Ultimate Spider-Man's Drake Bell Wanted To Play A Hero That Amazon Already Cast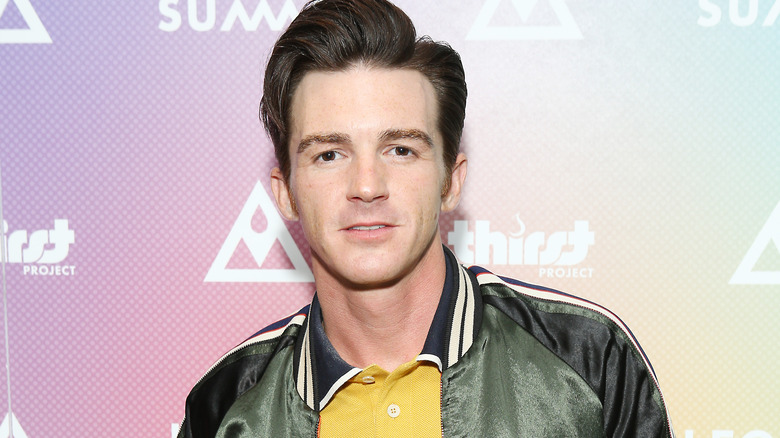 Michael Tran/Getty Images
Not too long ago, Drake Bell played an incredible superhero. We're not talking about his role in "Superhero Movie," but if you'll recall he brought Marvel's legendary wallcrawler to life in "Ultimate Spider-Man." The Disney XD animated series gave fans a complete Spidey story, with Bell voicing Peter Parker. However, playing the world's most well-known hero wasn't enough for him, as his sights were set on another superhero long before Amazon got its hands on him.
"Invincible," Bell immediately answered when Comicbook.com's Brandon Davis asked the actor about his superhero dream role in 2015. "They need to make an 'Invincible' movie or TV show. They need to do it so badly, and I need to play Invincible."
Bell's answer not only shows his comic book knowledge runs deeper than the popular heroes of Marvel and DC, but he was ahead of the times, as Amazon later swooped in and brought Robert Kirkman's unlikely hero to life on Prime Video. With Season 2 on the horizon, the role of Invincible is completely Steven Yeun's, but maybe Kirkman could find room for Bell to squeeze in somewhere.
There's still an Invincible movie in the works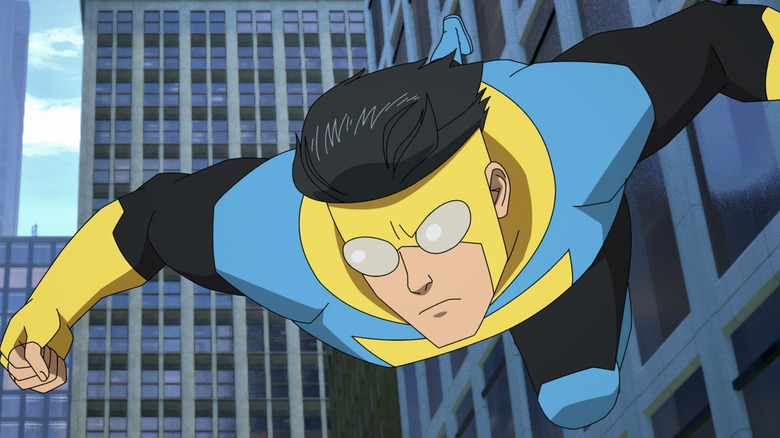 Amazon Studios
Drake Bell must be able to see the future because, in a few years, we might be watching an "Invincible" TV show and an "Invincible" movie.
In 2017, The Hollywood Reporter revealed that the creative duo of Seth Rogen and Evan Goldberg were bringing Robert Kirkman's superhero to life, with the creator signed on as a producer. The project was dead silent for a few years, during which the animated "Invincible" got the green light at Amazon. However, before the premiere in 2021, Kirkman confirmed that the feature-length adaptation was still in the works.
"That's still very much in development. That hasn't changed. We're just taking a long time," Kirkman told Entertainment Weekly, relating the projects' separate production to how the industry treats Spider-Man. "There have been Spider-Man animated series and Spider-Man movies at the same time," he said, making an interesting connection to "Invincible" superfan Bell, who starred in one of those Spider-Man animated shows. While Bell has probably aged out of the role of Mark Grayson/Invincible, we'd love to see his long-time love for the series land him a spot in either the TV or movie adaptations.