Actors You Forgot Starred In ABC Afterschool Specials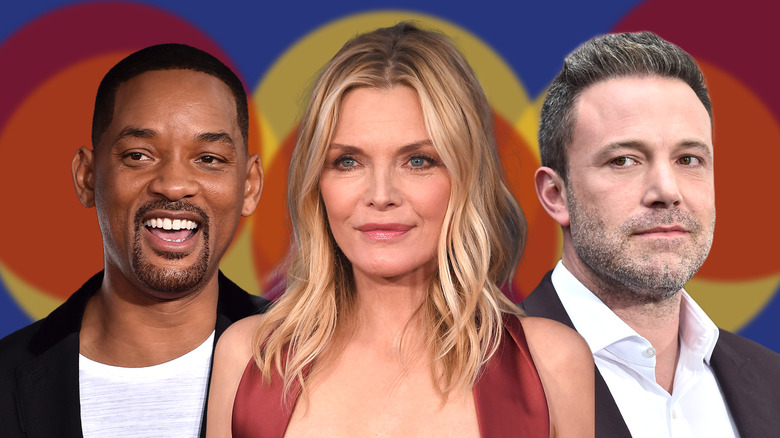 Static Media
They may be long gone now, but for kids of the '70s, '80s, and '90s, "ABC Afterschool Specials" were a staple of afternoon TV, even if they mostly made you roll your eyes. If you've never heard of the series, it was at its peak in the '80s, and each episode was screened as a mini-movie. They told a dramatic story each week, always with a valuable lesson for kids to learn on issues ranging from bullying and drugs to illiteracy, sex, and mental illness. Though they tried to make learning cool before making learning cool was cool, more often than not they were anything but, with outlandish stories and titles that were awkward at best. Today, they're a strange cultural artifact that's easier to laugh at than to learn from.
But did you know that over the course of its 25 years on the air, some of the biggest names in Tinseltown have appeared in "ABC Afterschool Specials" while on their way to the top? That's right, before they were famous and could afford to turn down such silly fare, some of today's most mammoth stars showed up playing uptight teens facing some of life's worst problems. So put down your school books, grab a pack of Dunkaroos, and plop down on the La-Z-Boy, because you never know what you might learn from this list of actors who starred in "ABC Afterschool Specials."
Jodie Foster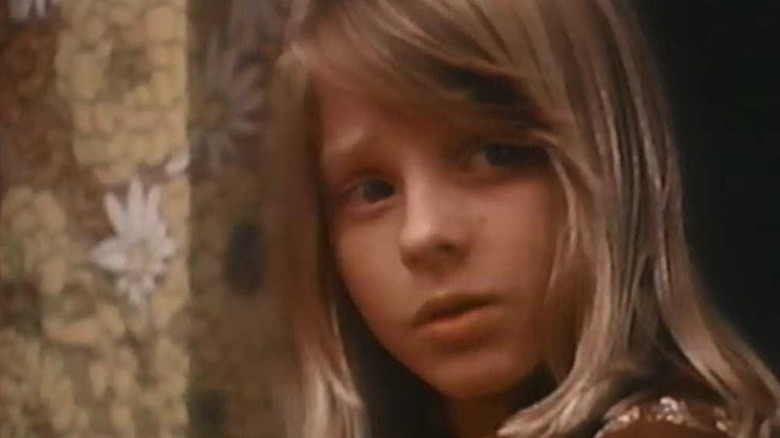 ABC
Best known for her role as Clarice Starling in "The Silence of the Lambs," two-time Academy Award-winner Jodie Foster has starred in her share of iconic hits. From the Jonathan Demme classic to 1994's "Nell," Foster became one of the most respected stars in Hollywood, who in 2023 also stars in Season 4 of the HBO crime thriller, "True Detective." But just prior to her breakout role as a teenage prostitute, Iris, in Martin Scorsese's "Taxi Driver," Foster appeared in three separate episodes of "ABC Afterschool Specials."
The first was "Alexander" in 1973, which featured Red Buttons as an aging clown, followed by "Rookie of the Year," where the 10-year-old Foster starred as a young girl trying to play Little League baseball on an otherwise all-boys team. Finally, just a year before hitting it big in "Taxi Driver," Foster appeared in "The Secret Life of T.K. Dearing" as the titular T.K., who shares her childhood adventures with her free-spirited grandfather (Eduard Franz).
Though Foster had a long career on TV prior, her last appearance in an "ABC Afterschool Specials" was her final television role before she embarked on a movie career. She'd return to TV in a trio of voice cameos in "Frasier," "The X-Files," and "The Simpsons" but it wasn't until 2023 that she took an on-screen role on the small screen.
Rob Lowe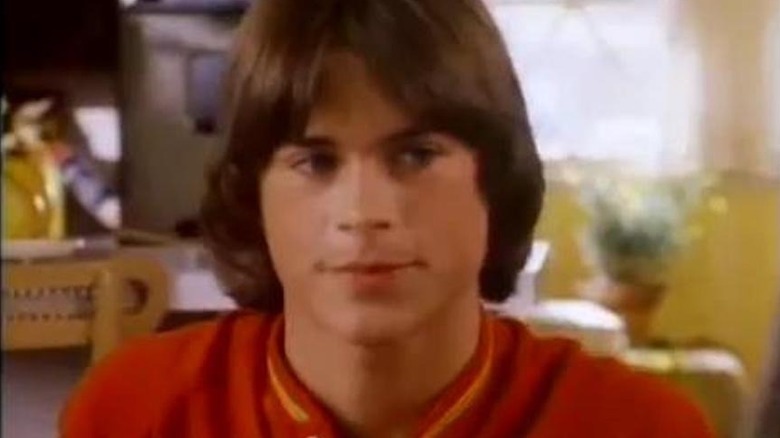 ABC
These days, Rob Lowe is busy hosting his popular podcast, "Literally! With Rob Lowe," but back in the '80s, Lowe was one of the biggest heartthrobs, starring in "The Outsiders," "St. Elmo's Fire" and "Youngblood." As his big screen career stumbled, Lowe would find life on TV beginning in the late '90s with his role as Sam Seaborn in "The West Wing" and continuing through "Parks and Recreation" and "9-1-1 Lonestar."
Back before he was a big star, though, Lowe appeared in a pair of "ABC Afterschool Specials" episodes; the first one, "Schoolboy Father," follows a 16-year-old high schooler who has a summer fling with Daisy (Dana Plato). But when she later gives birth to their son, Charles decides to fight for custody of the newborn instead of letting the baby go up for adoption, all while trying to continue his studies and work a weekend job.  A year later, Lowe appeared in a smaller role in "A Matter of Time," the story of a young girl (Karlene Crockett) whose mother is diagnosed with terminal cancer.
Cynthia Nixon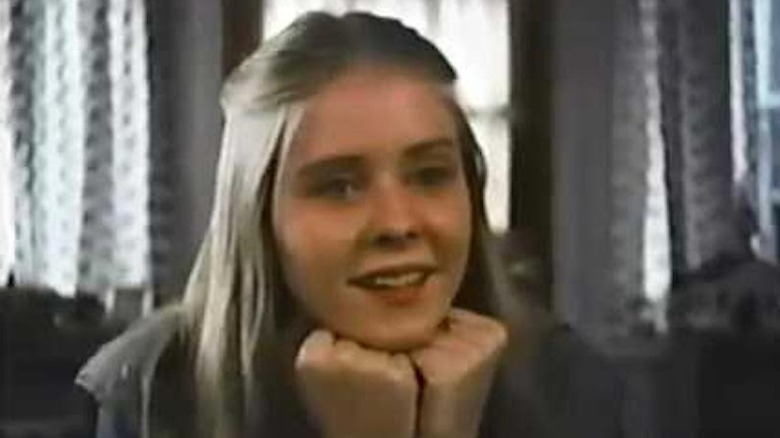 ABC
While actress Cynthia Nixon has had a long and varied career, she will always be remembered for her role as Miranda Hobbes in "Sex and the City." As the ambitious, brash Hobbes, Nixon has affixed herself in pop culture forever, starring in the series for all six seasons and returning for both feature films years later. 
Early in her career, though, Nixon struggled to find regular work on TV, but in "ABC Afterschool Specials" as a youngster, she found a pair of roles. It was in 1979 that she appeared in "Seven Wishes of a Rich Kid," a whimsical installment where she plays Melanie Gamble, the object of affection for Calvin Brundage (Robbie Rist). Calvin comes from a wealthy family, but all the money in the world can't seem to buy what he wants most: Melanie's heart. So when he is visited by a magical genie (nobody said these specials had to be clever), he uses his seven wishes to try to win her over. A few years later, Nixon returned in the episode, "It's No Crush, I'm in Love," where she plays a high school girl who falls in love with her teacher because he's the spitting image of a TV actor. Talk about awkward.
Terry O'Quinn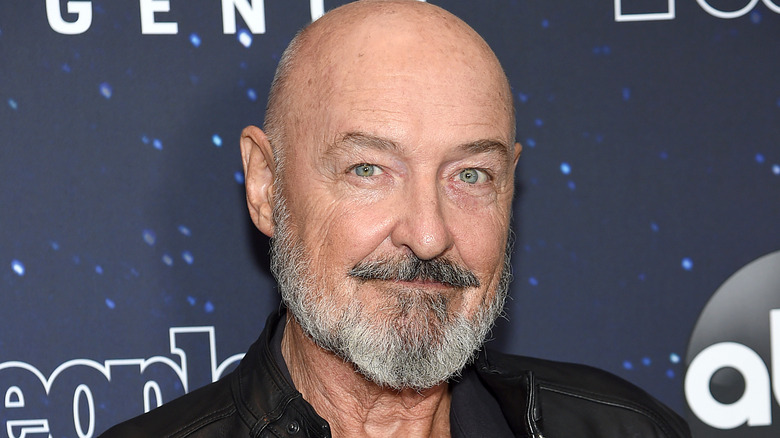 Jamie Mccarthy/Getty Images
Thanks to J.J. Abrams' "Lost," nobody will ever forget Terry O'Quinn as the steely-eyed, chrome-domed survivalist, John Locke. Believe it or not though, prior to that series, O'Quinn was more of a journeyman actor, mostly playing guest-starring roles and recurring parts in shows across the dial, with appearances in everything from "Star Trek: The Next Generation" and "The X-Files" to "Alias," as well as movies like "The Rocketeer." During the '80s he was on some of TV's biggest, like "Remington Steel," "Moonlighting," and of course, "ABC Afterschool Specials."
The episode is called "The Hand Me Down Kid," and it's another sob story of a kid who has it rough. This time it's down-on-her luck Ari (played by future "Growing Pains" star, Tracey Gold), who seems to be the odd one out in the family. Her parents ignore her, her sister is mean to her, and she never gets any of her own things, left to take whatever's left over from others. So when she borrows her sister's bike and it's promptly stolen by a couple of local yokels, Ari is in a race against time to find it before her sister finds out. Playing Ari's uncaring father is O'Quinn, and he's probably glad we couldn't find any pictures or clips from the episode.
Lauryn Hill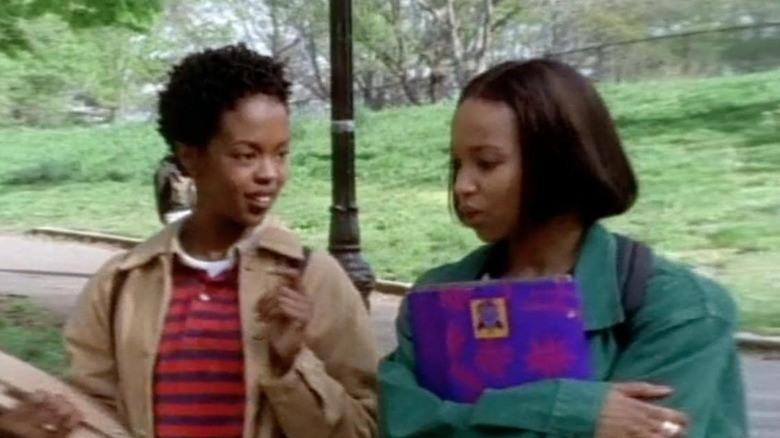 ABC
An R&B pioneer and one of the most acclaimed women in hip-hop, Lauryn Hill got her professional music career started by fronting The Fugees alongside Wyclef Jean. After a pair of studio albums together, Hill would embark on a solo career, and while she's released just one record — "The Miseducation of Lauryn Hill" in 1998 — she's continued touring since and can count three AMA Awards and eight Grammys across her career. 
But what some may not recall is that before she was a pro on the stage, Hill tried her hand at acting, and one of her first roles was in — you guessed it — "ABC Afterschool Specials." The episode, "Daddy's Girl," stars Elise Neal as Alicia, a teen whose father (Ruben Santiago-Hudson) walked out on the family a decade earlier. But when she's given the opportunity to make him a part of her life again she takes it, much to the chagrin of her bitter mother (Brenda Pressley). Hill co-stars as Alicia's best friend, Malika, but it must not have done much for her acting career, because within a couple of years, Hill had given up on Hollywood for good.
Wil Wheaton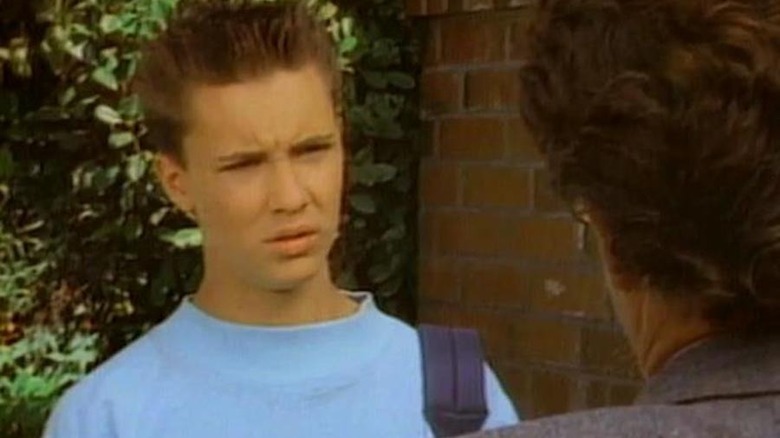 ABC
Geek culture ambassador Wil Wheaton is probably best known for his role in the "Star Trek" franchise as Ensign Wesley Crusher, but it's far from his only role. He came to attention off the back of "Stand by Me" in 1986, and after "Star Trek" found success as a voice actor in animation, with recurring roles in "Eureka," "Leverage," and "The Big Bang Theory" where he played a fictionalized version of himself. Today he's back in the "Trek" fold hosting "The Ready Room," the "Star Trek" aftershow on Paramount+.
In the late '80s, however, Wheaton was looking to spread his career beyond "The Next Generation," and found himself starring in a cringe-inducing episode of "ABC Afterschool Specials." With the laughable title, "My Dad Can't Be Crazy...Can He?," the story centers on Nick (Wheaton), whose mother — played by "MASH" star Loretta Swit — struggles to deal with her husband, Jack (Don Murray), who suffers from an acute case of schizophrenia. A well-meaning story about mental illness, from the title alone one can tell it hasn't aged well, but at least it was a paycheck for Wheaton as he worked through challenging years in his career ... and a bad '80s haircut.
Ben Affleck
These days, Ben Affleck is busy not just starring in, but also directing, some of Hollywood's biggest movies. After his 2012 thriller, "Argo," won an Academy Award for best picture, Affleck turned around and joined the DCEU as Batman, and despite a tumultuous time in the cape and cowl, distinguished himself as a fan favorite. In 2023, he helmed "Air," a critically acclaimed drama based on the true story of how sportswear company Nike secured the services of basketball phenom Michael Jordan. 
Back in the mid-1980s when Jordan was getting started on the court, though, Affleck was just a kid from Boston who was trying to break into acting. And one of his first on-screen roles happened to be an "ABC Afterschool Specials" episode titled "Wanted: The Perfect Guy." With a haircut only the '80s could produce, Affleck played young Danny Coleman, whose sad single mother is sick and tired of striking out on blind dates. To help her, Danny and his friend take it upon themselves to find her the perfect guy.
Not the most prestigious project for the future A-Lister, "Wanted: The Perfect Guy" did give Affleck the chance to call "Clue" star, Madeline Kahn, his on-screen mother. At the same time, he now has to live with clips of himself online looking like a reject from New Kids on the Block.
Marisa Tomei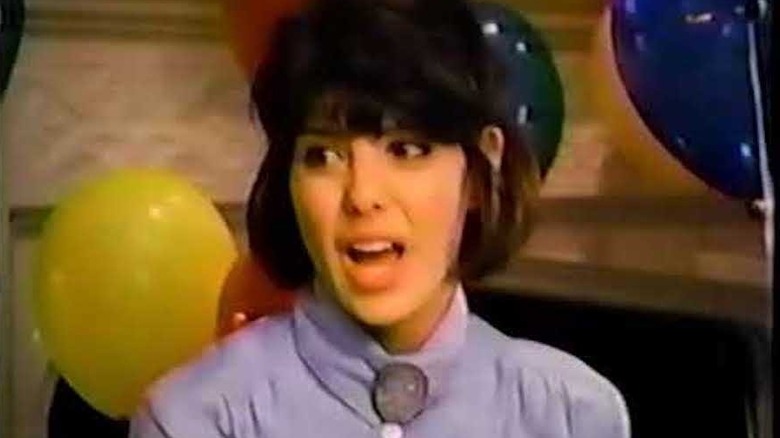 ABC
Thanks to her role as sassy Mona Lisa Vito in the 1992 comedy, "My Cousin Vinnie," Marisa Tomei became a star, and went on to play big roles in hits like "Chaplin" and "Only You," both opposite Robert Downey, Jr., and "Untamed Heart" with Christian Slater. Her hit movies since are almost too numerous to count, but arguably her biggest is Marvel's "Spider-Man" films where she took on the role of Aunt May. Tomei actually got her start in TV in the '80s, though, with a regular role in the daytime soap opera, "As the World Turns," before her appearance in a 1987 episode of "ABC Afterschool Specials."
The episode in question is titled "Supermom's Daughter," and no, Tomei doesn't play the child of a comic book superheroine ... not literally anyway. The episode actually concerns Noelle (Tomei) whose mother (Barbara Bosson) is a hard-working single parent who obsesses over her daughter's future. But when Noelle is accepted into MIT, the two argue over where she should go to school, because the college-bound teen would rather stay close to home and go to school to become a teacher. A typical heartfelt family drama, it was actually reviewed by The New York Times which called it "a little too tidy to be real" but praised Tomei, saying her "refreshingly unaffected performance is very much worth catching."
River and Joaquin Phoenix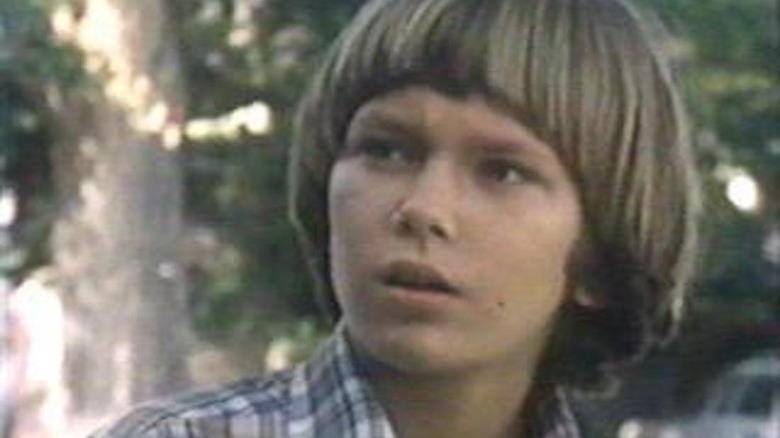 ABC
Before his tragic death in 1993, River Phoenix was one of Hollywood's hottest rising stars. He'd starred with Wil Wheaton in "Stand By Me," played a young version of the whip-wielding relic hunter in "Indiana Jones and the Last Crusade," and had leading roles in "My Own Private Idaho" and "Running on Empty." His younger brother then went by the name of Leaf but is known today as Joaquin Phoenix. As Leaf, he'd had a few roles of his own in the early '80s, but he appeared with brother River in a now-famous "ABC Afterschool Specials" episode in 1984.
Titled "Backwards: The Riddle of Dyslexia," the story sees River Phoenix playing middle-schooler Brian Ellsworth, an apparent class clown, and mischief-maker. Though a smart kid, Brian acts out to avoid his reading and writing assignments, and no one can figure out why. No, he isn't illiterate — that's an entirely different "ABC Afterschool Specials" — he's dyslexic, but only one teacher seems to care enough to find out and help him. Joaquin Phoenix plays Brian's brother, Robby, in a performance that earned him a Young Artists Award.
Sarah Jessica Parker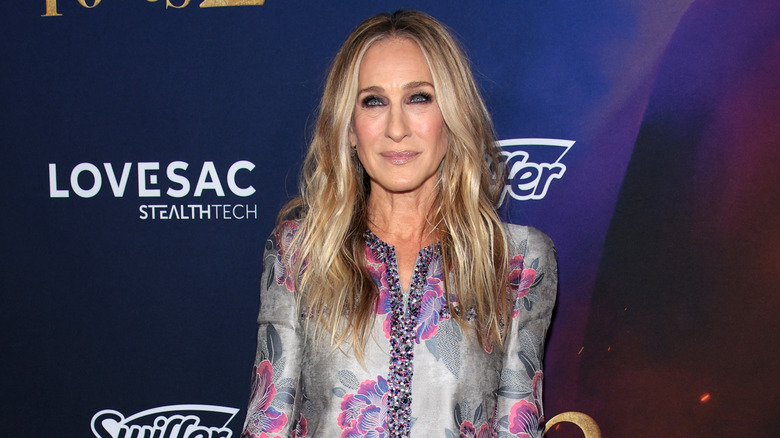 Dimitrios Kambouris/Getty Images
The star of "Sex and the City," Sarah Jessica Parker was a big name even before she played carefree columnist, Carrie Bradshaw. She'd starred in the 1992 comedy, "Honeymoon in Vegas," with Nicolas Cage, the Tim Burton sci-fi romp, "Mars Attacks!," and appeared in his previous film, "Ed Wood," too. But she'd also been something of a TV star, leading the CBS sitcom, "Square Pegs," which while lasting just a season, has since gained a cult following. In 1984, though, the same year she played Rusty in the dance classic, "Footloose," she appeared in an "ABC Afterschool Specials" episode.
"The Almost Royal Family" is based on a 1970 book, "Meanwhile, Back at the Castle." and in typical afterschool fashion, the episode has a lesson amid a preposterous plot, revolving around the Henderson family, who inherits a house on a remote island. But because of its location, teenager Suzanne Henderson (Parker) is annoyed to be dragged far from home. Then their fortunes take a bizarre turn when they learn their new residence sits at the center of a political dispute between the U.S. and Canada, so they try to clear things up by becoming their own sovereign island nation. Yeah, make that one make sense.
Val Kilmer and Michelle Pfeiffer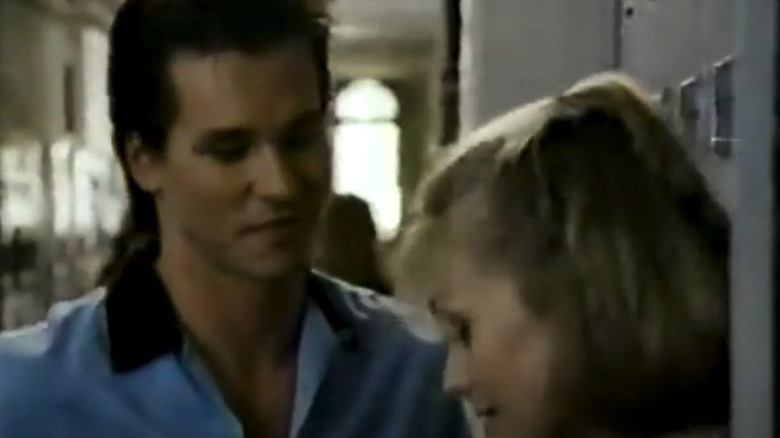 ABC/YouTube
Batman and Catwoman, together at last? It certainly looks that way in the "ABC Afterschool Specials" episode from 1985 called "One Too Many," as it features both Val Kilmer and Michelle Pfieffer in a pre-union of future "Batman" stars. Kilmer of course would play the Caped Crusader in 1995's "Batman Forever," replacing original star, Michael Keaton, while Pfeiffer had starred opposite his predecessor in "Batman Returns" as the leather-clad Catwoman. Both were on the ascent in the mid-'80s, with Pfeiffer coming off a supporting role in Brian De Palma's crime classic, "Scarface," and Kilmer had just made his acting debut the year before the special in the spoof comedy, "Top Secret!"
If the title didn't give it away, "One Too Many" is about the dangers of drinking, specifically getting behind the wheel when you've had a few alcoholic beverages. Kilmer and Pfeiffer play high school lovebirds, Annie and Eric, whose lives are turned upside down when a drunk driving incident takes a life, and they must live with the consequences. An important message for kids to hear, to be sure, but audiences watching today get an extra bonus with the appearance of two future stars. As for Pfeiffer and Kilmer themselves, he'd star in "Top Gun" a year later, while she'd make a splash in "The Witches of Eastwick" a year after that.
Viggo Mortensen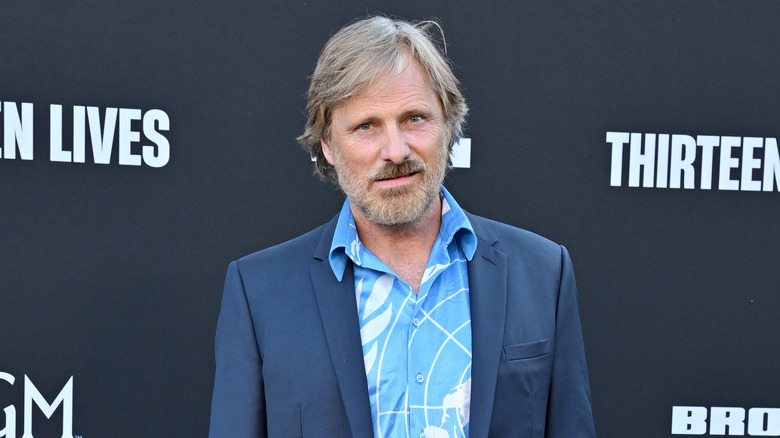 Axelle/bauer-griffin/Getty Images
Scoring Oscar nominations for his performances in "Eastern Promises," "Captain Fantastic," and "Green Book," Viggo Mortensen is no doubt forever remembered as King Aragorn from the "Lord of the Rings" trilogy. But make no mistake, his career goes beyond his best-known work, with roles in modern Westerns, "Appaloosa" and "Hidalgo," and military dramas, "G.I. Jane" and "Crimson Tide." Some may be surprised to learn, however, that his career goes back to the '80s when he had a small role in Harrison Ford's "Witness" and even an episode of "Miami Vice."
Amid those roles, he also found time to appear in an "ABC Afterschool Specials" episode in a role that might raise some eyebrows. Not because he plays the bad guy, but because he plays a teenage high school student despite being 27 years old. The episode is called "High School Narc" and sees Michael E. Knight playing a 22-year-old cop who goes undercover in a local high school to ferret out the dealer who's supplying drugs to the school. Surprise –  it's Mortensen — who looks way too old to be playing a 17-year-old, but hey, this is '80s TV we're talking about.
Will Smith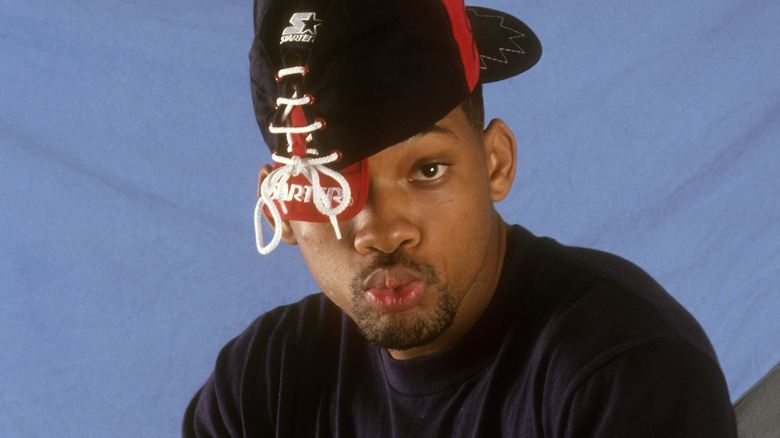 Al Pereira/Getty Images
A fresh prince and a man in black, Will Smith is one of the biggest stars around. Were it not for a regrettable outburst captured live on TV during the 2022 Academy Awards, he might also be considered one of the nicest guys in Hollywood, too, but it took nothing away from his talent on screen. From his iconic '90s sitcom to sci-fi franchises to his 2022 historical drama, "Emancipation," Smith can do it all — and that includes appearing in an "ABC Afterschool Specials" episode.
Before he took his on-stage alter ego to TV screens in "The Fresh Prince of Bel-Air," Smith appeared in "The Perfect Date," a story about a boy named Steven who is preparing for the big dance. No, Smith doesn't play the boy in question — that falls to actor Richard Murphy — but he does get a small role as a T-shirt vendor credited only as Hawker. Nevertheless, Steven gets dumped by his hot-to-trot cheerleader girlfriend, and he winds up on a date with less glamorous Bernice (Lycia Naff) instead. But the night doesn't go as planned, with one mishap after another in a lame comedy that would make Smith's "Bel-Air" seem like Emmy Award-winning high art by comparison.
Michael Biehn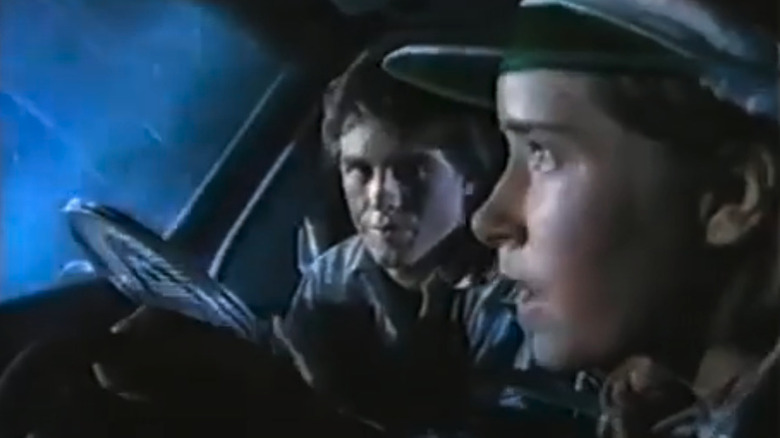 ABC/YouTube
To most fans, Michael Biehn is best known as either Corporal Hicks in the 1986 "Aliens" sequel or Kyle Reese in "The Terminator" — but more likely both. Written and directed by the king of blockbusters, James Cameron, those two seminal classics made Biehn an immortal icon of '80s action movies. While he's never been able to parlay them into superstardom, he did later star in Cameron's "The Abyss" and in the short-lived but underrated TV adaptation of "The Magnificent Seven."
In the '70s though, Biehn too showed up in an "ABC Afterschool Specials" episode. No, he wasn't a tough-as-nails space marine or soldier from the future, but a misguided teen in the episode "The Terrible Secret." Seth (Biehn) and Bobbie Marston (Linda Grovenor) are out late one night and accidentally strike and kill a pedestrian. Terrified of being found guilty of murder, they speed off and now must live with the guilt of what they've done. It's an important lesson in accepting responsibility even in the face of horrific consequences, and surprisingly one of the less ridiculous episodes of the series.