A24's Talk To Me Has A Strange Link To Mr. Beast (& It Involves $100K)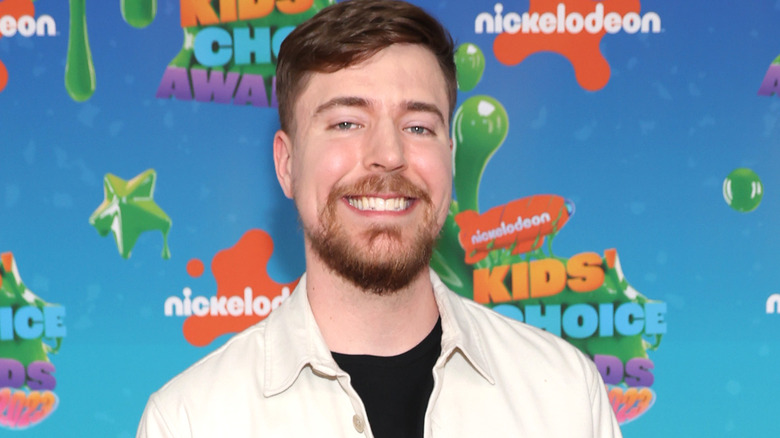 Phillip Faraone/Getty Images
There's plenty of buzz surrounding A24's creepy new possession flick "Talk to Me," which is shaping up to be one of the best horror movies of 2023. Particular attention has been brought to the fact that this super-spooky film is actually a passion project from brothers Danny and Michael Philippou of the popular YouTube channel RackaRacka. However, the project's connections to the YouTube scene don't end there. As it turns out, none other than the mega-popular philanthropist YouTuber Mr. Beast has a tangential connection to the horror movie.
In a vlog uploaded to RackaRacka discussing their production of "Talk to Me," the Philippou brothers included a thank you message to fans encouraging them to watch the movie when it releases and teasing what viewers can expect next from the duo. The answer to that mystery proved to be completely out of left field, as the brothers cryptically teased an Uno match with Mr. Beast before showing that they had actually been in correspondence with the fellow YouTuber about such an event. This may all sound completely random, but it's actually just the latest chapter in a series of events involving the two popular channels and a massive $100K bet.
The Philippou Brothers and Mr. Beast may become Uno rivals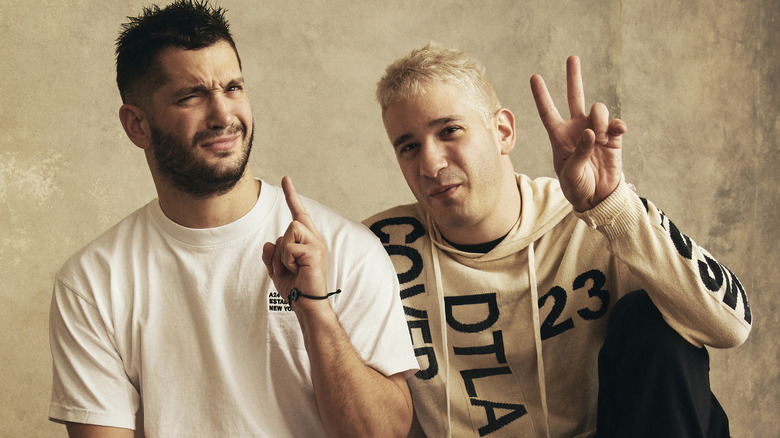 Robby Klein/Getty Images
The Philippou Brothers and Mr. Beast actually have a history of crossing over. In 2021, Mr. Beast released a massive video titled "Last To Take Hand Off Lamborghini, Keeps It." Danny Philippou served as a contestant in the video, and though he didn't ultimately win the top car prize, he had an idea for another challenge. Just several days after Mr. Beast released his video, RackaRacka released a video in which Danny challenged Mr. Beast to a game of Uno with a wager of $100K on the line.
Since then, there hadn't been too many updates on the Philippous' big challenge towards Mr. Beast — up to the brothers' promotion of "Talk to Me," that is. Now, the RackaRacka duo is once again dead set on taking down the philanthropist in an epic card game match, and it seems like their fellow YouTuber may be up to the bet this time around.
Of course, $100K is a pretty large sum of cash to wager for a game of Uno. If the Philippous theoretically do get to challenge Mr. Beast and even go so far as to win that amount of money, it could certainly be put towards future projects. Could Mr. Beast indirectly end up financing a "Talk to Me" sequel? Somehow, the possibility can't be ruled out, however unlikely it may be.