How To Watch The Entire Demon Slayer Series In Order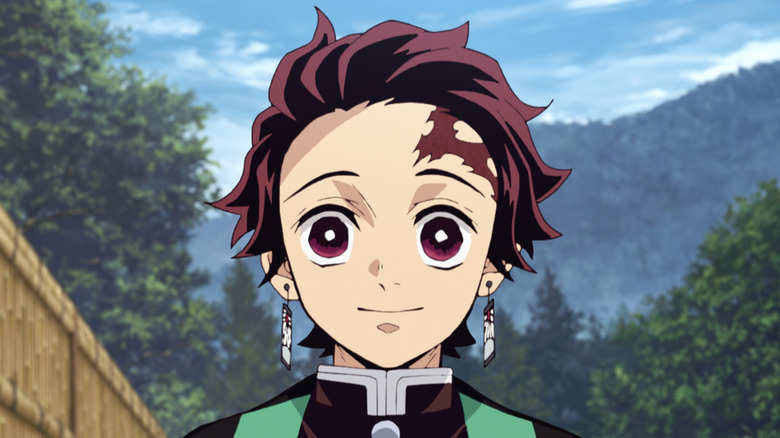 Tokyo MX / Funimation
Demon Slayer is undoubtedly one of the most-watched anime series on the planet right now, already ranking within the top 10 most popular anime of all time, and demolishing Japanese box office records with its first movie, "Demon Slayer: Mugen Train." With the series entering its third season (the "Swordsmith Village" arc) this past Sunday, there's no time better than the present to catch up and follow along with the anime that has swept audiences across the world. Here's how you can watch all of "Demon Slayer" online.
The entirety of "Demon Slayer" is available to stream on both Crunchyroll and Funimation, which offer subbed and dubbed versions of the prior two seasons and release new episodes (subbed-only) of Season 3 each Sunday. Funimation subscription plans start at $7.99/month for "Premium" and $9.99/month for "Premium Plus" — both offer Ad-Free access to the entire catalog of subbed and dubbed anime on Funimation. However, the latter allows you to have five simultaneous streams instead of two.
Crunchyroll plans begin at the "Fan" level at $7.99 per month (offering Ad-Free access to the Crunchyroll library on one device, along with access to digital manga). At the same time, "Mega Fan" is set at $9.99 a month (adding three more devices and offline viewing), and "Ultimate Fan" is $14.99/month (adding exclusive sales and an annual swag bag).
Skip the movie, as it is adapted into the show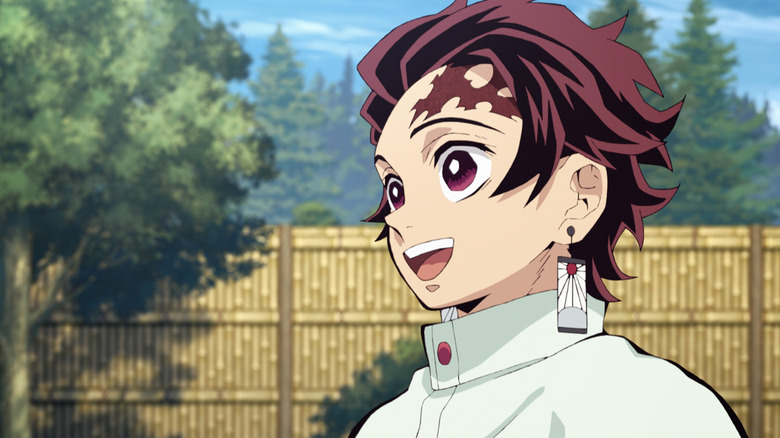 Tokyo MX / Funimation
Although it's relatively simple to watch all of Demon Slayer back-to-back once you've subscribed to one of these streaming services, it's worth going over the specific watch order due to the way that the second season is split up.
Season 1 is made up of 24 episodes that can be watched directly in order, while Season 2 is separated into the "Mugen Train" arc, the "Entertainment District" arc, as well as the aforementioned "Mugen Train" movie. The "Mugen Train" arc simply adapts the "Mugen Train" movie for television, and although this might suggest you can simply skip this arc and watch the movie instead, the television version adds an entirely new episode at the start of Season 2 and peppers in plenty of new scenes and visuals that weren't found in the movie.
As such, viewers should simply watch the "Mugen Train" arc in its entirety and ignore the movie entirely before moving onto the "Entertainment District" arc. After finishing that, you can safely begin the "Swordsmith Village" arc, and you will be  caught up with the rest of the audience — meaning you can then stream new episodes of the series every Sunday until the conclusion of "Demon Slayer" Season 3.