Ted Lasso S3 Is Defined By Two Of The Show's Most Unnecessary Plots Ever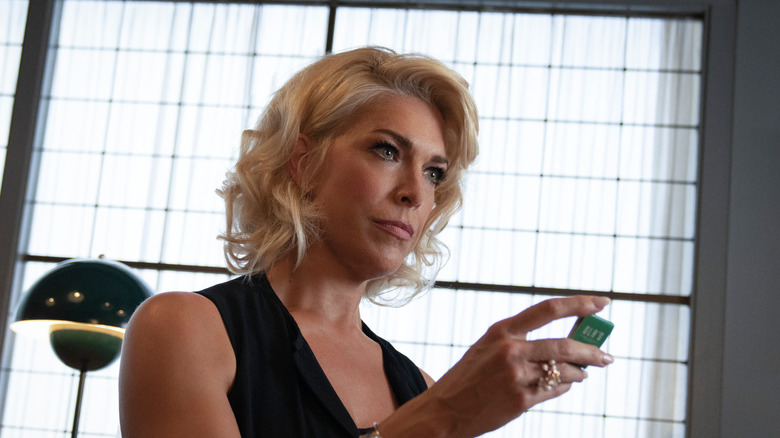 Apple TV+
Contains spoilers for "Ted Lasso" Season 3 Episode 5, "Signs"
"Ted Lasso's" laughs and drama have been a winning combination for the Apple TV+ show. However, it's a show with over a dozen main characters, so some good people of AFC Richmond tend to end up in better storylines than others. "Ted Lasso" usually has a way to infuse even the strangest plots with unquestionable charm — or, at the very least, keep them as one-and-done episodic adventures á la "Beard After Hours." However, "Ted Lasso" Season 3 has unfortunately been saddled with two of the worst multi-episode storylines the show has seen so far: Rebecca Walton's (Hannah Waddingham) strange psychic subplot and the Zava (Maximilian Osinski) saga. 
Let's take a look at Rebecca's situation first. In Episode 3, she visits the psychic Tish (Emma Davies), who makes some pretty hard-to-believe — and, for Rebecca, outright offending — claims, and lays out a series of omens for Rebecca to watch for. This isn't the first time "Ted Lasso" has tinkered with the paranormal, as fans who remember Season 1's haunted treatment room know well. However, this time, the show seems to be treating Tish's prophecies as real. By Episode 5, multiple signs she told Rebecca have already come true, and frankly, the whole subplot seems to belong in an entirely different show. 
Sure, the remaining episodes of Season 3 may reveal that the whole thing is some sort of madcap con by literally every other character in the show to get Rebecca together with Sam Obisanya (Toheeb Jimoh). However, as it stands, the whole out-of-place psychic subplot seems like an unnecessarily convoluted lead-in to a pregnancy storyline, and it just seems that there'd be several simpler ways to go about it than diving headfirst into the paranormal, of all things.
Zava sucks the air from more important characters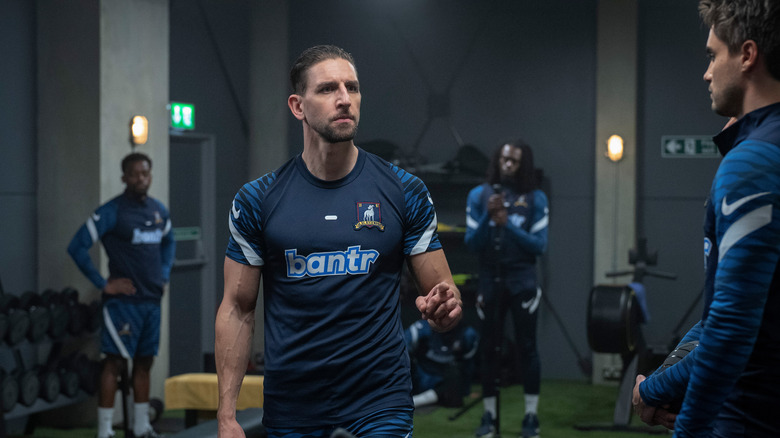 Apple TV+
And then there is Zava. With all due respect to Osinski's artful portrayal of the haughty superstar, Zava is far and away the most likely character to be remembered as "Ted Lasso's" Euron Greyjoy. He's a pointless guy who scores some goals, looks like Zlatan Ibrahimovic, spouts pseudophilosophical nonsense, talks about avocados sometimes, and unceremoniously goes away with very little payoff to anything at all. 
In a show where even minor characters often come off as fully thought-out, consistent characters, Zava remains a crass caricature. He does serve certain functions: He inadvertently inspires Jamie Tartt (Phil Dunster) to work with Roy Kent (Brett Goldstein) to reach his full potential. He also allows Rebecca to flex her team-owner muscles by being able to recruit him in the first place. You could even argue that AFC Richmond clearly needed some new star player this season since they're back in the Premier League, and it might as well be Zava. However, most of this rings hollow, comes at a steep cost, and could easily have been achieved through other means that don't take away so much from other characters. 
The thing is, Zava's arrival immediately turns every non-Jamie member of the squad into mindless yes-men, so way more prominent and well-rounded characters like Isaac McAdoo (Kola Bokinni) are mere footnotes whenever he's around. What's more, Zava's refusal to follow tactical advice reduces Ted and his coaching team into powerless doofuses. All in all, he's constantly undermining a good half of the show's main characters. That's a lot of characters to throw under the "Let's make Jamie the team's goal-scoring heart" bus, especially since Jamie could've found his groove in any number of other ways that wouldn't have left so many other characters hanging.