Who Plays Coriolanus Snow In The Ballad Of Songbirds And Snakes?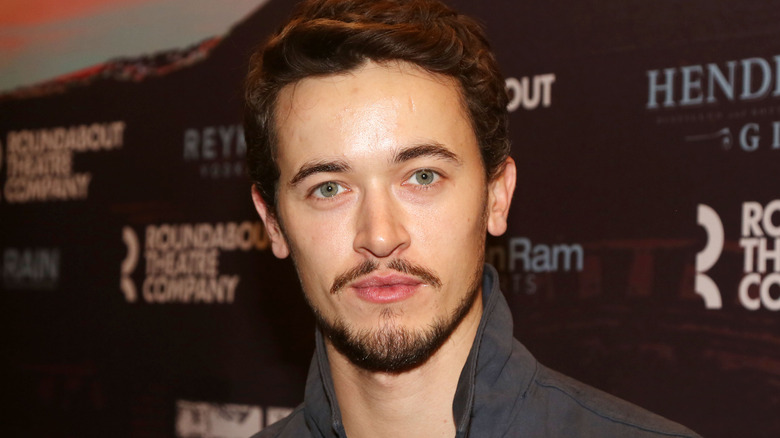 Bruce Glikas/Getty Images
The next "Hunger Games" film, the prequel "The Ballad of Songbirds and Snakes," is slowly inching toward its release date of fall 2023. The upcoming film, which is directed by Francis Lawrence (who previously helmed three of the four films of the franchise), focuses on 18-year-old Coriolanus "Coryo" Snow, played by Tom Blyth. Taking place before Snow becomes president of Panem, the story follows Snow as he mentors District 12 tribute Lucy Gray (Rachel Zegler) for the 10th Hunger Games.
The character of Snow was previously played by Donald Sutherland for all four films of "The Hunger Games" franchise. Fans have Sutherland and his eerie portrayal in mind when they think of the character — old and gray-haired, slow-speaking, menacing. Thus, the actor taking on the younger version of the role certainly has big shoes to fill.
So who is Tom Blyth, the actor playing Coriolanus Snow in "The Ballad of Songbirds and Snakes"?
Blyth is a relative newcomer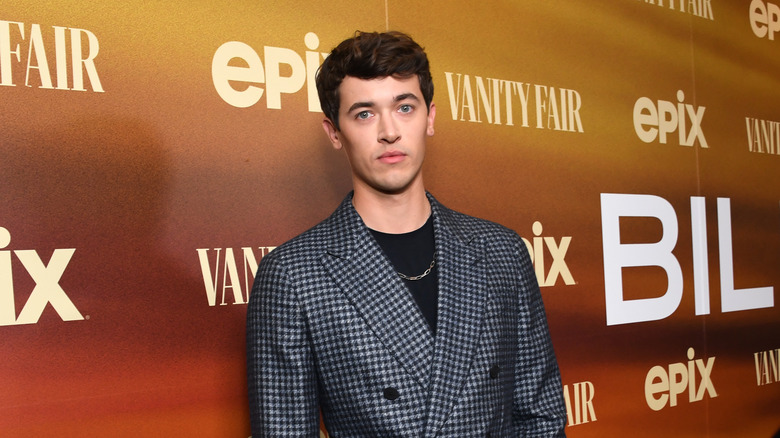 Jon Kopaloff/Getty Images
Tom Blyth, with just 10 acting credits to his name, is pretty new to the industry. The actor made his on-screen debut in 2010 with "Robin Hood," the Ridley Scott action film starring Russell Crowe as the iconic heroic outlaw; Bltyh played a "feral child," according to his IMDb page. From there, Blyth appeared in a string of short films: 2014's "Fibs," 2015's "Fluffy," and 2016's "Wash Club."
In 2018, Blyth had his next major role with the British coming-of-age film, "Scott and Sid," in which he played one of the titular characters. A few years later, he had a supporting role in the biographical drama "Benediction" about the war poet Siegfried Sassoon; Blyth played the English actor Glen Byam Shaw. The next year, he appeared in one episode of the HBO historical drama, "The Gilded Age."
Finally, in 2022, Blyth landed his first starring role in a television series with the Western period drama, "Billy the Kid," on Epix. In the series, Blyth played the titular character, the real-life Old West outlaw.
Blyth will, of course, next be seen in "The Hunger Games: The Ballad of Songbirds and Snakes," which premieres in theaters on November 17, 2023.