Lacey Chabert Loves Filming Hallmark Holiday Movies (Despite 108 Degree Weather)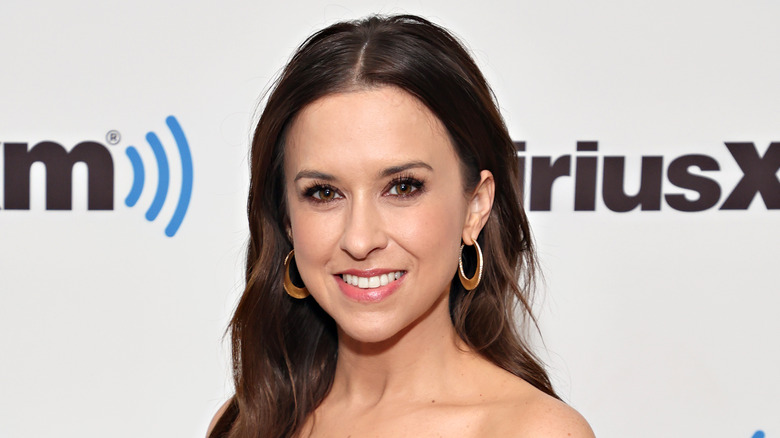 Cindy Ord/Getty Images
Lacey Chabert practically is a Hallmark leading lady in real life. Yes, she's one of the Hallmark Channel's most featured actors. She's appeared in at least 55 of their movies to date, earning her the moniker "the Queen of Hallmark Christmas." But Chabert, in her real life, shares something in common with the heroines she plays on screen.
"I love Christmas, I really do," Chabert told CBS Sunday Morning. "Since I was a little girl, I lived for Christmas." Even the extreme heat that comes from filming in the summer — since the movies need to be ready to air by winter — isn't enough to dampen her spirits. "I love that I get to live in Christmas Land in July when we're usually filming these movies, and even though we're wearing seven coats and it's 108 degrees outside and you're about to faint because you're sweating so badly." Chabert told Us Weekly, "It's a small sacrifice to make to live in Christmas Land."
While she loves the holiday and its festivities, there's more to the Hallmark movies than Christmas for the "Mean Girls" actress. There's a reason the Hallmark Channel is the most-watched primetime cable network among women, and it's not just the hunky leading men. They also bring a sense of comfort and joy with their earnest stories. Chabert loves that, too!
Lacey Chabert loves the camaraderie and positivity of Hallmark
Besides being able to live out her holiday romance dreams, Chabert loves the rewarding experience of making comforting fare. And it's clear the fans love it too, as they often tell her. Chabert told Forbes, "When I meet people, the common thread is always: 'Thanks for doing something that's uplifting...' I consider it an honor to be a part of bringing some goodness into the world."
While the former "Party of Five" star is one of several repeat actors in Hallmark's many movies — they made 40 holiday movies in 2022 alone — they all have each other's backs. "It's true, we all support each other's movies," Chabert told CBS. "We're rooting for each other." That may be even more true since the recent shakeup, where several Hallmark regulars left in 2021 to join the competing fledgling channel GAC Family. While stars Candace Cameron Bure, Danika McKellar, and Trevor Donovan jumped ship, Chabert increased her loyalty to Hallmark, signing a huge multi-picture deal with its parent company, Crown Media. Her deal will allow her to produce and develop films as well as star in them. With this deal, she may very well live out her Christmas wish, as she told Entertainment Tonight: "I love Christmas so much. I wish it was Christmas 12 months out of the year."