Who Plays Captain Pellaeon In The Mandalorian?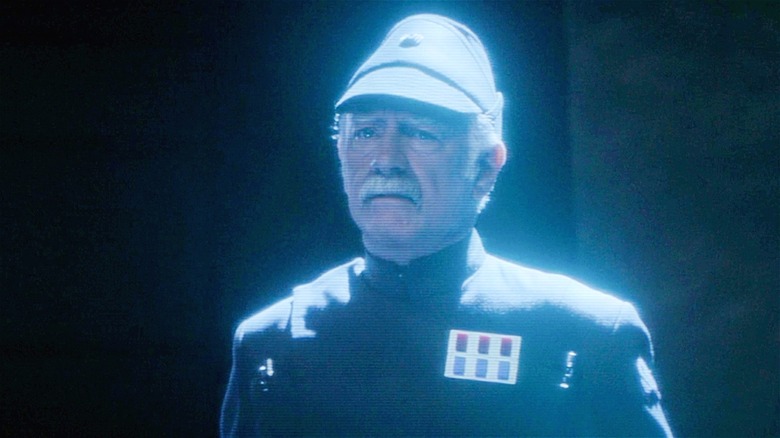 Disney+
Contains spoilers for "The Mandalorian" Season 3, Episode 6 — "Chapter 23: The Spies"
Chapter 23 of "The Mandalorian," titled "The Spies," drops a reasonably big reveal that has long simmered throughout Season 3. The episode begins with the treacherous Imperial agent Elia Kane (Katy M. O'Brian) skulking through the undercity of Coruscant. Cautious and constantly checking over her shoulder, Kane soon comes across an Imperial droid. After offering a password and being scanned, Kane receives a holographic call from Moff Gideon (Giancarlo Esposito). The data she provides to Gideon is critical and informs the antagonist that the Mandalorian people are becoming unified.
However, Gideon takes this information directly to a holographic gathering of the Shadow Council — a group of Imperial officers seeking to restore the Empire to its former glory. One of the most prominent members is Captain Gilad Pellaeon (Xander Berkeley), whose notable contribution to the discussion is that he believes the return of Grand Admiral Thrawn and his massive fleet will be enough to turn the tide against the New Republic.
Of course, astute viewers may recognize Berkeley even under that Imperial uniform, which makes perfect sense since the actor has well over 248 endeavors, including massive films like "Air Force One" and "Terminator 2: Judgment Day."
Berkeley has been in the entertainment industry since the early 1980s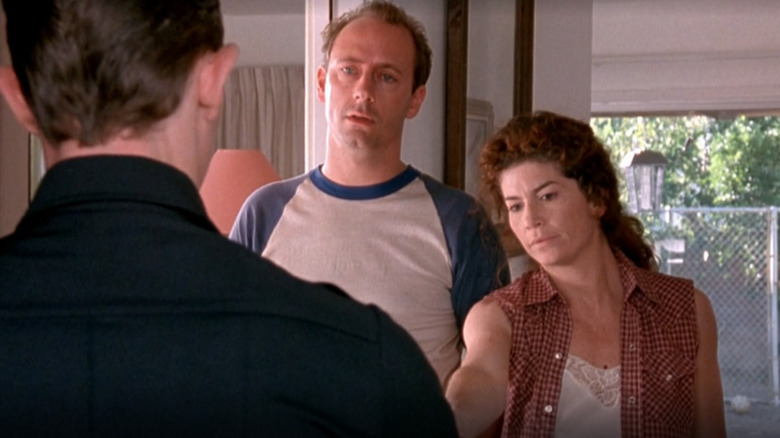 Tri-Star Pictures
Checking out Xander Berkeley's IMDb page, one can see that the actor has taken part in movies, video games, and television. Besides the previously mentioned films, where Berkeley plays a rogue government agent in "Air Force One" and the foster father to John Connor (Edward Furlong) in "Terminator 2: Judgment Day," Berkeley also pops up in other films like "Candyman," "A Few Good Men," "Apollo 13," "Heat," "Bulletproof," "Gattaca," and "Kick-Ass."
In addition to these films, Berkeley has quite an extensive resume when it comes to television as well, and he can be spotted in shows like "Supergirl," "Justified," "The Walking Dead," "Salem," "Nikita," "The Mentalist," "24," and "CSI." Though these are just a small snippet of Berkeley's career, these efforts certainly highlight that the actor has been all over the entertainment world over the past few decades. Unsurprisingly, Berkeley actually got his start at a young age, and he told Exit 6 Film Festival, "I was on stage pretty much non-stop from the time I was 15 until I was 25, and then from 25 on I've been pretty much non-stop on camera. I think it was my dear old friend Bill Paxton who told me 'The theatre is interested in what you can show with your voice and body, but film is really only interested in who you are, in being.'"
Hopefully, Captain Pellaeon will continue to pop up in the galaxy of "Star Wars." Considering the character's history, audiences will likely see much more of him in the future.