What's The Emotional Ballad In Ted Lasso S3E5?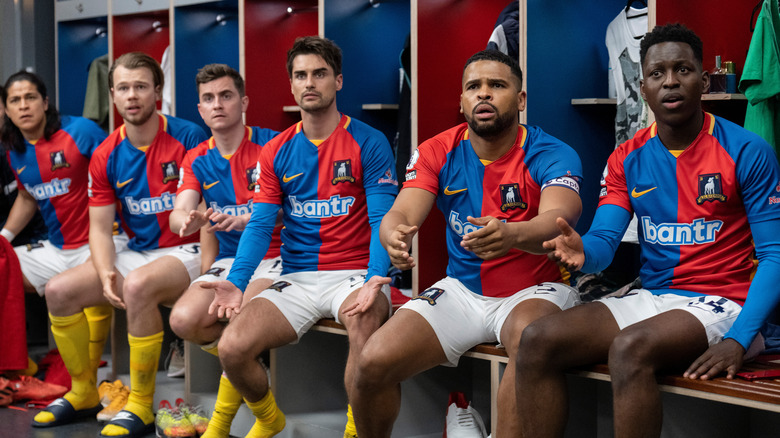 Apple TV+
This article contains spoilers for "Ted Lasso" Season 3, Episode 5
The latest episode of "Ted Lasso" sees everyone at AFC Richmond on a losing streak. The team can't win any games following that humiliating defeat to West Ham. Ted (Jason Sudeikis) tunes out of his job because his personal woes are plaguing his mind. Meanwhile, Rebecca (Hannah Waddingham) faces potentially life-changing news as she looks into starting a family, while still evidently harboring some heartbreak over the whole Rupert (Anthony Head) situation.
During the episode, the team loses to Manchester City and Rebecca returns to her office to accept a phone call from her doctor. These scenes also coincide with the episode's most emotionally stirring musical moment as Rachael Yamagata's "Quiet" accompanies the proceedings.
Of course, this is quite a fitting song for the moments in question. The song plays during some of the quietest and most reflective scenes that the episode has to offer. It's also thematically connected to some of the storylines taking place on "Ted Lasso" Season 3.
Quiet is a song about loss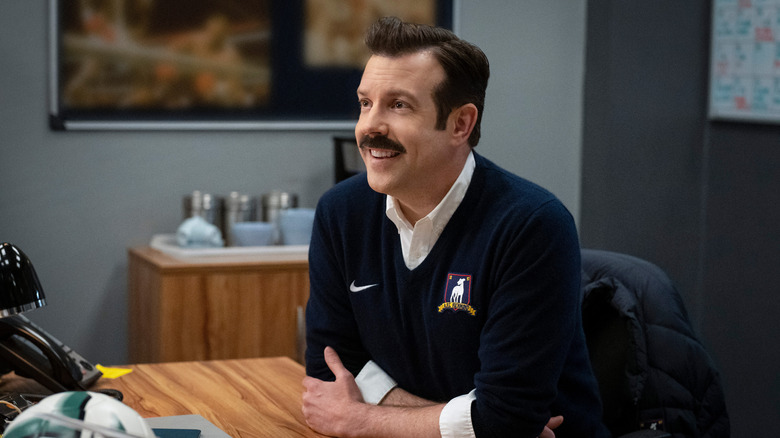 Apple TV+
When songs are released into the world, people interpret them in different ways. However, the lyrics to Rachael Yamagata's "Quiet" make it clear that the ballad is about the end of a relationship. "You may hate me, but I'll remember to love you. Goodbye," she sings.
"Ted Lasso" Season 3 is all about characters coming to terms with the realization that life will never go back to the way it once was for them. Ted's wife has moved on, Keeley (Juno Temple) and Roy (Brett Goldstein) seem to be drifting further apart, and Rebecca is still hurt about Rupert's past misdemeanors. On top of those sad storylines, the sudden retirement of AFC Richmond's star player, Zava (Maximilian Osinski), is the end of a beautiful relationship for the team as they looked up to him.
It remains to be seen what the rest of "Ted Lasso" Season 3 has in store for viewers, but the show has continued with its streak of using poignant songs to great effect with Episode 5.