The Boys Cast And Crew Have Had A Running Joke Since Episode 2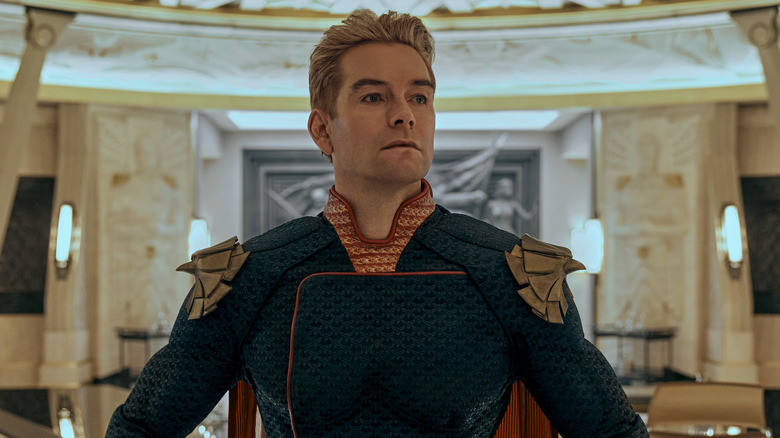 Amazon Studios
The Prime Video superhero satire series "The Boys" has been a major success for the streaming service, with a fourth season currently in the works. In an interview with Variety, showrunner Eric Kripke was asked about the fact that, with the death of Black Noir (Nathan Mitchell) at the hands of Homelander (Antony Starr) in the third season, The Seven, the superhero group created by Vought International, is now only comprised of three members.
Kripke responded that it has been a running joke since the first season that The Seven is not actually comprised of seven members. He pointed out that when Translucent (Alex Hassell) is killed by Hughie (Jack Quaid) in the show's second episode, the team never really replaces him. The team finally gets a new member in the second season with the arrival of Stormfront (Aya Cash), but that's not before The Deep (Chace Crawford) is ejected following Starlight (Erin Moriarty) going public with the sexual assault allegations against him.
Kripke concluded by saying that filling out the team is going to be one of the exciting aspects of the new season. He noted that with Homelander having full control over the team's makeup now, he will be able to add members who are sympathetic to his ideology, or otherwise loyal to him.
Kripke also noted that a member of The Seven may not be gone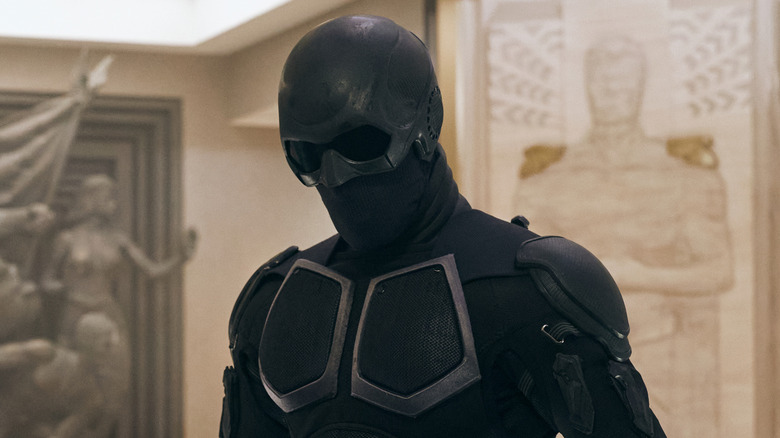 Amazon Studios
Eric Kripke also noted to Variety that The Seven may not necessarily be down to three members. While Maeve's "death" has been announced to the public, the same hasn't been done for Black Noir.
Kripke pointed out that this was a deliberate choice, because Black Noir is silent and effectively faceless, due to the mask he always wears. This means that, in-universe, Black Noir doesn't necessarily have to be one person. The showrunner elaborated that this was something they had planned for, as the Season 3 flashback showing the event where Soldier Boy gets kidnapped features a different performer, Fritzy-Klevans Destine, playing Black Noir.
This is notable because Nathan Mitchell has been the performer under the mask of Black Noir since the show's first season, but hasn't played the character unmasked. Kripke pointed out that this does open the door to have Mitchell play a different character who takes on the Black Noir persona. This would mean an in-universe change while not only still keeping Black Noir in the show, but also keeping Mitchell as the performer playing the role as well.