AHS' Leslie Grossman Said Ryan Murphy's Faith Is 'Incredibly Validating'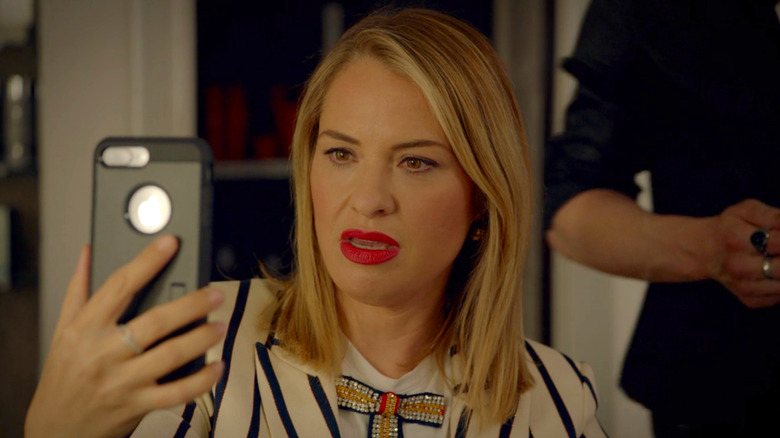 FX/Hulu
"American Horror Story" co-creator Ryan Murphy puts a lot of faith in his actors, and that's probably why they keep coming back season after season to inhabit rich new characters. The showrunner has dreamed up some pretty crazy scenarios for his long-running FX creep show, which will be heading into Season 12 later this year. One of the series Murphy cut his teeth on was the 1999 cult-favorite WB series "Popular" which doesn't feature any out-there, freaky monsters, but does have the line, "I went to Freaknik in Hotlanta and turned the mother out!" when the main character, Mary Cherry, answers a phone call with a supposed killer.
Actress Leslie Grossman delivered that iconic line in the show, and she has since gone on to appear in five seasons of "American Horror Story." The actress described to Indiewire why she keeps coming back to work with the prolific show-runner and why many other actors of her caliber keep returning as well. "Ryan has trusted me to put me in situations that I hadn't been in before, and I think he's absolutely helped push me to grow as an actor and to do stuff that I never thought that anybody would let me do — or that I ever saw myself doing!" Grossman said.
She said that Murphy always believes in his actors, even when they doubt themselves. Grossman paraphrased an interaction with Murphy saying, "You're like, 'Oh no, I don't think I can do that.' And he's like, 'No, I do think you can do it and you're going to do it. So there you go.' That faith that he has in you is incredibly validating."
Ryan Murphy's American Horror Story sets always feel familial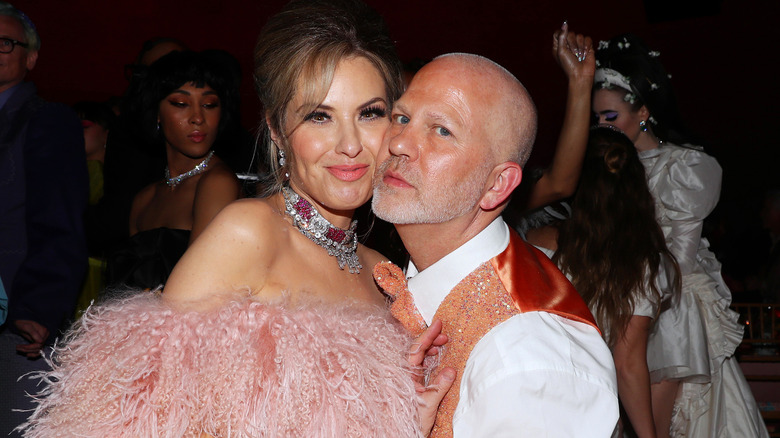 Kevin Tachman/mg19/Getty Images
Ryan Murphy seems to be able to give his actors just the right push to get what he wants for the screen. And since he treats his actors like family, they're willing to go the extra mile for him. Leslie Grossman talked about the familial atmosphere working on "American Horror Story" as they began work on the show's 11th season. She said, "To get to work with him for all these years — and, more importantly than the work, just the friendship that we have — has been one of the most meaningful relationships in my life. He's like family to me." She mentioned that even though some of the cast and crew changes from year to year on the show, "AHS" still feels like family because it's under the Ryan Murphy umbrella. Grossman continued, "I'm proud of our relationship and I'm proud of the work that he's let me do on the show."
Grossman added that she's friends in real life not only with some cast members but also with people that work in the hair and makeup department and on the camera crew. She said, "Those people really have your back and you work very long hours. The show can be really technically challenging, so you work very, very closely with the crew." As for her castmates, she said, "There's a lot of really complex stuff at play that bonds you. And I think that energy, for lack of a better term, does come through when you watch it."