Who Plays Aoy In Netflix's Hunger?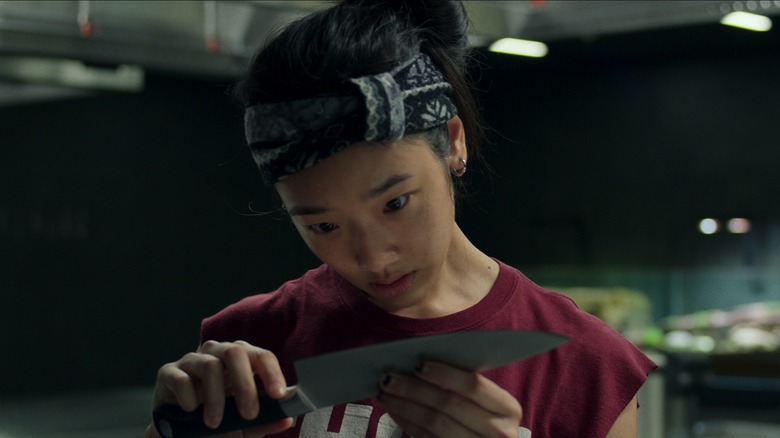 Netflix
Netflix has been known to have a pretty stacked menu of choices for subscribers to consume, but its new tense drama "Hunger" has taken the streamer by storm, and the chart-topping dish probably has many fans wondering who plays the main character, Aoy.
Watching Aoy go from cooking stir fry noodles in her family restaurant to Thailand's most well-known and sought-after luxury chef's table run by Chef Paul (Nopachai Chaiyanam) has proven to be a satisfying experience for a vast number of viewers. While there are many aspects of the movie to revere, a lot of the credit has to go to the individual responsible for giving a stellar performance as the main character in the film, Chutimon Chuengcharoensukying. 
The actor started out as a fashion model before beginning her journey in acting in 2017. Since then, her most notable credits include "Bad Genius," "Happy Old Year," "One For the Road," and "Faces of Anne." She also appeared in 17 episodes of the series "Bad Romeo." All of that work has led her to star in Netflix's "Hunger," a complex role with many layers that required some hands-on training. 
The actors were trained to feel like chefs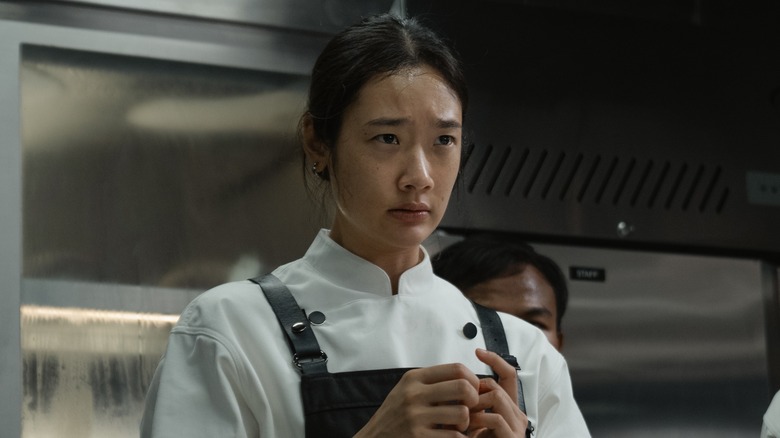 Netflix
Turning "Hunger" into the captivating Netflix motion picture wasn't by chance and didn't happen without a hefty amount of prep. Like any good chef that has mastered his craft, the director, Sitisiri Mongkolsiri, cultivated a strategy to enhance the viewer's overall experience. To make his ambitious goal a reality, Mongkolsiri's vision for the film included a certain level of authenticity that cut much deeper than just making sure Chutimon Chuengcharoensukying and the rest of the cast looked like they knew how to cook. 
"For the actors, they had to go through learning how to become a chef, but they don't use it to become a chef — they use it to understand what the whole system is like," the director said to NME. "That way, when they actually make the movie, they don't have to be particularly worried about it. My goal is really to understand what the person is going through emotionally, not how to slice something."
For Mongkolsiri, the entire thing wouldn't have gone down as well for fans had he not made sure to include the vital ingredient of what's going on under the chef's hat during all this turmoil in search of the perfect tasting dish. Thankfully, he had the right amount of emotional seasoning from his cast, and the end result is a movie subscribers find delicious with a savory turn from Chuengcharoensukying as Aoy.