The Tense Restaurant Drama Hidden Gem Killing It On Netflix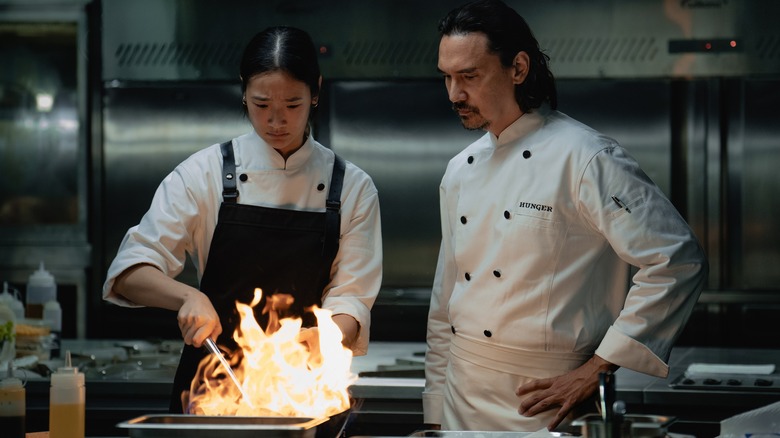 Netflix
There's never been a better time for gourmandizing television fans and filmgoers. Hulu's "The Bear," which follows the purveyors of a scrappy Chicago sandwich shop, netted Jeremy Allen White a Golden Globe award and is as appetizing as it is anxiety-inducing. 
More popular still seem to be the films that feed on the rich. "The Menu" is a chilling send-up of the upper class that uses diners' refined palates and indispensable incomes as a weapon against them. Meanwhile, "The Triangle of Sadness" similarly skewers the uber-rich and their decadent appetites. Now, the Thai drama "Hunger" is quietly cooking up a following on Netflix. 
Like the aforementioned projects, Sitisiri Mongkolsiri's food-centric film looks at the exacting world of fine dining and its ravenous upper crust patrons from the perspective of Aoy (Chutimon Chuengcharoensukying), the heir apparent of her family's humble noodle shop with aspirations of culinary greatness. The movie has already entranced viewers, making it to Netflix's "Top 10" list this week.
Hunger is the latest foodie film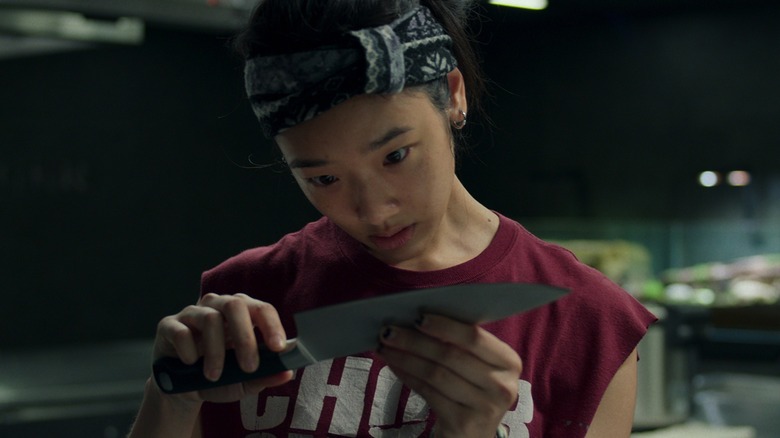 Netflix
"There's no democracy in the kitchen," Chef Paul (Nopachai Jayanama) says in the trailer for "Hunger." "Only dictatorship." 
Indeed, Chef Paul seems to be one bad service away from becoming the disturbing Chef Slowik (Ralph Fiennes) from "The Menu;" however, "Hunger" is far from a horror story. The film, which has been an under-the-radar boon for Netflix, is a studied drama about class and ambition, where the tools to success are tweezers and a basic understanding of molecular gastronomy. 
"Hunger" hits all the beats of recent food-centric cinema, pairing an up-and-coming chef with a militant mentor. It also features emotions running high and gorgeous shots of food. 
"Hunger" is one of many Thai-language projects that Netflix announced in Fall of 2022, including the heist comedy "The Lost Lotteries" and the black comedy "The Murderer." "Hunger," however, taps into a current fixation on foodie culture and its inextricable link to capitalism. That, plus its compelling visuals and layered performances, has earned it a coveted "Top 10" designation on Netflix. With "Hunger" now streaming in the US, American audiences will want to dig in.