How Many Episodes Are In Perry Mason Season 2?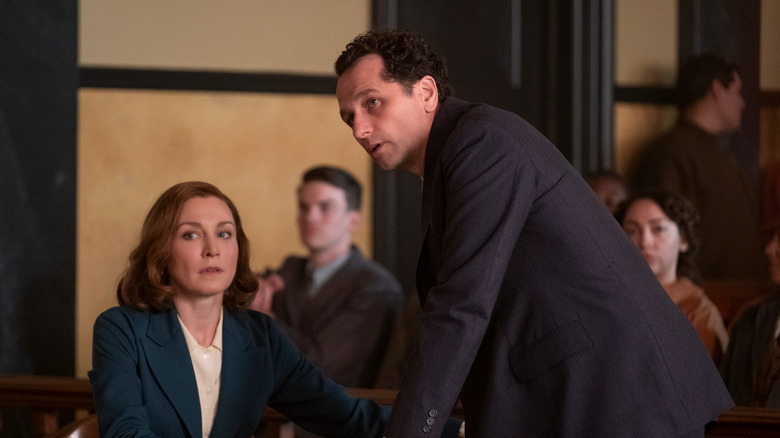 Merrick Morton/HBO
While Season 1 of "Perry Mason" saw the titular lawyer and detective defending an innocent woman accused of an unspeakable crime, Season 2 has changed the game by having Perry (Matthew Rhys) and Della (Juliet Rylance) defend a pair of brothers who actually did pull the trigger on their victim, Brooks McCutcheon (Tommy Dewey).
As the series wrestles with what a lawyer should do when they know for a fact that their clients are guilty and gives the killers relatable reasons for taking the hit job in the first place, the question is becoming less and less about who did it, instead focusing on who hired Rafael (Fabrizio Guido) and Mateo Gallardo (Peter Mendoza) to do the deed in the first place — and why?
However, as the heat turns up on this potboiler of a mystery, "Perry Mason" fans might be wondering how many episodes are left in Season 2. Will the sophomore season of the HBO crime mystery and legal thriller follow suit with the count of its first season, or deviate and go another route?
There are eight episodes in Season 2 of Perry Mason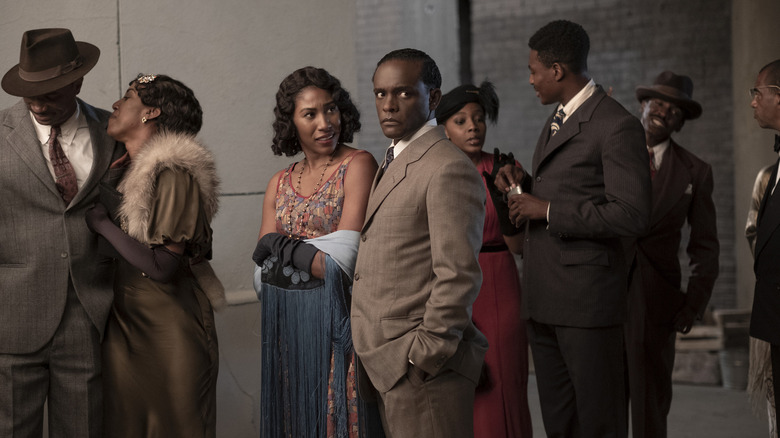 Merrick Morton/HBO
As expected of HBO, "Perry Mason" Season 2 is keeping up with the pattern of Season 1, and as such, it will have eight episodes. With Season 2, Episode 6 ("Chapter Fourteen") having just aired this week, this means that fans of the series can look forward to things being wrapped up within the final episodes over the next two weeks.
While a third season has not been confirmed by HBO as of yet, the critical and fan reception to "Perry Mason" has been fairly positive. However, being that the series is an expensive one, likely owed to its nature as a period piece, the network may have to weigh viewership against the cost of bringing the show back for a third season.
Either way, while the central characters of "Perry Mason" will hopefully live to fight another day for a potential third season, viewers can likely look forward to the case's resolution by the end of Season 2. The finale for the second season will be airing on April 24.