Legally Blonde 3 Lands Official Release Date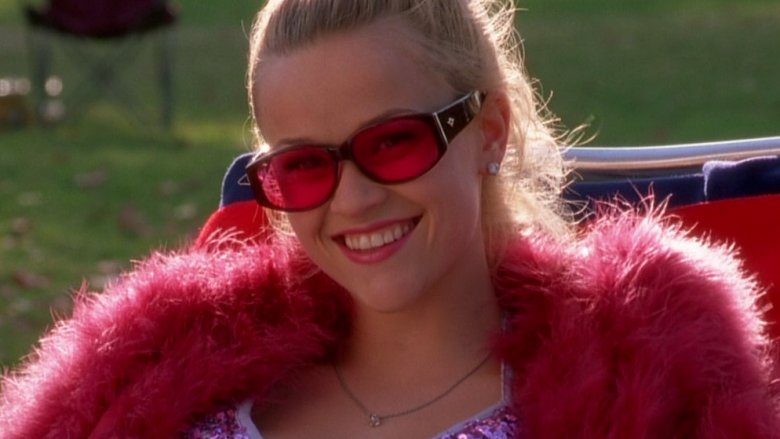 Whoever said that "waiting months and months to date a future film" is the new "giving it a release date almost two years in advance" was seriously disturbed. MGM has kept smart and not followed any questionable trends by stamping its forthcoming three-quel Legally Blonde 3 with an official launch date.
Legally Blonde 3 will open on February 14, 2020 (via Deadline). The official MGM Studios Twitter account confirmed the news, sharing a hot-pink announcement photo and writing that the franchise would be "back in pink" in 2020. What better day for the third installment in the Reese Witherspoon-led franchise to premiere than the one that celebrates love, chocolate candies, and red and pink hearts? Elle Woods would totally approve.
News of a third Legally Blonde film did initially cause some fans a bit of concern, as they're still reeling from the "ridiculous" 2003 sequel Legally Blonde 2: Red, White & Blonde that severely paled in comparison to the witty, well-written original. But luckily, MGM has brought back the crew of creatives responsible for the incredible first movie to help craft the upcoming third one. Original Legally Blonde film writers Kirsten "Kiwi" Smith and Karen McCullah are in final negotiations to write the script, and Marc Platt, who produced the first Legally Blonde, is on board to produce alongside his Platt Productions president Adam Siegel and Witherspoon under her Hello Sunshine productions banner. 
Witherspoon is, naturally, reprising her role as the former sorority girl-turned-unflappable lawyer Elle Woods. The actress confirmed her involvement on Instagram, posting a video of herself lounging on a pool raft, an homage to a moment in the "Harvard video essay" scene from the first film. She wrote in the caption, "It's true... #LegallyBlonde3."
MGM has yet to announce a director, although we wouldn't be entirely surprised if the studio reached out to OG Legally Blonde director Robert Luketic for the gig. Why not take the reunion to the max, right?