The Cast Of Modern Family Played Characters Their Own Age (With One Exception)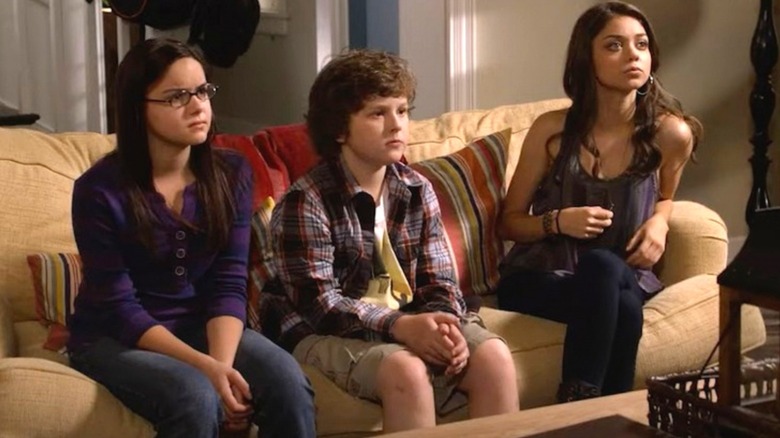 ABC
As the title suggests, "Modern Family" puts heavy emphasis on depicting the life of a family in the 21st century. It puts a range of family units front and center, doing its best to give audiences something mildly authentic yet entertaining in a sitcom format. For the most part, it sticks by this premise pretty well, especially when it comes to casting. Everyone on the show plays to the age their respective character is written as. Still, of the entire main cast, one person isn't the same age as their on-screen counterpart.
During the first season of "Modern Family," Haley Dunphy (Sarah Hyland) — the prim and proper eldest daughter of Phil (Ty Burrell) and Claire (Julie Bowen) — is presented as being 16 years old. However, in real life, Sarah Hyland was 19 years old at the time cameras started rolling on the first batch of episodes. Therefore, that makes her the only person on the cast not to play a character that matches their exact age (via Collider). Despite this fairly large gap, Hyland did a great job in the role and made Haley one of the series' most memorable characters. 
At the same time, age gap aside, Hyland herself has admitted that Haley wasn't necessarily the best fit for her personality-wise.
Sarah Hyland isn't much like Haley Dunphy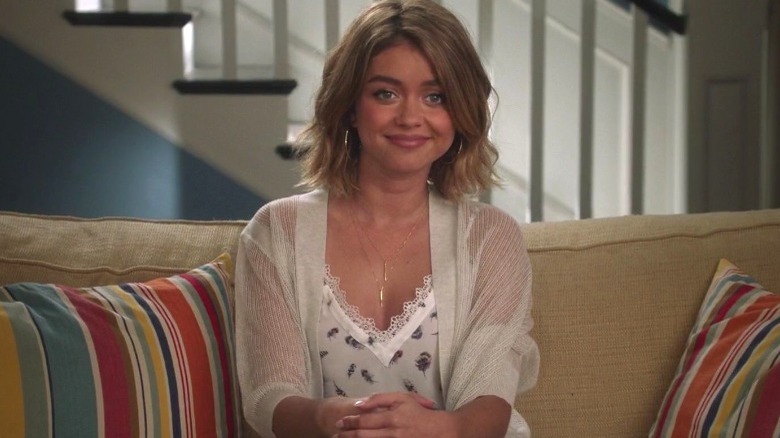 ABC
As "Modern Family" came to a close in 2020, Sarah Hyland took some time to reflect on her run on the program to Glamour. She provided many fascinating insights to the publication, touching on how she got started on the show and what the final days on set were like. Hyland also discussed Haley Dunphy and how she felt about the role after she delved into it for the first time. "I thought she was funny, but I didn't relate to her a lot. I don't know how she goes about life because I'm more like Claire," she said.
Nevertheless, she not only stuck with the role but did her best to make the most of the opportunity. She put herself into Haley's shoes, working out how she thinks and sees herself to craft the best portrayal possible. Although, that came at a cost: some folks were a tad too convinced by her performances. Hyland explained, "They had this idea of how I was supposed to be. A lot of times, I would hear, 'You're so much smaller in person!' Or, 'You're smarter than she is. You can carry a conversation.' People forget you're not like your character." Still, none of that deterred her from sticking around on the beloved sitcom.
In the face of a significant age discrepancy and a contrast in personality types, Sarah Hyland excelled as Haley Dunphy. "Modern Family" wouldn't have been the same without her.