Who Plays Jim Moss On Barry?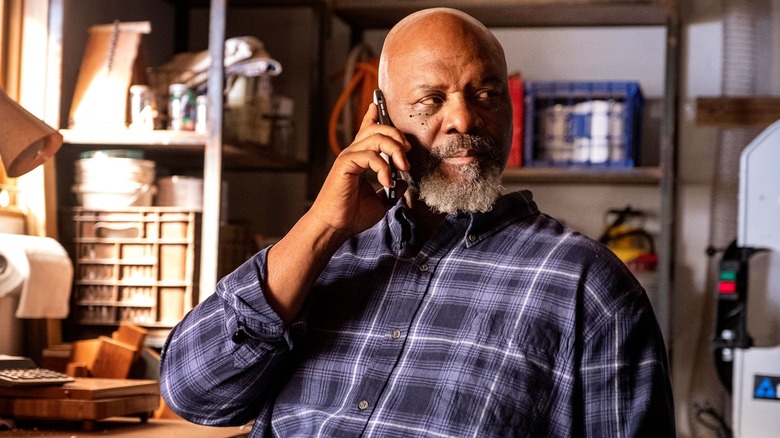 Merrick Morton/ HBO
"Barry" continues to be one of the most immersive and mind-boggling shows on HBO. Season 3 of the Emmy-winning series saw the debut of Jim Moss, arguably Barry's (Bill Hader) most fitting adversary. While Barry has dealt with dozens of nefarious goons, gangsters, and hitmen, it's Mr. Moss and his presence that leads to his downfall.
All the way back in Season 1, Detective Janice Moss (Paula Newsome) was on Barry's trail. Luckily, Barry evades her several times, until she ends up as Gene Cousineau's (Henry Winkler) girlfriend, complicating matters. Ultimately, Barry kills Janice Moss, breaking the heart of his beloved acting teacher. Despite that, Barry moves on, trying his best to juggle the art of acting and killing. Unbeknownst to him, Janice Moss' father is lurking in the shadows. Introduced at the tail-end of Season 3, Jim Moss, an accomplished officer in his own right, joins forces with Cousineau to bring down Barry.
With Season 4 set to be the final season of the series, it remains to be seen just how prominent Moss is. With Barry's life in utter turmoil, it's all but possible that he'll seek out revenge against Janice's father. Fans may be wondering who is responsible for bringing the powerful and revenge-obsessed Jim Moss to life. The character is played by none other than Robert Wisdom, a veteran of both the big and small screen.
Henry Winkler has nothing but admiration for Robert Wisdom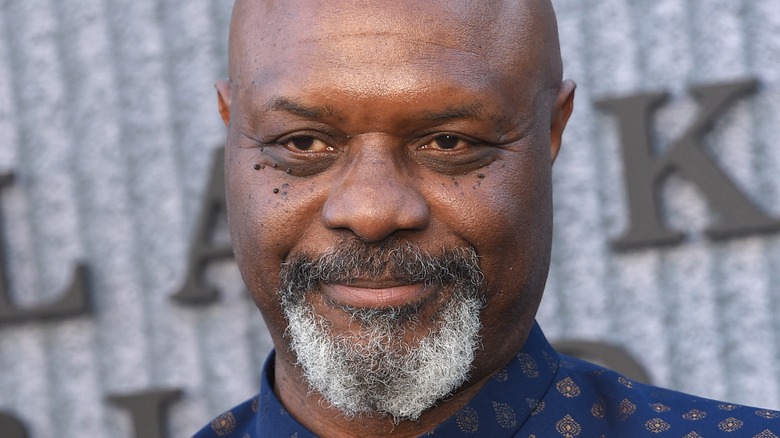 DFree/Shutterstock
Robert Wisdom is most well-known for playing Officer Howard "Bunny" Colvin in "The Wire," another HBO darling. Colvin was a fixture for the crime series, appearing from Season 2 to 5 in both a guest and main capacity. In an interview with Collider, Wisdom expressed how he's still asked about the series to this day. "I mean the show lives on and people love it and... I'm honored to be a part of it," he said. "I haven't seen it since it ran and, you know, I trust that people are really attached to it for a big reason, and... we let it go because you got to be in the now and I'm all about the now."
The actor's "now" is certainly busy. The actor has appeared in several other recent HBO productions, including "Watchmen" and "Ballers." The actor also lent his talents to "Prison Break" as Norman St. John. Beyond his slew of television appearances, audiences have seen Wisdom in several blockbuster films, including "The Dark Knight Rises" and "Face/Off." The actor is also known for his comedic chops, appearing in films like Ben Stiller's "Duplex" and the Tom Hanks-directed "That Thing You Do!"
Wisdom is most well-known for his raw intensity, which he expertly utilizes in "Barry." While speaking with Vulture, Henry Winkler recounted how Wisdom was effortlessly able to fall into a fierce, chaotic scene. "Oh my God, he was in my face," remembered Winkler. "That gigantic face of Robert. His intensity. It just kept getting amped up with every new take. I couldn't anticipate what was going to happen." After the scene ended, Wisdom expressed his warmth, hugging Winkler.