Star Trek: Picard Could See A Season 3 Standout Get Their Own Spin-Off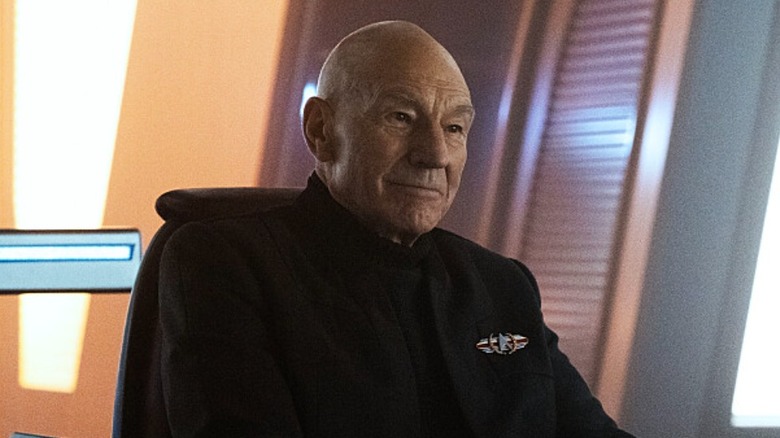 Trae Patton/Paramount+
Although "Star Trek" has been a staple of television for more than a half-century, never before has the franchise enjoyed so many concurrent television series on air. Beginning with the premiere of "Star Trek: Discovery" in 2017, "Star Trek" spin-offs and reboots have multiplied with each passing year. Today, there are currently six different "Star Trek" series on television.
These include the prequel series "Star Trek: Strange New Worlds," the Patrick Stewart-led "Star Trek: Picard," "Star Trek: Discovery," "Star Trek: Prodigy," and the adult animated series "Star Trek: Lower Decks." Despite the sheer number of "Star Trek" shows on air today, it seems as though the franchise might be expanding once again in the near future. "Picard" showrunner Terry Matalas has hopes for a new spin-off focusing on a broader vision of the 25th century.
"I love this time period in 'Star Trek,' the 25th century. I always view it as the present day in Star Trek ... It's where we all left off," Matalas said during a recent panel at GalaxyCon (via TrekMovie.com). "And the way we leave this season is a passing of the torch from the last generation to the next ... I would certainly love [the spin-off] to happen. We certainly leave it so that you can do that."
A natural assumption might be that such a spin-off could be anchored by the unforgettable Captain Liam Shaw (Todd Stashwick), who's made a serious impression on fans in Season 3 of "Picard." But whoever would be in the cast, Matalas described how excited he would be to embark on a new adventure in this era.
Terry Matalas loves the 25th century and wants to explore legacy characters from other Star Trek projects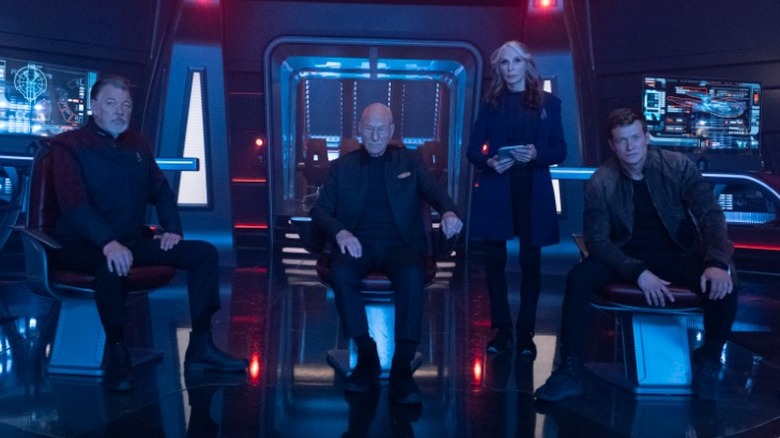 Trae Patton/Paramount+
Terry Matalas' comments make it clear that he's extremely enthusiastic about the 25th century within the "Star Trek" universe, having previously crossed over that threshold into the year 2401 with the second season of "Picard." Specifically, he's excited by all of the legacy opportunities that a series set in the later 25th century could explore, and seeing how planets, species, and characters from previous "Star Trek" projects might have changed in this new era.
"Boy, wouldn't you want to check in with the Klingon Empire? Wouldn't you want to check in with 'Deep Space Nine' and The Doctor [from 'Voyager'] and everything that went on with the Berman-verse?" Matalas enthused. "So that's kind of where I see is to explore the galaxy and sort of get back to the 'Next Gen' roots of storytelling."
Matalas also directed attention to several of the legacy characters who could be central to this spin-off, saying he would be thrilled to embark on this 25th century journey alongside the likes of Kira Nerys (Nana Visitor) from "Deep Space Nine" or William Riker (Jonathan Frakes) of "The Next Generation" — the latter of whom has already returned in "Picard." Matalas' excitement over this proposed spin-off will no doubt resonate with plenty of other fans hoping to explore more of the 25th century beyond "Picard," though for now we'll just have to see where the story lies once "Picard" concludes its climactic final season.