Star Trek: Picard - How Many Episodes Are In Season 3?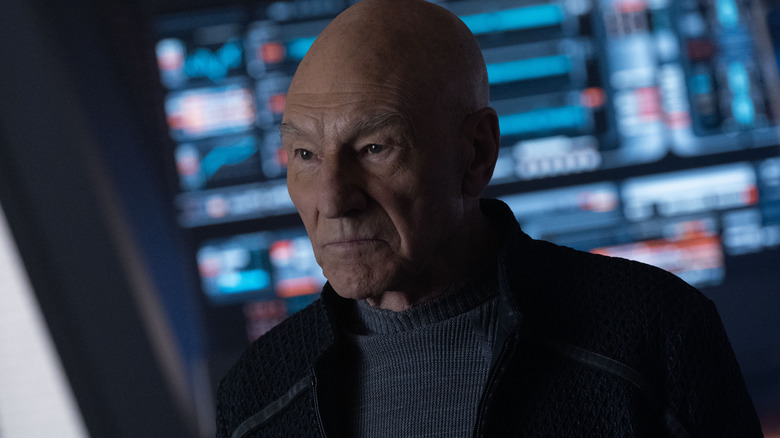 Trae Patton/Paramount+
"Star Trek: Picard" has been a welcome sight for fans of "Star Trek: The Next Generation." The titular captain, played by Patrick Stewart, returned in 2020, much to the delight of fans. But it seems as though the crew for this voyage knows when to call it a day, as the series is set to end after only three seasons. But "Picard" is going out with a bang, bringing back many other beloved characters from "The Next Generation" like Beverly Crusher (Gates McFadden) and Geordi La Forge (LeVar Burton). 
Episode 7 of Season 3, titled "Dominion," just aired on Paramount+, and fans may naturally wonder how many episodes is "Picard" Season 3 total. There are only three more installments left, as "Picard" Season 3 is set to have 10 episodes overall, which is exactly how many the first and second seasons had. So if you're not all caught up with the show as of yet, it'd be a good time to get started because the end is quickly approaching.
Star Trek: Picard Season 3 concludes on April 20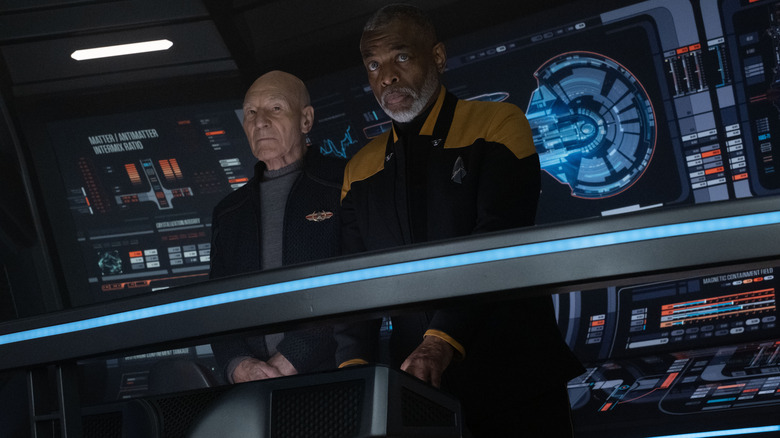 Trae Patton/Paramount+
"Star Trek: Picard" Season 3 has been airing new episodes on Paramount+ every Thursday. With three more episodes coming down the pipeline, that means viewers can expect to clear their schedules for April 6, 13, and 20. And based on what's transpired so far, it seems to be a thrilling conclusion for these characters fans have held dear since they were first introduced in "The Next Generation."
Season 3 alone has been a wild and twisted ride, with shocking reveals and cameos, as well as the ever-present danger from Changelings. And it's arguably the best-reviewed season of the show so far. Many critics have praised the series for being a noteworthy addition to "Star Trek" canon, with Melanie McFarland of Salon writing, "It is not like 'Star Trek: The Next Generation,' in the sense that it mimics a conspiracy thriller as opposed to a philosophically driven space odyssey. But it is 'Star Trek,' and a fitting closer for a team that spent seven seasons between 1987 and 1994 reminding viewers that what makes us extraordinary is our adventurous nature."
"Star Trek: Picard" is a show for the Trekkies, and based on everything Season 3 has set up so far, the finale should be one that'll keep fans talking for quite some time.