Elf Actor Michael Lerner Dead At 81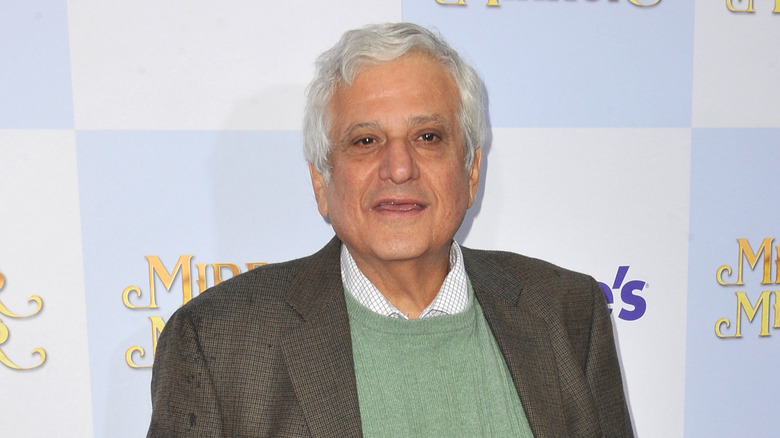 Featureflash Photo Agency/Shutterstock
Michael Lerner, an actor with nearly 200 acting credits, has reportedly passed away at the age of 81. According to Variety, "The Goldbergs" star Sam Lerner confirmed his uncle's passing via an Instagram post Sunday afternoon. Underneath several vintage photos of his uncle, Sam Lerner wrote a heartfelt caption: "We lost a legend last night. It's hard to put into words how brilliant my uncle Michael was, and how influential he was to me. His stories always inspired me and made me fall in love with acting. He was the coolest, most confident, talented guy, and the fact that he was my blood will always make me feel special. Everyone that knows him knows how insane he was— in the best way. I'm so lucky I got to spend so much time with him, and we're all lucky we can continue to watch his work for the rest of time. RIP Michael, enjoy your unlimited Cuban cigars, comfy chairs and endless movie marathon."
To say Michael Lerner was a veteran of the industry would be a massive understatement. Starting out in the '60s, Lerner began his career with minor roles on television before landing some serious guest appearances on heavy hitters like "Starsky and Hutch" and "M*A*S*H."
Although primarily a television actor, Lerner's career often took him to the big screen. In fact, his performance as the fast-talking studio boss Jack Lipnick in 1991's "Barton Fink" earned him an Oscar nomination. Comedy fans will also surely remember his performance in "Elf," playing another bossy figure that loomed over James Caan's character. With a career that spanned decades, fans might be surprised at just how many times they saw a Michael Lerner performance.
From X-Men to Godzilla, Michael Lerner took part in it all
Michael Lerner's career had immense variety. He took on roles in all genres. Comedies, dramas, and sci-fi, his career never remained in solely one realm. In 1998 he played Mayor Ebert in the poorly received "Godzilla." Nearly two decades later, in 2014's "X-Men: Days of Future Past," he played another politician: Senator Brickman. The role saw Lerner in a pivotal scene with Peter Dinklage's Bolivar Trask, going against the latter's aggressive anti-mutant stance.
Whether in the corporate or political world, Lerner had a habit of portraying authority figures, some more eccentric and hilarious than others. His Oscar-nominated character of Jack Lipnick in "Barton Fink," with his consistent fast talk and overall ridiculousness, allowed Lerner to display all of his acting chops. Years later, Lerner played another Hollywood powerbroker, Joe Roberts, in an episode of HBO's "Entourage," sharing scenes with Jeremy Piven and Adrian Grenier. "Glee" fans will also remember Lerner as the no-nonsense theater producer Sidney Greene, another authority figure who wasn't afraid to bring one of the central characters down a peg or two.
Michael Lerner was an actor cut from an extremely talented cloth. Whether performing in guest-starring roles on television or participating in blockbuster sci-fi bonanzas, Lerner always brought a top-tier performance.