Grey's Anatomy: Fans Pinpoint The Moment They Began To Loathe Derek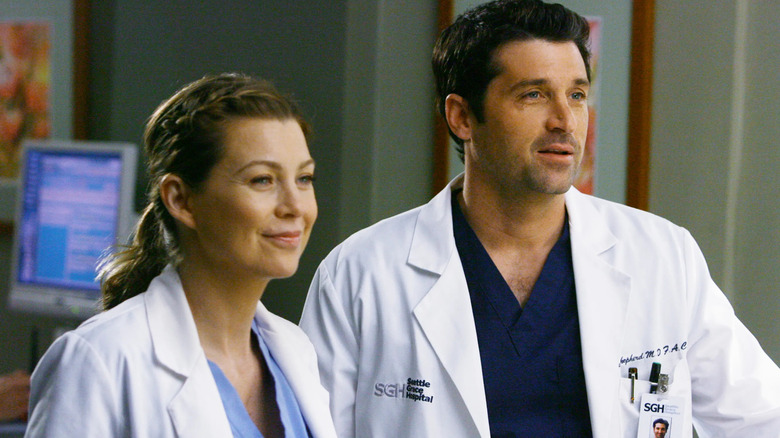 ABC
"Grey's Anatomy" is full of divisive characters. For every iconic figure like Cristina Yang (Sandra Oh) and Miranda Bailey (Chandra Wilson), there's an Eliza Minnick (Marika Domińczyk) or Erica Hahn (Brooke Smith) for fans to hate. Apparently, though, some of the show's most long-running and beloved characters got on fans' nerves after a while ... even Derek Shepherd.
Played by Patrick Dempsey for over ten seasons, Derek is basically presented as the full package: a handsome, brilliant neurosurgeon with amazing hair and charm for days. According to some fans, though, there was plenty to hate about the character that swept Meredith Grey (Ellen Pompeo) off her feet as an intern. On a Reddit thread asking "Grey's" fans exactly when they started hating Derek, u/Fluxxylady24601 revealed it was basically from the very beginning: "Not telling Meredith about being married was my first 'Oh you're an a**hole moment.' then calling Meredith a wh*re when she slept with George was the breaking point. I've hated him early on." 
Both of these things are from the very first season — specifically, when Derek dated Meredith without mentioning Addison Montgomery (Kate Walsh), the wife he left behind in New York, and when he got angry at her over a dalliance with fellow intern George O'Malley (T.R. Knight).
Grey's Anatomy fans have a lot of issues with Derek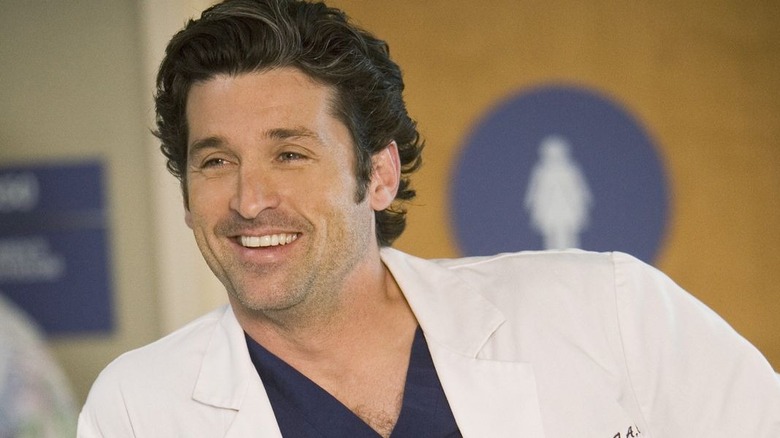 ABC
Later in the thread, Redditor u/Pbucklew listed out a ton of Derek's crimes from beginning to end: "Does everyone not see how narcissistic and toxic he was? Lol from the very beginning to season 11? He doesn't put her name in the first trial she helps with ... Told her she'd be a terrible mother after the Alzheimer's trial. Gets mad about the sensors and working with the president because she doesn't uproot. Then tells her she is exactly like her mother which he knows is a deep cut."
Throughout the thread, pretty much every single user highlighted Derek attacking Meredith over her night with George, as well as how badly he freaked out in that same plotline when she started dating Finn Dandridge (Chris O'Donnell), the veterinarian treating their shared dog. Clearly, going after Meredith's entanglement with George when Derek has a whole human wife was way too far for a lot of people.
Perhaps u/kathatter75 summed it up best in a response on the thread: "Watching it the first time when it first started oh so many years ago, the world really was different, and so many of us were caught up in it all...we all had that dreamy-eyed look Meredith had. Rewatching it, yes, he's problematic from the beginning."
Was Derek really that bad?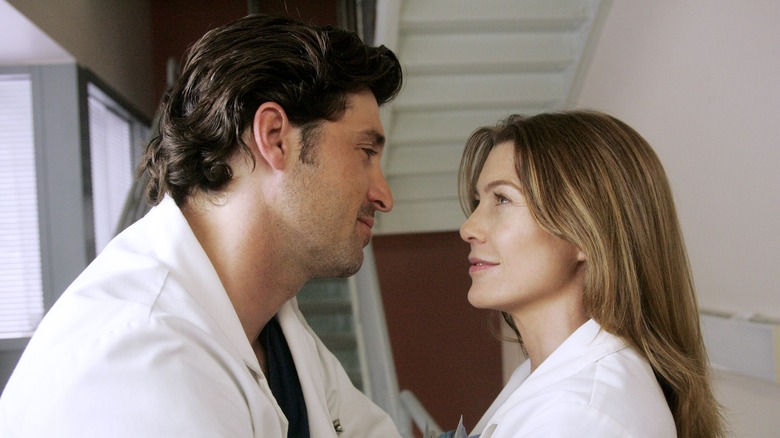 ABC
So are these fans right? Is Derek Shepherd the worst? Well, he definitely can be. All of the examples those Redditors brought up are exactly right — Derek selfishly doesn't tell Meredith about his wife, ultimately chooses not to divorce Addison despite telling Meredith that he will, gets angry at Meredith for dating anyone else while he's trying to fix his marriage, and only then does he decide to sweep her off her feet at the beginning of Season 3.
Those Redditors also correctly point out that, once the two officially get together, their relationship has plenty of ups and downs. Derek can be exceptionally harsh on Meredith and tends to think of every situation as black and white, refusing to see the ... shades of grey. Toward the end of Dempsey's time on the show, their marriage is tested yet again when Derek puts his career ahead of Meredith's ambitions, and it's just after they reconcile and admit that they want to spend their lives with one another over everything that Derek gets in a devastating car accident. Fans knew Dempsey was exiting the show in real life, so they knew Derek would probably die on screen — what they didn't know is that he would return years later, death be damned.
Patrick Dempsey left Grey's Anatomy... but ultimately returned for a short arc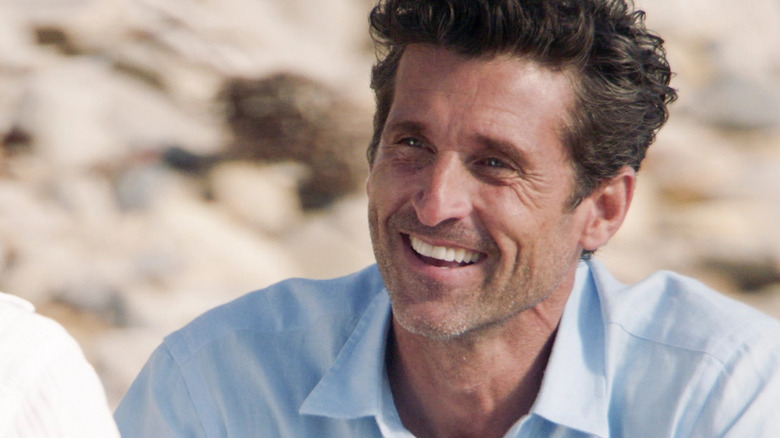 ABC
Surprising and delighting longtime "Grey's" fans — despite their reasonable misgivings about Derek Shepherd's behavior throughout his series — Patrick Dempsey returned to the show in 2020, right at the start of Season 17. When Meredith contracts COVID-19 and collapses in the hospital parking lot, her mind takes her to an idyllic beach ... only for Derek, the undisputed love of her life, to appear there with her.
Others come and go on Meredith's "coma beach," but Derek sticks around to check in on their kids and encourage her to get better so she can get back to them and her other loved ones. Derek may have been a difficult character for fans to love, but seeing him support Meredith from the afterlife in a time of extreme need. Meredith eventually gets better, leaving Derek and the others she's lost behind, but still, Dempsey's return felt right, even if Derek could be kind of a jerk from time to time.
"Grey's Anatomy" is available to stream on both Hulu and Netflix, and the nineteenth season airs on Thursday nights on ABC.