Shameless: Heidi's S11 Storyline Threw Fans For A Major Loop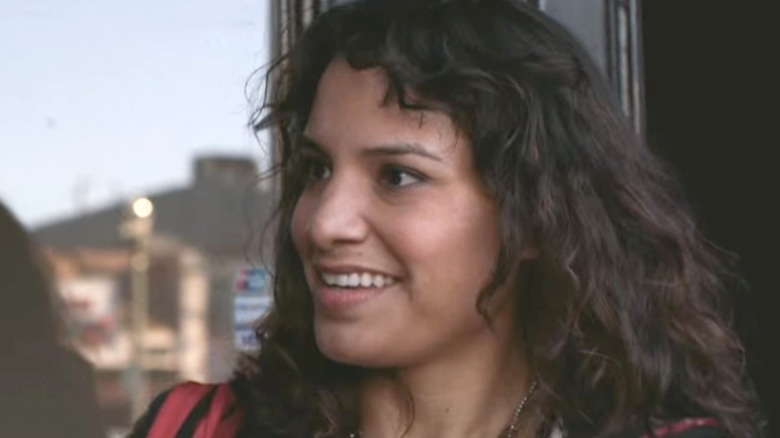 Showtime
"Shameless" wrapped up the story of the Gallagher family and their closest friends in its eleventh season with a flurry of life changes for many of them.
Debbie (Emma Kenney), true to her role as the Gallagher's younger agent of chaos, finds herself in a romantic relationship with habitual criminal Heidi Cronch (Shakira Barrera), a character introduced in the second-to-last episode of "Shameless." Heidi's arc is brief but tumultuous. In the finale, she includes Debbie in a car theft, and the two are forced to flee from Heidi's shotgun-wielding criminal associate, Anton (Zoran Radanovich). While the conclusion of "Shameless" was mostly well-received by fans, many questioned why Heidi was introduced at all in such a late point in the story. 
In a post to the r/Shameless subreddit, u/eternally_exhausted asked, "Wtf was the point of Heidi," and wrote, "It makes no sense to me at all why they would introduce a new character in the last 2 episodes of the show. Not to mention, it was a horrible character. Is it just to further prove that Debbie is a piece of s—? Cause we already know that." u/OUBoyWonder similarly questioned, "Debbie and Heidi...wtf was that?!" and called out their improbable meet not-so-cute, adding that "right then I knew this was stupid beyond belief and I started fast forwarding whenever they came on the screen." 
Given Debbie's questionable relationship choices throughout the series, it's not completely ridiculous that she would opt into a partnership with such a potentially bad influence on her and Frannie (Paris Rose Newton), but with the series ending, many other viewers chimed in with comments expressing their dislike for Heidi and her rushed and preposterous storyline.
While others are moving on, Debbie seems stuck in her familiar patterns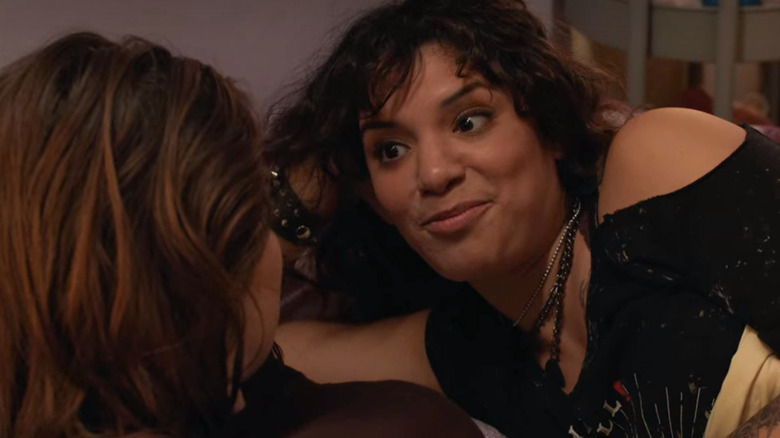 Showtime
As "Shameless" moves toward its conclusion, many of the Gallaghers and their friends are making big changes to the way they live their lives. Kevin (Steve Howey) and Viola (Shanola Hampton) head to Louisville after selling the Alibi to Carl's (Ethan Cutkoksy) cop partner Arthur (Joshua Malina), Ian (Cameron Monaghan) and Mickey (Noel Fisher) appear ready to move to Chicago's West Side, and Lip (Jeremy Allen White) and Tami (Kate Miner) are scrambling to sell the Gallagher family home and find a new one for their growing family. 
In a comment on u/eternally_exhausted's post, u/ 1BearsBeetsBttlstarrG wrote, "Yeah, I think it was just to show that, although some of the characters are moving on, some even getting out of Southside or Chicago altogether, Debbie will not be one of those people, and she will keep making nonsense decisions." u/BabyBlues789 agreed, writing " Yes. I think it was just the final nail in Debbies s—– life coffin."  
Others compared Debbie to her mother, Monica (Chloe Webb), who was chronically absent from her children's lives, leaving Debbie with an inadequate emotional toolbox. u/Beattiebeats actually expressed sympathy for Debbie, saying they thought "Debbie's life is going to be extremely hard for her ... While I get frustrated with Debbie I don't hate her – I never forgot that little girl who wanted to do right but never could figure it out."