Modern Family: Why Rob Huebel Turned Down An Audition For The Role Of Phil Dunphy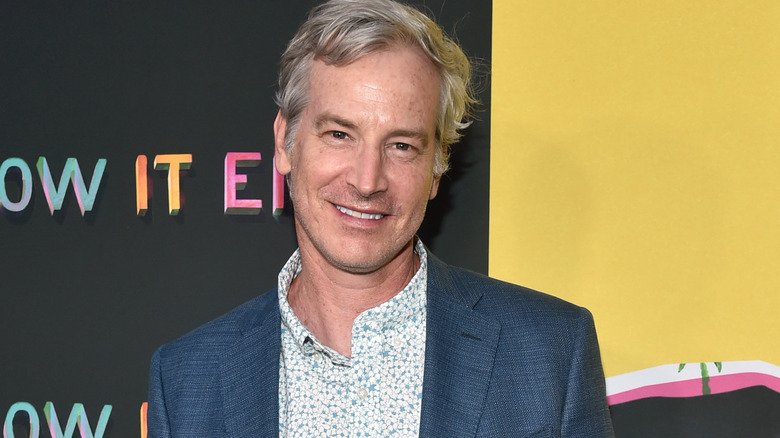 Alberto E. Rodriguez/Getty Images
Hollywood is full of stories of iconic roles that almost went to other actors. Most actors have their own stories about jobs they missed out on, often for petty reasons. For example, famous "oh, that guy!" actor Rob Huebel currently has more than 150 credits on his IMDb page, but he also has plenty of failed audition stories and just-missed roles — including for one of America's favorite TV Dads: Phil Dunphy of "Modern Family," the role that, of course, went to Ty Burrell.
Huebel is currently appearing in "The Sex Lives of College Girls" as Leighton's (Reneé Rapp) father, and is best known for "Children's Hospital," "The Descendants," and as A.J. in "The Office." But the comedic character actor has a strong personality and a sense of honesty that could have been his downfall. While regaling Vulture with stories of auditions he tanked, for projects like "Piranha 3D," "The Grey," "Mad Men," and "Saturday Night Live," Huebel told the magazine about his missed opportunity on the massive, 11-Season hit "Modern Family," which was completely self-imposed: He didn't even go to the audition.
"When I read the script for it, I just hated it. That's what an idiot I am," Huebel said about the pilot. "I read the script for it, and I didn't even go into the audition because I just hated it so much." Not only that, Huebel nearly destroyed his career because he wanted them to know how much he hated it. Fortunately, his agent knew better.
Auditioning is about risk-taking, as Rob Huebel knows too well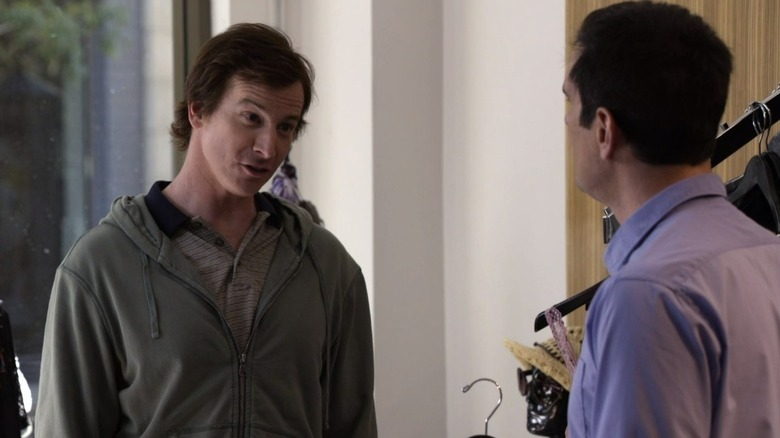 ABC
The movie industry is all about taking risks on projects with no guarantee of success. Just as studios gamble on films that might not be a hit (box office, cult, or otherwise), actors also take bets in their auditions, doing what they can with whatever knowledge they have. When Rob Huebel auditioned for "Modern Family," he didn't realize what he had.
"It's hard to imagine whether or not the show's gonna be done in a way that it would be really funny or in a way that'd be really terrible," Huebel told Vulture, explaining that the show used to have a more documentary aspect to it. The original concept also included a Dutch filmmaker running the camera, and it's possible the pilot Huebel read included that character — one that creators Steve Levitan and Christopher Lloyd decided to abandon. But Huebel hated the pilot so much, he wanted his agent to tell them off. "I told my agent I didn't just wanna pass on it. I wanted him to call them and aggressively pass, which is not even a real thing," Huebel said. Fortunately, his agent didn't do that, and Huebel enjoyed working on the show when he guest-starred in the Season 2 finale as Phil's college nemesis Glen Whipple.
Still, it seems Huebel has regrets. "I just thought like, 'They're never gonna make this show. They will never make this show,'" he said. "So I didn't even go in, and now it's the biggest show in America, and I coulda had that speedboat that says 'P****hound' on the side of it."