Impractical Jokers: Joe Gatto Claims 'TruTV Would Be Nothing' Without The Show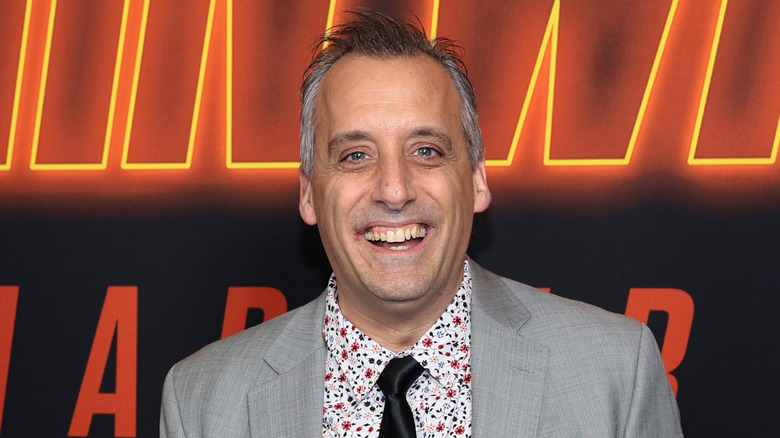 Dimitrios Kambouris/Getty Images
With a years-long tenure as Court TV behind it, truTV officially became truTV in 2008, drastically altering its programming slate to match the rebrand. In doing so, it has found some success, though viewers don't generally tune in to truTV due to its vast array of popular programs. Rather, most people only jump over to it for one series: "Impractical Jokers." Since the show premiered in December 2011, the comedy reality series has become the channel's top title. In fact, longtime "Impractical Jokers" staple Joe Gatto has even argued that it would be nothing without the show.
During an interview with The Atlanta Journal-Constitution, Joe Gatto looked back on his time at the forefront of "Impractical Jokers." In his mind, as evidenced by its immense popularity and the sheer number of episodes he, James "Murr" Murray, Brian "Q" Quinn, and Sal Vulcano put together in such a brief timeframe, it's the premier show on truTV. "I did more than 300 episodes over 10 years. TruTV would be nothing without us," Gatto claimed to the publication, and it's easy to see where he's coming from with such a strong statement.
This isn't necessarily an instance of Gatto letting his ego run wild. It's near-impossible to dispute that truTV leans on "Impractical Jokers," and even viewers have taken notice.
Even fans think Impractical Jokers is the backbone of truTV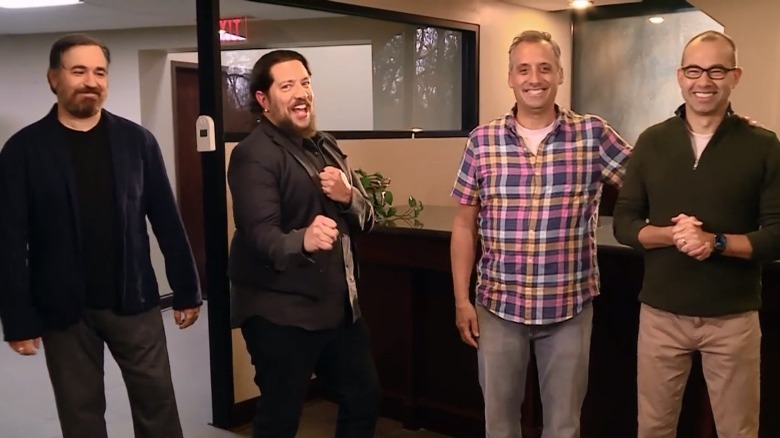 truTV
At this point, truTV doesn't really make an effort to hide how vital "Impractical Jokers" is to its programming lineup. It seems like no matter when you turn on the channel, an episode of the show is unfolding in all of its hilarious glory. Sure, truTV does have other strong titles worth watching, but none have reached a comparable level of popularity to that of "Impractical Jokers." This has brought many truTV viewers to the conclusion that "Impractical Jokers" doesn't need truTV, truTV needs "Impractical Jokers."
Redditor u/okreal7546 raised this point in a thread about truTV's reliance — or overreliance, depending on who you ask — on "Impractical Jokers," questioning if the channel could survive without it. "They had like 2 other movies in there in the last 2 weeks. It doesn't seem like a wise idea to only air 1 show," commented u/bryku. Due to this near-constant airing of "Impractical Jokers," others wonder if the series will run on for as long as possible — eventually reaching a point where it's still going without Sal, Q, and Murr at the helm of it.
Until that day comes, however, it stands to reason that "Impractical Jokers" will remain the undisputed flagship program of truTV.