Ralph Macchio Feels Like It's Right To End Cobra Kai At Season 6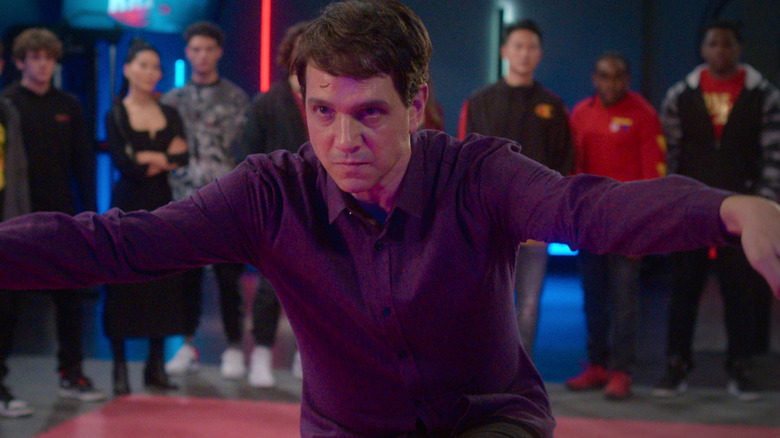 Courtesy of Netflix
There's a fine art to ending a TV series at the right time. Some shows go on way past their prime, like "The Simpsons," while others are canceled far too soon, which sadly happened to "Warrior Nun." However, it seems as though "Cobra Kai" is poised to hit that sweet spot when it airs its sixth and final season.
Six seasons at 10 episodes a piece will likely provide enough development and offer closure for old and new characters alike, and Ralph Macchio, who originated the role of Daniel LaRusso in "The Karate Kid" and returned for "Cobra Kai," thinks its time for the show to hang up its gi. He spoke to the podcast "20 Questions: On Deadline" about his career and the upcoming season of "Cobra Kai." He appears to believe this last season will wrap everything up nicely, "You don't want to overstay your welcome, so I think this is a good point, but I think we will see more characters and other content whether LaRusso comes in and out of any of those, we'll talk next time." Fans should be happy as long as "Cobra Kai" goes out on a high, which judging from the previous seasons, seems all but assured. 
Ralph Macchio is aware of how lucky Cobra Kai is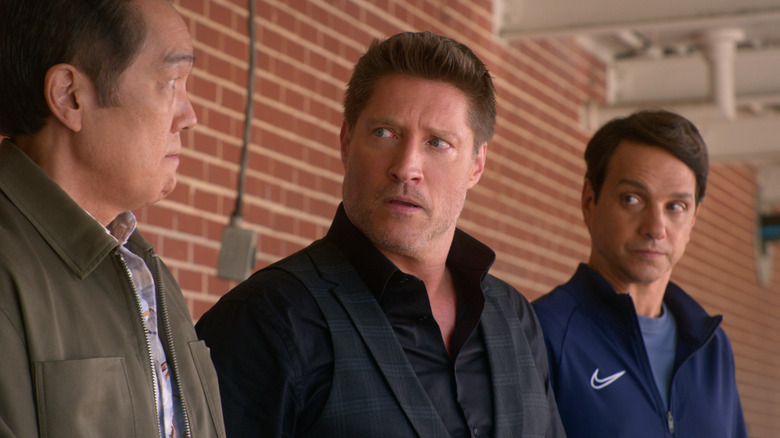 Courtesy of Netflix
Earlier in the conversation, Ralph Macchio admits that a lot of shows get canceled prematurely. He doesn't mince words when it comes to the streaming home of "Cobra Kai," Netflix. He's well aware that Netflix has canceled plenty of shows before their prime, much to the dismay of fans, so he's glad "Cobra Kai" gets to round out its story. He went on to say, "So many shows are given the axe, and you look at Netflix, how many shows on Netflix go to six seasons?" He continued that "Cobra Kai" certainly had a leg up. 
The show initially premiered on YouTube Red for its first season before the platform changed its name to YouTube Premium for the second. Starting with the third, it became a Netflix original, so it already had a built-in fanbase who simply followed the show from one platform to the next. But the kind of reaction the show has gotten from fans proved what a worthwhile endeavor it was, and it's not the end of "The Karate Kid" franchise. 
Sony has announced a new "Karate Kid" film of some sort is expected to drop in theaters on June 7, 2024. Details are non-existent at the moment, but with all of the goodwill "Cobra Kai" has amassed, it's safe to say plenty of people will want to check it out regardless of who it follows.