Jax Taylor And Brittany Cartwright Weigh Possible VPR Return In The Wake Of Scandoval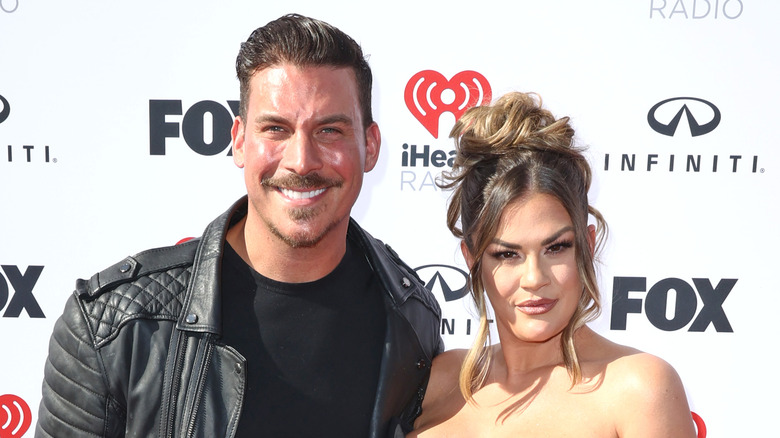 Joe Scarnici/Getty Images
The cast of Bravo's "Vanderpump Rules" — which focuses primarily on the employees, former employees, and business associates of L.A. restaurateur and former "Real Housewives of Beverly Hills" cast member Lisa Vanderpump — may be in for a shakeup. The news that Tom Sandoval had been carrying on an affair with co-star Raquel Leviss for months, behind the back of his longtime partner and co-star Ariana Madix — revealed just a few episodes into Season 10 of the show — has rocked the ensemble. 
At least one romantic relationship has been completely shattered, and several friendships severed as the cast — and most viewers for that matter — have turned on Sandoval and Leviss. It's gotten to the point where some former members of the "Vanderpump" cast are openly wondering whether anyone is left who would be willing to be seen and filmed alongside the duo. "I don't know who is going to film with them, that's the problem," former cast member Jax Taylor told E! News. "Is it possible? Anything is possible but I just don't know who would film with them."
Taylor and wife Brittany Cartwright, both of whom exited the show in 2020 after tweets resurfaced of him wrongfully accusing fellow cast member Faith Stowers of grand theft auto and going AWOL from military service, also said that they would be open to returning to the "Vanderpump" fold, perhaps for Season 11.
Brittany and Jax mull return -- but will Bravo have them?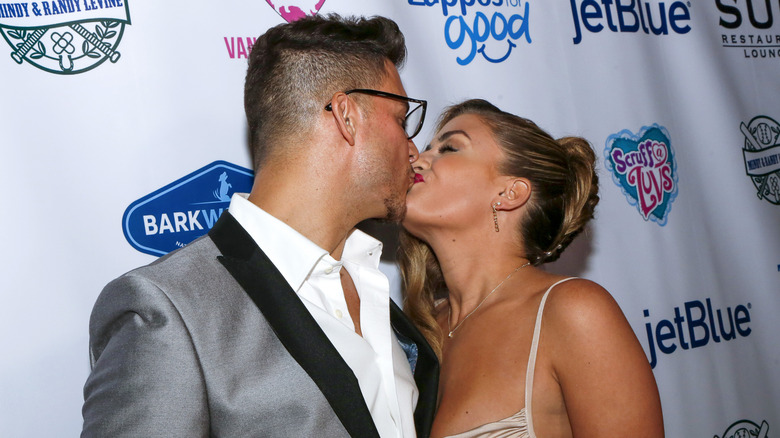 Aude Guerrucci/Getty Images
Jax Taylor is no stranger to filming alongside people who hate him. Much of his time on "Vanderpump Rules" saw him needlessly stirring discord with fellow cast members, most infamously getting in Tom Sandoval's face and demanding that the latter show him some deference as "the number one guy in the group." He was also, as longtime fans will no doubt remember, not exactly the best boyfriend to Stassi Schroeder (Schroeder also left "Vanderpump," along with husband Beau Clark, at the same time as Brittany Cartwright and Taylor). 
Cartwright and Taylor's return to "Vanderpump" is, therefore, not particularly likely, even if he is correct that the Scandoval is essentially a prelude to Sandoval's and Raquel Leviss' departure from the series. That being said, the couple were present at the Mexico wedding of cast members Scheana Shay and Brock Davies, albeit declining to be filmed. "If there is another wedding — which could be, who knows — yes we will be back," Taylor told E! News. 
Still, it's not like Cartwright and Taylor would be left idly twiddling their thumbs if such an invitation isn't forthcoming from Bravo. The two recently launched their podcast "When Reality Hits with Jax and Brittany," in which the two discuss marriage, parenthood, and the experiences of reality television, while also chatting with guests. "We're super excited," Brittany told E! News. "[It's] a lot to live up to. It's going to be amazing."