Who Played Stone Cates On General Hospital?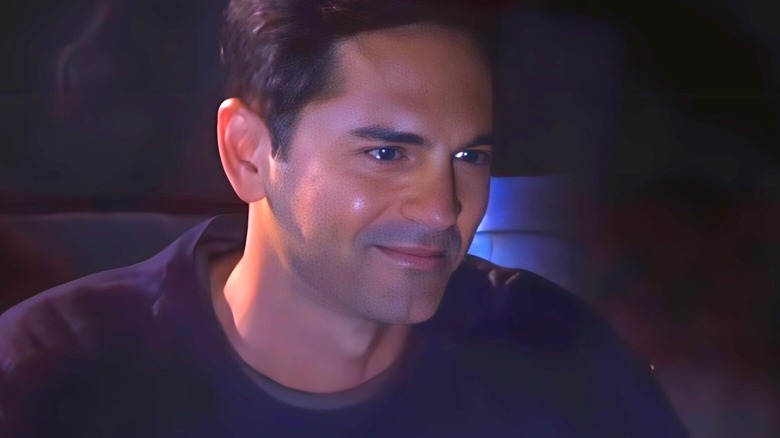 ABC
Drop the name of the iconic, seemingly immortal soap "General Hospital" to any faithful fan and it will most likely summon up a soft-focused image of super-couple Luke (Anthony Geary) and Laura (Genie Francis), or at least an image of their wild and epic wedding. But among all the memorable characters who made their way onto the soap, Stone Cates is also a name that long-time "General Hospital" aficionados are no doubt familiar with.
Actor Michael Sutton plays Cates, a character at the center of the timely storyline of a man who falls victim to the AIDS epidemic, with the plot eventually rising to its final, tragic conclusion when Cates succumbs to the illness. Appearing on the show from 1993 through 2021, it turns out Sutton gave up the daytime TV spotlight to make his mark in, among other pursuits, the California luxury real estate industry. The climax of his run on "General Hospital" was also the end of his time as an actor. At that point, it seems he simply felt he'd made his ultimate effort as far as an on-camera career was concerned. As he told Soaps In Depth in 2021, "Eventually, I stopped acting because I felt like I did the role of a lifetime, even if it was on a soap opera," Sutton said. "And I say 'only a soap opera' [but] it was the best medium to do that story."
Michael Sutton also appeared in several other film and TV roles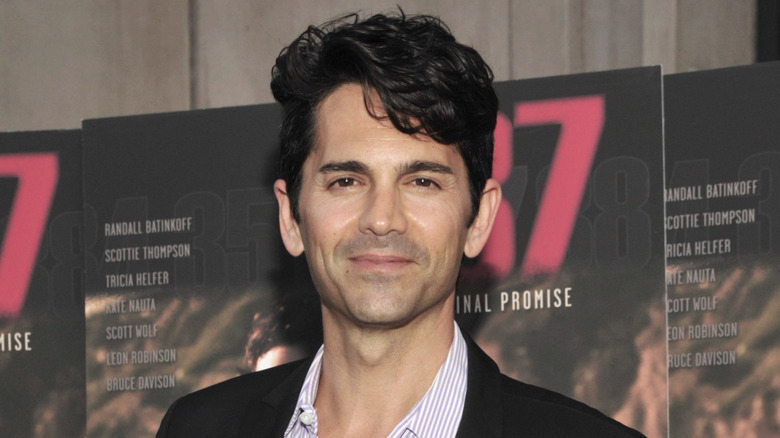 John M. Heller/Getty Images
In addition to portraying Stone Cates in a total of 13 "General Hospital" episodes, Michael Sutton can also be spotted in a variety of other roles, both large and small, from the same time period he was acting on the soap. In 1995, one of those minor parts is the role of Man in Box in the popular TV series "Touched by an Angel." Beginning in 1997, Sutton made the jump to feature films, playing Steve in "Inventing the Abbotts." He continued to land film roles during the next few years, appearing in such big-screen productions as "Wanted," "Error in Judgment," "American Intellectuals," and "Dark Nova." In 2000, Sutton returned to television to play Radu in the TV movie "Dark Prince: The True Story of Dracula," and in 2002 he portrayed Ben in the TV movie "Against All Evidence."
But, as Sutton explained in the interview noted above, it's his run as the ill-fated Stone Cates on "General Hospital" that most affected him. "We were living the characters," he said about Cates' deeply emotional struggle with AIDS. "If you were human, we were touching your soul. Whatever God particle we have in us, we were tapping into that. It was raw, it was genuine, it was real."