Designated Survivor Season 4: Why Kiefer Sutherland Says It Won't Happen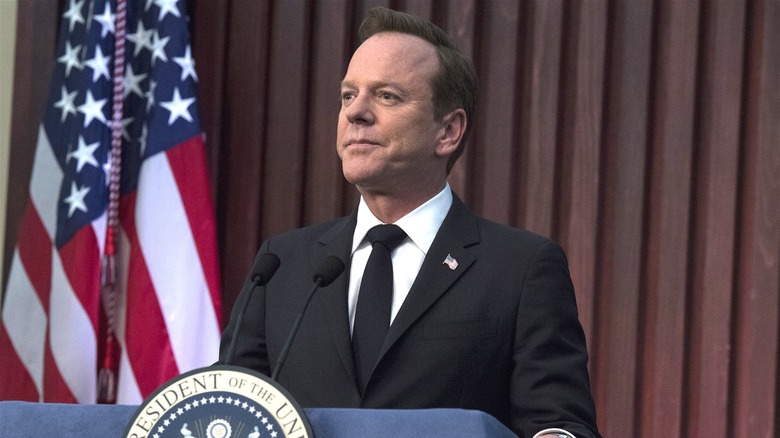 ABC
Fans of "Designated Survivor" already saw the show rescued from cancellation at ABC for a third season on Netflix, and some of them are holding out for a Season 4. Unfortunately, series star Kiefer Sutherland has put the kibosh on any notion of a return engagement for the political drama.
In an interview with Simon Mayo on Scala Radio (via Radio Times), Sutherland was asked about the possibility of "Designated Survivor" Season 4. His answer didn't leave much room for hope. "I don't think Series 4 is going to happen," he said, and his reasoning has to do with the way the show moved from network TV to streaming. "We had an amazing experience with Netflix, and a kind of freedom that was wonderful — but the reality is, because the contracts were so complicated and different from network television to Netflix etc, they didn't book a lot of the actors that were on the show, and they took other jobs, and I don't blame them for a second for that."
Sutherland, of course, also has a new project going on — the show "Rabbit Hole" on Paramount — so it appears that he could also be considered among those "Designated Survivor" cast members who have taken other jobs.
Sutherland says Designated Survivor Season 4 would be 'very complicated and difficult'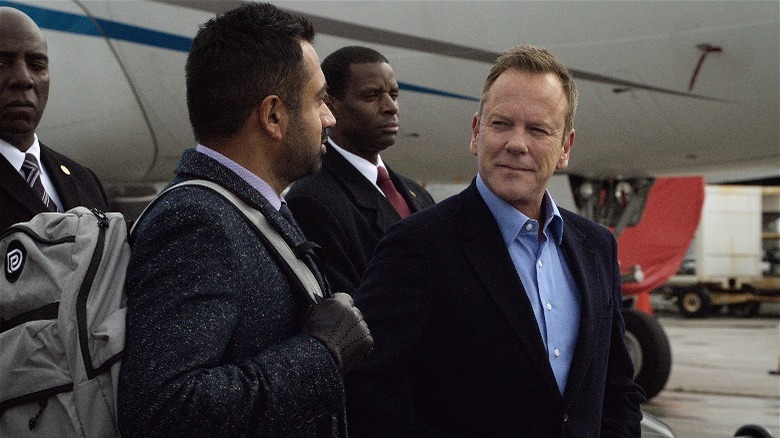 Netflix
Kiefer Sutherland might not be returning to his position of "Designated Survivor" any time soon, but he did profess an enjoyment of his time on the show. "I think doing a Season 4 would be very complicated and difficult, and the truth is, I loved making that show," Sutherland said on Scala Radio.
That said, there does seem to have been an itch for the actor that working on the show wasn't able to scratch: "I also miss aspects of what I enjoyed about '24,' which was something that was really visceral and physical, and so I think it's time for us all to go and find something new to do."
Whether that could be a tease for Sutherland to return to his signature role of CTU agent Jack Bauer on "24" is a subject for another time. Because for now, "Designated Survivor" fans are grieving the fact that the show appears to be finished for good, according to no less an authoritative source than its own star.