Designated Survivor, Quantico Canceled At ABC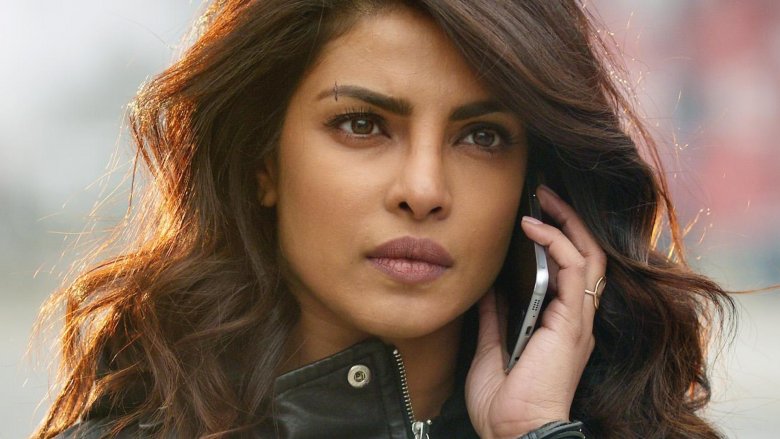 ABC is pulling the plug on two of its drama series. According to Variety, the network has canceled Priyanka Chopra's Quantico after three seasons and Kiefer Sutherland's Designated Survivor after two seasons.
Quantico began following a group of FBI recruits but over time turned into a timely and twisty action-filled soap. It averaged 4.3 million viewers and a 1.24 rating in the key 18 to 49 demo during its first season and held steady for its second season, but was given a shortened renewal order along with a new showrunner for its third. The show has only aired three episodes of its third season thus far and is averaging 2.3 million viewers and a 0.5 rating in the demo.
Jake McLaughlin, Johanna Braddy, Russell Tovey, Alan Powell, Marlee Matlin, and Blair Underwood also starred in Quantico, which was created by Joshua Safran and later taken over by Michael Seitzman in its third season. The show, which comes from ABC Studios and producer Mark Gordon, currently airs on Thursdays at 10 p.m. on ABC.
Designated Survivor, meanwhile, featured Sutherland as Thomas Kirkman, a low level U.S. Cabinet member who is shocked when an explosion kills everyone in the line of succession, making him the de facto president of the United States. The show also saw multiple showrunner change-ups throughout its run, which began strong but saw a decline in ratings. The second season, which will wrap up on May 16, averaged 3.98 million total viewers and a 0.72 in the key 18 to 49 demo.
Paulo Costanzo, Adan Canto, Italia Ricci, LaMonica Garrett, Zoe McLellan, Ben Lawson, Kal Penn, and Maggie Q also starred in Designated Survivor, which was supported by some high-powered producing talent, including David Guggenheim, Mark Gordon, Simon Kinberg, Nick Pepper, Jeff Melvoin, Suzan Bymel, Aditya Sood, Keith Eisner, and Sutherland. The series came from The Mark Gordon Company and ABC Studios.
ABC has lost a few long-running dramas this year, with both Scandal and Once Upon a Time signing off. They also chose to end their single-camera comedy series The Middle and handed down cancelations to the freshman comedy The Mayor, the Paula Patton drama Somewhere Between, and the Kyra Sedgwick drama Ten Days in the Valley.
ABC has renewed the medical dramas Grey's Anatomy and The Good Doctor. Their renewed comedy series include Modern Family, The Goldbergs, Speechless, Splitting Up Together, and Roseanne. Still waiting to hear on their fates are Marvel's Agents of S.H.I.E.L.D., How to Get Away With Murder, The Crossing, Deception, For the People, Kevin (Probably) Saves the World, Inhumans, and Station 19 on the drama side and Alex, Inc., Fresh Off the Boat, Black-Ish, American Housewife on the comedy side. (via The Hollywood Reporter)