Who Plays Sabine Wren In Disney+'s Ahsoka?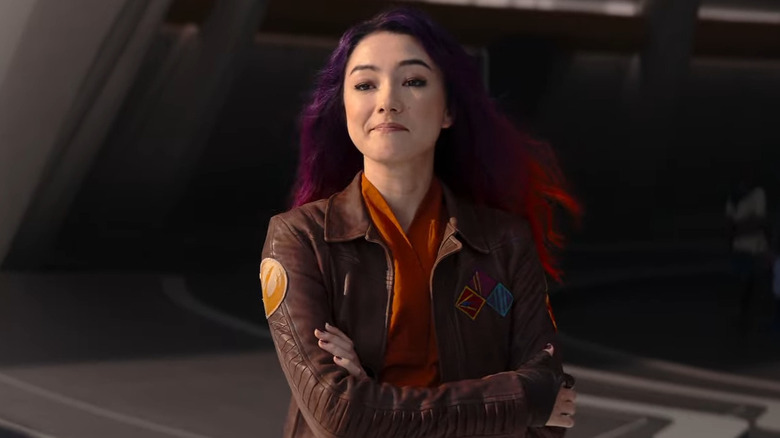 Disney/Lucasfilm
Fan anticipation for the upcoming live-action "Star Wars" streaming series "Ahsoka" on Disney+ is at a fever pitch thanks to the recently released teaser for the series, with a glimpse of the show's live-action Admiral Thrawn. Another source of excitement: the live-action debut of fan-favorite "Star Wars Rebels" character Sabine Wren.
Mandalorian warrior and weapons expert Wren is played on the upcoming series by Natasha Liu Bordizzo, a young Australian actress with several previous credits of interest to her name. Bordizzo might be described as a "Netflix star," having made her screen debut in 2016's "Crouching Tiger, Hidden Dragon: Sword of Destiny," going on to appear in "The Society" on the platform in 2019. Most recently, she appeared with Jamie Foxx in the vampire horror action comedy "Day Shift."
But not all of her credits are Netflix-adjacent. She's had roles in the 2017 Hugh Jackman musical "The Greatest Showman" and "Detective Chinatown 2," an extremely popular and high-grossing blockbuster in China.
Natasha Liu Bordizzo will bring Sabine Wren from animation to flesh-and-blood this summer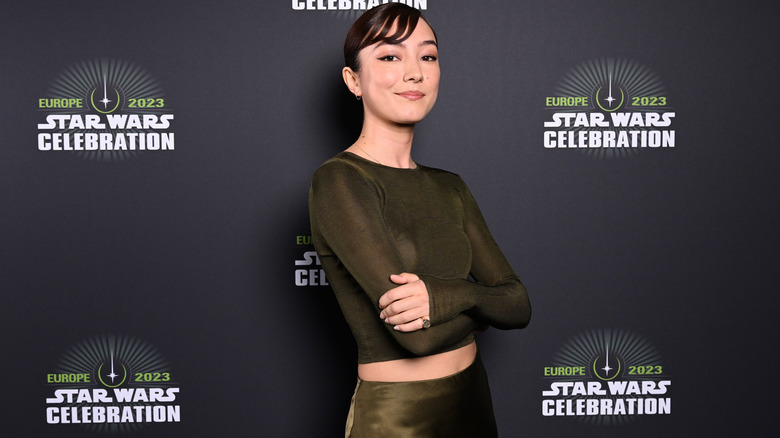 Jeff Spicer/Getty Images
Sabine Wren, as played by Natasha Liu Bordizzo, is set to be one of the main protagonists of "Ahsoka," along with Rosario Dawson as the titular Jedi-turned-rebel and Eman Esfandi's Ezra Bridger.
Bordizzo is making her "Star Wars" debut as a fan of the franchise, particularly of "Star Wars Rebels." Last year, she told The Hollywood Reporter that the show served as a guideline for her performance in a way she had not previously enjoyed as an actor. "It's almost like a memory book; that's what I feel 'Rebels' is for me," she said. "It's just this kind of free prep that I never even had to do as an actor because it's all been done for me. My character's memory is already recorded. So they encouraged [me to watch it], but obviously, I did watch it because how could I not?"
Now, fans only have a bit longer to wait to see how Bordizzo and the rest of the cast of "Ahsoka" do in translating its characters from animation to live-action, since the show is set to make its Disney+ debut in August of this year.