New Star Wars Timeline Announced, Will Include The Dawn Of The Jedi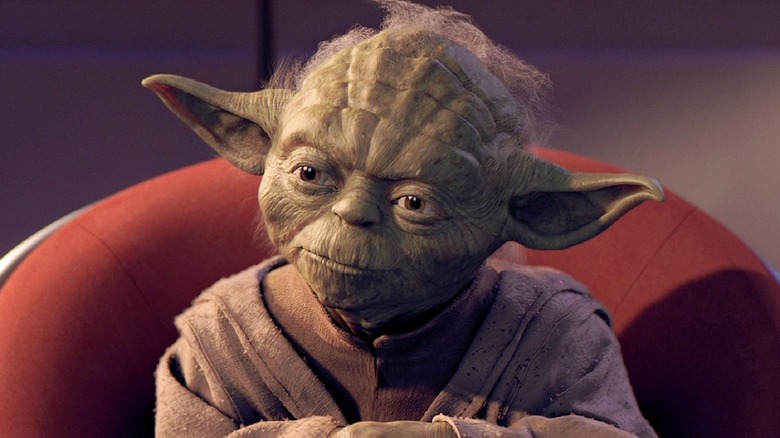 Lucasfilm/Disney
The "Star Wars" cinematic universe is a neverending juggernaut in many ways, but the films have taken a backseat following the sequel trilogy as Disney has been primarily focused on spinoff shows for Disney+. However, Lucasfilm and the House of Mouse have big plans for the galaxy far, far away on the big screen moving forward.
Kathleen Kennedy was present for the "Star Wars" Celebration festivities in London, England on Friday, and she came bearing gifts. The president of Lucasfilm revealed that there are three new "Star Wars" movies in the works, including "Dawn of the Jedi," which will be directed by James Mangold. This one will take place before the Old Republic timeline and explore a pinnacle time in the galaxy's history.
Elsewhere, Daisy Ridley will return to the franchise and reprise the role of Rey in a brand-new movie, and Dave Filoni will helm a film that takes place during the New Republic era.
The new Star Wars movies will cover a lot of history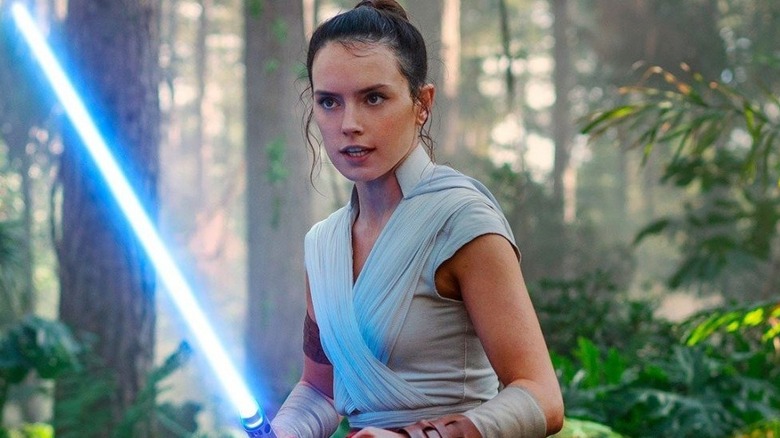 Lucasfilm/Disney
Little is known about the new projects at the time of this writing, but they will chronicle over 5000 years' worth of history in the galaxy far, far away. As previously mentioned, "Dawn of the Galaxy" will go back to the beginning. Meanwhile, Dave Filoni's project will be an event movie that wraps up the interconnected events depicted on "The Mandalorian," "The Book of Boba Fett," "Ahsoka," and other Disney+ series.
Elsewhere, Rey's movie will be helmed by Sharmeen Obaid-Chinoy, and the story will follow the Jedi Master as she sets out to rebuild the Jedi Order. This one takes place 15 years after the events of "Star Wars: Episode IX — The Rise of Skywalker" and will presumably introduce a new generation of heroes who'll play a part in the saga for years to come. Furthermore, the script will be penned by "Peaky Blinders" creator Steven Knight, who joined the "Star Wars" franchise after Damon Lindelof and Justin Brett-Gibson exited the project earlier this year.
The future of the "Star Wars" franchise looks very exciting indeed, and this weekend's event in London is bound to reveal more surprises.