Grey's Anatomy Fans Think Adele Deserved Much Better Than What She Got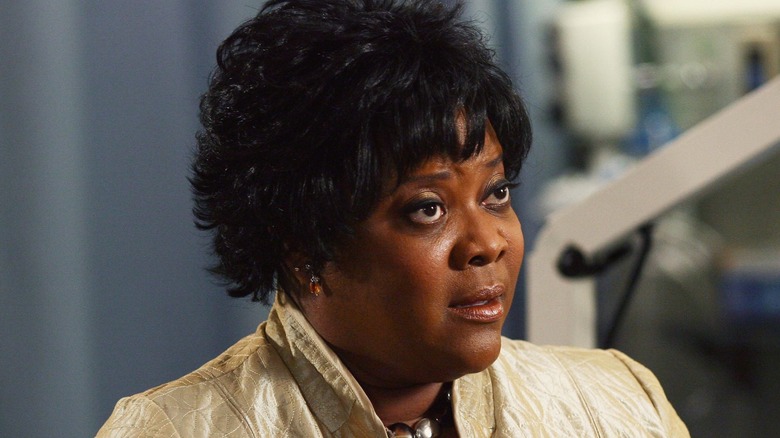 ABC
Lots of characters on "Grey's Anatomy" suffer awful fates. Some die in plane crashes, and some die when a madman brings a gun to the hospital. Some die when they get electrocuted in the basement of the hospital during a storm, some get hit by buses... well, you get it. Unfortunately for the great loves of Richard Webber's (James Pickens) life — Ellis Grey (Kate Burton) and Adele Webber (Loretta Devine) — they're both diagnosed with Alzheimer's, and he loses both of them to the disease.
Ellis, who passes away in Season 3, is a revered figure throughout the show, giving Meredith (Ellen Pompeo) a ton to live up to. Adele, on the flip side, often gets the short end of the stick, as fans have noticed — Richard has an affair with Ellis during his marriage to Adele, and worse still, she knows all about it even though he believes she's in the dark. Then, when she's diagnosed with Alzheimer's, his treatment of Adele is totally inconsistent, and fans have noticed.
Redditor u/eli454, the original poster on a thread titled "Adele deserved better," kept it brief and to the point, following it with, "That's it." U/Full-Surround agreed: "Absolutely," they wrote. "She was such a sweet woman but always did her best to hold Richard accountable. All she wanted was a family, and she deserved that goodness in her life ... I miss her!"
Adele Webber might be the saddest character on Grey's Anatomy (which is saying something)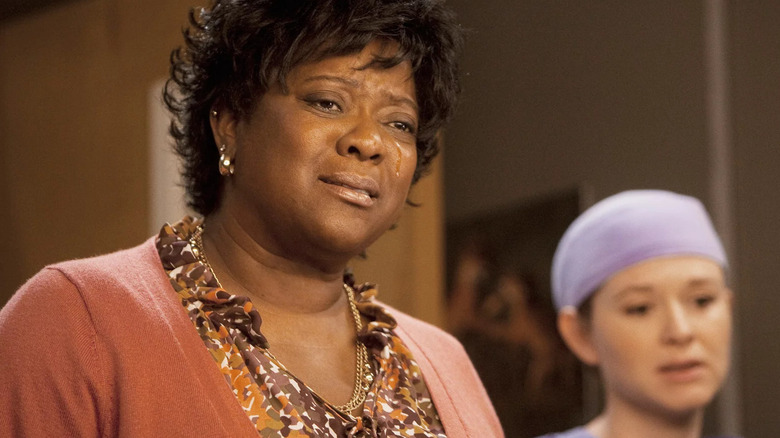 ABC
On a different thread also titled "Adele deserved better," a deleted account made a strong argument against Richard and for Adele. "Richard was such a horrible husband to Adele," the poster wrote, before continuing, pointing out that Richard wanted Meredith to manipulate the hospital's Alzheimer's trial to help Adele only to suspend Meredith, and that he got angry when Adele lost her memory and fell in love with a fellow Alzheimer's patient.
U/randombubble8727 agreed, pointing out more of Richard's bad husband behavior: "Something that annoyed me was that he literally visited Ellis more than his own wife when she was in the nursing home," they wrote. "He was always there when Meredith went to visit her mom and brought snacks and sat and talked with her and reminisced. With his actual wife he was rarely there."
On u/u/Euphoric-Purpose-162's thread "Thoughts on Adele," the poster laid out a wildly comprehensive list of arguments for why Adele's story is "honestly one of the saddest of all of Grey's," and they're not wrong. In the end, Adele completely loses her memories of Richard and her life and dies despite her husband's attempt to save her. It's undeniable that Richard did love Adele, but he didn't often treat her right... and neither did the show.
"Grey's Anatomy" is streaming on Netflix now, and the 19th season is currently airing on Thursdays on ABC.