Perry Mason's Jen Tullock Explores Why Playing Anita Means So Much To Her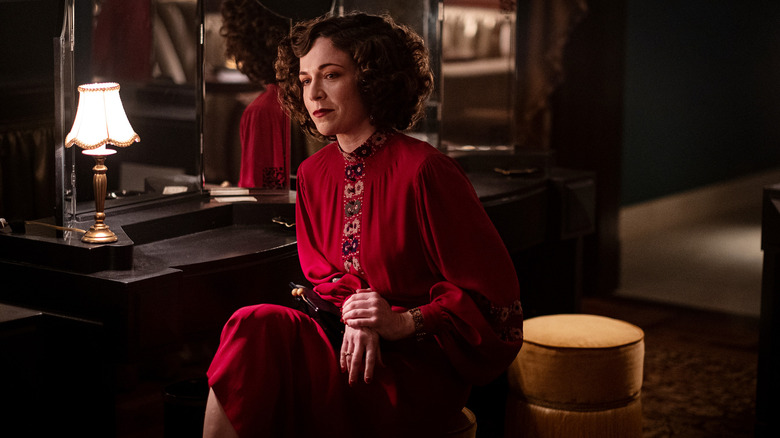 Merrick Morton/HBO
HBO's "Perry Mason" reboot burst onto the scene in 2020, taking audiences back to the origins of the world-famous lawyer. Not only is the series a fantastic period drama with an incredibly familiar cast, but it also does an impressive job of pushing forward representation, regardless of its setting. Season 2 introduces an LGBT-focused story, bringing more depth to Della's (Juliet Rylance) and Anita's (Jen Tullock) relationship.
"I haven't gotten to play many queer characters as a gay person, so that was personally special," Tullock said during an interview with The Daily Beast. However, that isn't the only meaningful personal connection the "Severance" actress has with "Perry Mason." Growing up, she watched the original "Perry Mason" and movies of the '30s with her grandparents. So, arriving on the Warner Bros. set, seeing the entire cast in hair and makeup, which brought the era to life, was "the most tangible version of childhood dreams coming true."
Perry Mason showcases LGBT love during a problematic era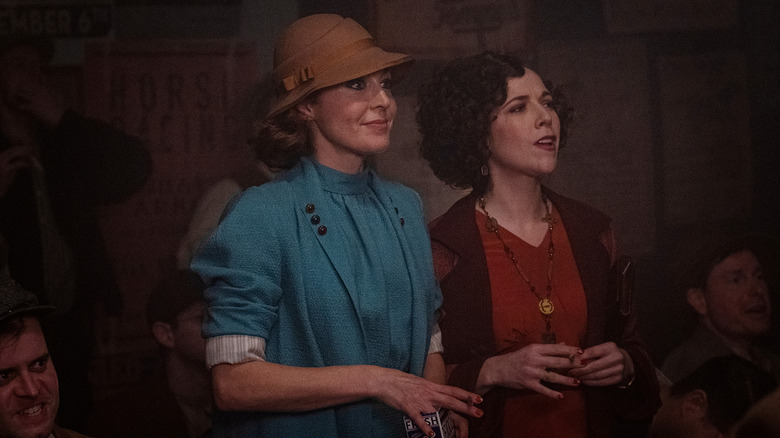 Merrick Morton/HBO
We're sure no one expected to see an LGBT romance blossom in the 1930s setting of "Perry Mason," but that's exactly what HBO gave audiences, telling an everlasting story of acceptance in the process. Jen Tullock, who plays one half of the Anita-Della relationship, couldn't be happier to showcase that kind of love during a period when society refused to accept people like her.
"I hope [this] is a reminder of how far we've come but also how far we still have to go in making sure that any person under the queer banner is able to live loudly and safely," Tullock told The Daily Beast, expressing her gratefulness for those that paved the way for someone like her to personify this story on "Perry Mason."
Interestingly, the HBO series loosely based Tullock's Anita on real-life novelist Anita Loos. The actress called the famed writer a "total badass," revealing she read her memoir to prepare for the role. Unlike Tullock's Anita, Loos wasn't gay, but after reading "A Girl Like I," Tullock admits, "I wouldn't be surprised if she had some lady lovers on the side — she gave me kind of a queer vibe." It's safe to say that Loos would probably welcome Tullock's loose interpretation of her, which the actress called an "amalgamation of queer women in 1933."