Chicago Fire Season 11 Premiere Reveals Brettsey's Fate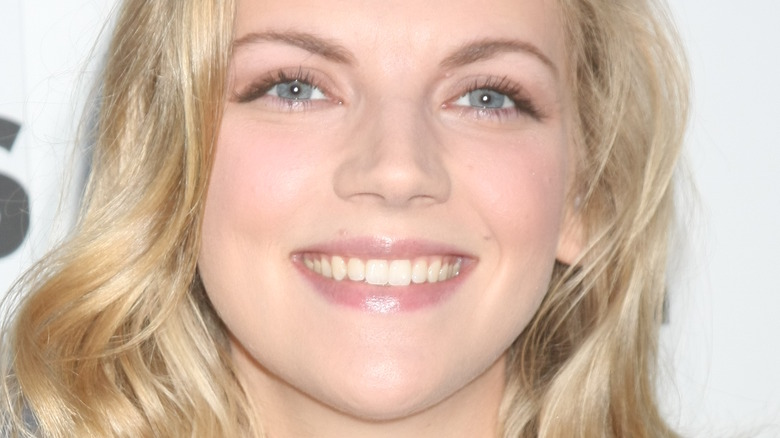 Kathy Hutchins/Shutterstock
The new season of the One Chicago franchise's first responder drama "Chicago Fire" ignites its premiere episode with blazing rescue action — and a major surprise about one of the show's most-ardently-shipped romantic duos, the long-suffering Brettsey. After a brief visit with husband and former Firehouse 51 captain Matt Casey (Jesse Spencer) in Oregon, Sylvie Brett (Kara Killmer) is back in Chicago and concerned that she hasn't heard from her hubby in a while — a long while. Concern for the pair only escalates as Sylvie confides her fears to fellow paramedic Violet Mikami (Hanako Greensmith). And, of course, the fact that Spencer officially left the series after its 200th episode merely compounds fan apprehension about Brettsey's future.
But in addition to Brettsey-induced-anxiety, fans have also been fretting about another core couple on the show: Stellaride. Ending last season's finale episode with a sketchy character lurking outside their supposed honeymoon hideaway cabin, freshly married Stella Kidd (Miranda Rae Mayo) and Kelly Severide (Taylor Kinney) spend the first minutes of the Season 11 debut running for their lives from armed assailants. And while they escape unscathed, suffice it to say that the cloud hanging over Sylvie and Matt's future remains a central focus as the episode progresses. With this narrative foreshadowing in place, what does the Season 11 premiere of "Chicago Fire" eventually reveal to Chi-Hard Brettsey shippers perched on the edge of their seats?
It looks like the end for Chicago Fire's Brettsey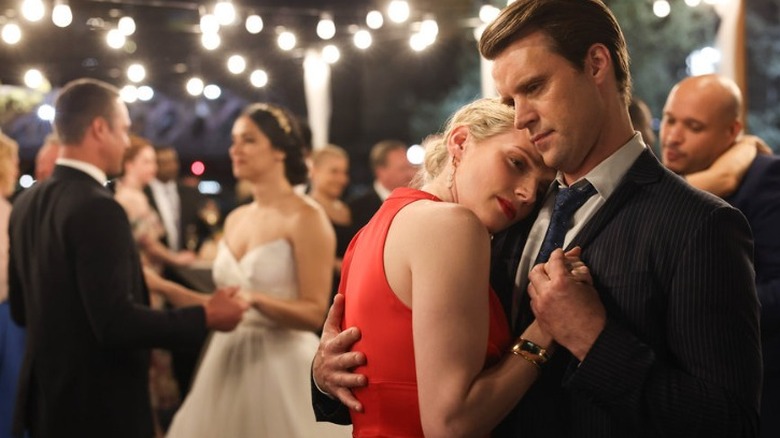 Adrian S. Burrows Sr./NBC
With Casey off fighting fires in Portland and Sylvie committed to her paramedicine program in Chicago, the couple's marriage is already showing signs of stress. In the final episode of Season 10, for instance, their slow dance together at the Stellaride wedding includes an ominous exchange about the real and metaphorical distance between them. Addressing the perils their relationship faces, co-showrunner Andrea Newman told Entertainment Weekly, "I mean, obviously it's a struggle. It's a long-distance relationship, and decisions need to be made."
Then, in the final moments of the new episode, a phone conversation between Matt and Sylvie signals the Brettsey fire has been extinguished once and for all as Sylvie seems to break it off conclusively. But, in typical "One Chicago" style when it comes to keeping fans watching and wondering, there's a teaser that, well, no, possibly this romance hasn't flatlined, as a tearful Sylvie tells Casey, "Maybe, someday."
As for the fate of Brett-minus-Casey on the show, Newman explained to TV Line that the character has shown more and more independence over time and that "In the past, we've seen her make a lot of concessions in her life for the men in her life, but she's at the crossroads now where she's focused more on what her decisions are."