Shameless Fans Champion This Underrated Trio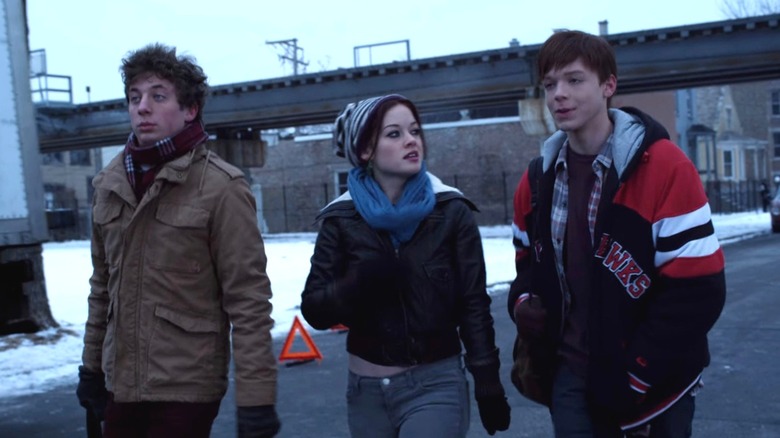 Showtime
"Shameless" may focus on the Gallagher family, though the show's crowded ensemble cast allows different characters to interact depending on the situation at hand. For the first several seasons, Frank Gallagher typically uses Debbie (Emma Kenney) and Carl (Ethan Cutkosky) to execute his schemes, though Liam (Christian Isaiah) starts to fulfill that role as he gets older. Relationships come and go, and not everyone is as stable as Kevin (Steve Howey) and Veronica (Shanola Hampton), a couple that "Shameless" fans agree carried the show. While certain dynamics get plenty of attention, like the bad blood between Frank and Fiona (Emmy Rossum), viewers have expressed a particular fondness for the friendship between Lip (Jeremy Allen White), Ian (Cameron Monaghan), and Mandy Milkovich (Emma Greenwell).
Mandy, who was played by Jane Levy in Season 1 before the role was taken over by Greenwell for the duration of the series, quickly becomes one of Ian's closest friends after realizing that he can trust her with the truth about his sexuality. For a while, Ian, Mandy, and Lip are practically inseparable, and viewers enjoy the light-hearted nature of their friendship. "Best trio in shameless," said Reddit user u/Basic-white-american in a thread discussing the characters. For some, their short-lived friendship was a highlight of the show. "Ohmygod they're so iconic fr," commented Reddit user u/rriceisnice.
Unfortunately, different plot lines drive these characters apart, but fans would have loved to see more from this underrated trio.
Shameless fans think Lip, Ian, and Mandy deserved more screen time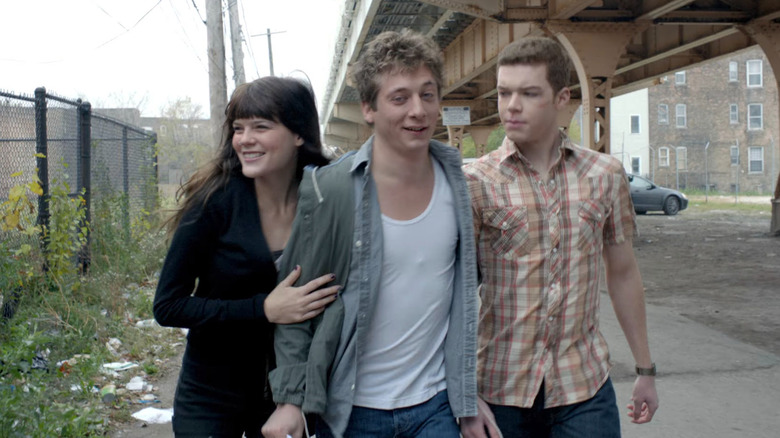 Showtime
Although Lip and Ian grow to become two of the most level-headed Gallagher siblings, each of them certainly have their flaws. Although Lip, Mandy, and Ian stay close for a while, life eventually gets in the way of their dynamic. While Mandy is posing as Ian's girlfriend at school, he secretly starts seeing her brother, Mickey (Noel Fisher), a relationship that quickly gets out of hand. Lip and Mandy later start dating, though their relationship turns sour after she runs over his ex-girlfriend with a car. This trio doesn't last long before their lives lead them in different directions, but fans still wish they had more screen time.
"I kinda wish we saw more of them," said Reddit user u/Financial-Ad-2579. "Shameless" is known for chaotic storylines and even more chaotic characters, so it makes sense that Ian, Mandy, and Lip grew apart. "Then things got too complicated between Lip and Mandy while Ian started hanging out with Mickey more and the group [stopped] existing," lamented Reddit user u/Training-Pickle-6725. Overall, viewers wish the show would have explored the trio's friendship before their storylines completely diverged. "If only they lasted longer... Everything got so complicated between them all," Reddit user u/More_Equal_3682.
Even though Mandy isn't a main character in later seasons, her character is instrumental to Ian's evolution. Without Mandy, Ian might not have fallen in love with his future husband.