Succession S4 Leaves Kieran Culkin Wanting More For Roman (But It's A Good Thing)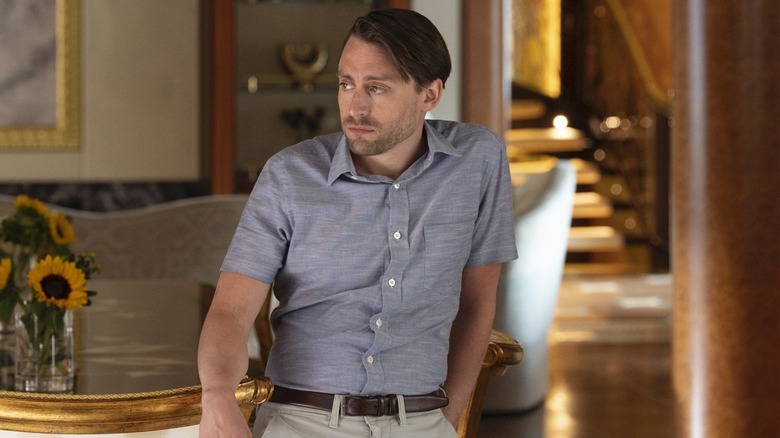 Graeme Hunter/HBO
HBO's "Succession" series thrives on its multifaceted characters' unique, compelling, and ambiguous nature. Each member of the Roy family has a dynamic that revolves around the antihero patriarch Logan Roy (Brian Cox). This typically involves sabotage and the father against the adult children. But for many viewers, the youngest Roy child, Roman (Kieran Culkin), is sensible beyond what his brothers and sister display.
Now in its fourth and final season, Culkin recently sat down with Sean Evans on YouTube's "Hot Ones," revealing that he wished to keep that same energy with Roman in only a handful of seasons. When asked by Evans how it felt leaving the youngest Roy offspring behind, the actor answered that he hadn't had much time to process the farewell, but departing with Roman early was beneficial for him to avoid fatigue with the role.
Although he certainly wants more for his character, here is why Culkin feels less is more when it comes to his Emmy-nominated part.
Culkin says not exploring more of Roman is better than repeating older storylines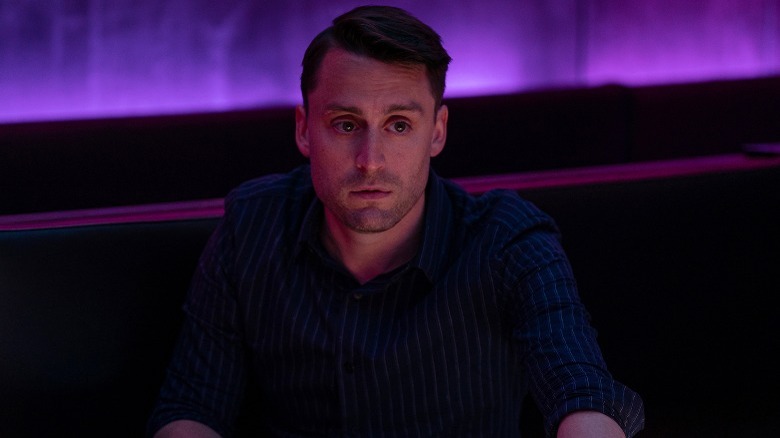 Macall B. Polay/HBO
When assessing Roy family power rankings in the fourth Season of "Succession," Roman Roy still maintains the same level of moral ambiguity as his older brother Kendall (Jeremy Strong) and sister Shiv (Sarah Snook). Conversely, he also exercises caution and restraint, much like his half-brother Connor (Alan Ruck). Deep down, he still wants his father's approval, which cuts through his dishonest behavior to reveal his unresolved issues from his childhood.
Roman's constant shift in personality and opportunism is precisely where Kieran Culkin wishes to leave him. After expressing sadness over finishing shooting the last season, he told Sean Evans, "I feel like I really know this guy, and it's so much fun to play him. At the same time, I didn't want to do it forever. I didn't want to get to a place where I was bored with it."
He continued by expressing how there is so much more left for Roman to uncover, which removes the possibility of repeating older storylines. Although it remains unclear exactly where the youngest Roy will end up before the final episode airs, closing the book on this complicated character ends invigoratingly without jumping the shark.
The concluding season of "Succession" currently airs on HBO Sundays at 9 p.m. ET.