Gilmore Girls' Michel Was Originally Going To Be A Much Older Character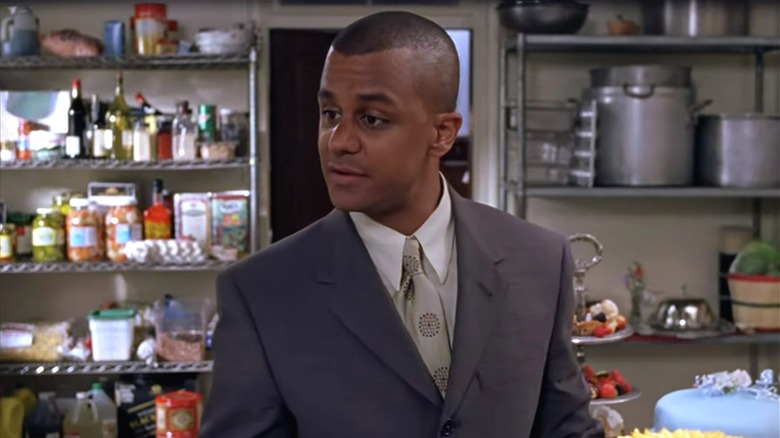 The WB
The fictional town of Stars Hollow on "Gilmore Girls" might be small, but it's somehow home to an enormous, varied group of quirky, fast-talking folks. This fun ensemble includes Michel Gerard (Yanic Truesdale), the haughty French concierge who works alongside Lorelai Gilmore (Lauren Graham), and Sookie St. James (Melissa McCarthy) at the Independence Inn. The three end up becoming close friends, despite Michel's consistently bad attitude, and when Lorelai and Sookie manage to open their own inn, the Dragonfly, Michel joins them there, working as the concierge once again.
What you might not know, though, is that according to Truesdale, the character description of Michel was originally very different. Truesdale was 30 years old when "Gilmore Girls" began, which didn't exactly gel with what the producers initially wanted. "The description for Michel originally, I think they were looking for someone much older," Truesdale told TODAY, while reflecting on the character's best moments. "I want to say, 60? And then they didn't find, apparently, what they were looking for."
Yanic Truesdale wasn't sure he got the job on Gilmore Girls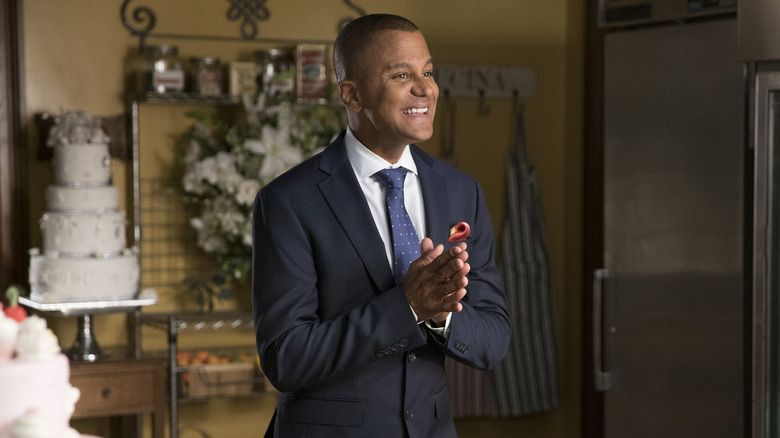 Saeed Adyani/Netflix
Despite Michel being envisioned as a significantly older character, Truesdale said that a friend of a friend still encouraged him to audition for the part, which led to his first audition in Los Angeles.
"And when I read it, it felt very much — it was something I could do well, but after the audition, I didn't hear anything for two weeks, and I was like, 'Alright, I guess I was wrong,'" Truesdale told TODAY. "So I called the person who booked the appointment, and he called and he said, 'Oh no... We loved him, he's gonna come back and have an audition, a callback.' But yeah, I made [Michel] what was my vision... A French person coming to America."
Truesdale stuck around for the entire run of "Gilmore Girls." After "Gilmore Girls" ended, Truesdale also popped up on shows like "Curb Your Enthusiasm" and "God's Favorite Idiot," the latter of which featured his former co-star, Melissa McCarthy. Truesdale ultimately returned for the 2016 Netflix revival, "Gilmore Girls: A Year in the Life." In that installment, Michel is considering leaving the wildly successful Dragonfly, forcing Lorelai to find a new concierge when he reveals that he and his husband are trying to start a family, and he wants bigger opportunities beyond Stars Hollow.
"Gilmore Girls" and "Gilmore Girls: A Year in the Life" are both streaming on Netflix now.