Chicago PD S10 Episode 18 Has Fans Worried About Ruzek's Fate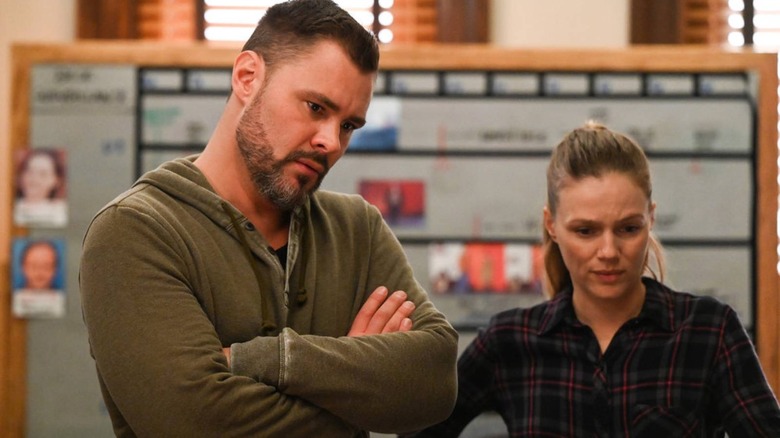 Lori Allen/NBC
When a show has been on the air for 10 seasons, fans know to expect certain things when all the stars begin to align. It would appear some fans are connecting some dots following the release of "Chicago P.D." Season 10, Episode 18, "You Only Die Twice."
By all accounts, everything seems to be going well, at least for Ruzek (Patrick John Flueger). He's had his ups and downs since he was introduced in the first season, but everything seems to be on the up and up for him. He and Kim Burgess (Marina Squerciati) shared a passionate kiss in Episode 17, and in "You Only Die Twice," his personal life continues going well. While it's nice to see Ruzek get a bit of a reprieve, fans have recognized that when a character gets too happy, it usually means hardship is on the horizon. 
On a Reddit thread dissecting the most recent episode, u/tacoorpizza wrote, "I hope it doesn't happen, but I'm getting a bad feeling for Adam. His personal life is going well; Kim and he seemed to take a big step forward by last week, and then seeing how hurt he was to miss out on Makayla. I get worried when good things are going on for characters on this show. You know something is going to happen." Anything could happen, but some fans are definitely feeling anxiety as "Chicago P.D." approaches its Season 10 finale. 
Ruzek's getting a lot of development very quickly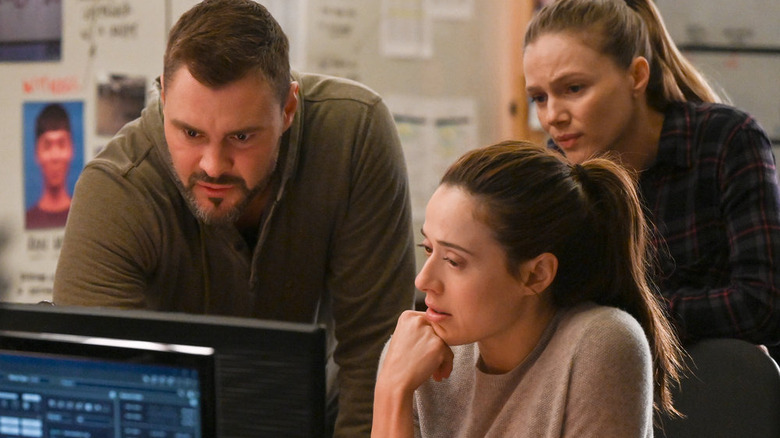 Lori Allen/NBC
Having a steamy makeout session with Burgess undoubtedly pleased Ruzek, and in Episode 18, Makayla, his adoptive daughter with Burgess, finally called him "Dad." It was a heartwarming moment, and one that Ruzek actor Patrick John Flueger likely saw coming, as he revealed to NBC earlier in 2023, "He's happy being her friend if nothing else. Obviously, he's going to step in and do dad mode when he can, but I think just being part of her life is what his goal was, not so much having a specific title."
However, with so much going right in a short span of time, fans are wondering if something tragic is going to happen to increase the drama factor. Twitter user @Ocelotl_Mx has a rather dark prediction, "I feel like they're going to kill Adam, so they give K more drama and if Hailey stays on the show, more hate for her because the haters will blame her. This because CPD has gone several seasons without killing off a major character." Ruzek's demise would certainly be a shock, seeing how he's a long-running cast member. @Burzek_DadAdam has similar trepidations, "How can you love an episode and hate it at the same time?!?!?! I loved the #Burzek but I hate Adam in danger."
Ruzek has gotten out of plenty of tricky situations over the years, but his time may be coming to an end. Fans will just have to keep watching "Chicago P.D." Season 10 to see what goes down.