Chicago PD Fans Are Thrilled To Finally Get That Steamy Burzek Moment In S10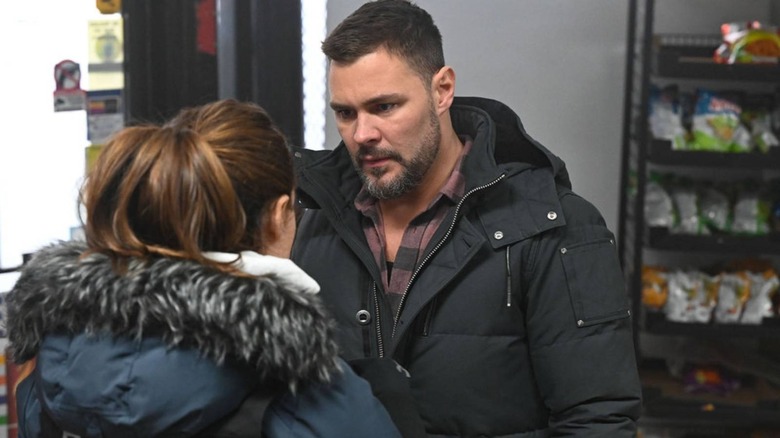 Lori Allen/NBC
Fans of the "One Chicago" franchise tune in just as much for the "will they won't they" romances as the crime-of-the-week format. When it comes to "Chicago P.D.," there have been numerous relationships start up and fall apart over the years, but for many, the spark between Officer Kim Burgess (Marina Squerciati) and Officer Adam Ruzek (Patrick John Flueger) can't be topped.
The two had obvious chemistry from the moment they met, which probably explains why they're friends in real life, going through a bit of an on-again-off-again situation. They'll kiss and make up and then break up, insisting it's what's best. However, fans still want to see them together, as evidenced by the reaction from Season 10, Episode 17, "Out of the Depths." The two shared a passionate kiss, resulting in them taking a trip to the bedroom, and fans were ecstatic to see it.
The reaction was palpable on Reddit on the episode discussion thread, with u/januarysdaughter writing, "KIM AND ADAM!!! YESSSSS!!!!!" Redditor u/Few_Position7650 also had strong feelings: "Kim and Adam have always been endgame for me, I hope it sticks this time!!!" And the joy carried over to Twitter.
The Burzek kiss was everything for fans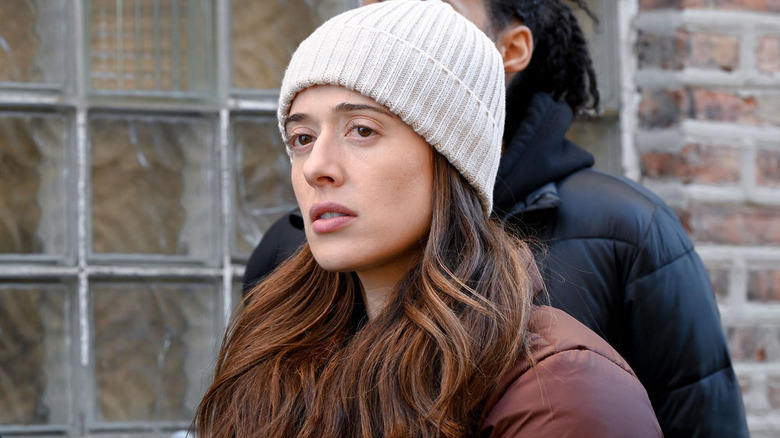 Lori Allen/NBC
"Chicago P.D." viewers seem pretty happy with the development of Burgess and Ruzek's relationship. After all, it wasn't just a peck on the lips; they got down in a big way, so naturally, fans are hoping their bond sticks this time. Twitter user @lexiesdaisy uploaded a clip of the big moment, writing, "BRB ILL BE HERE FOREVER IN MY #Burzek FEELS." Meanwhile, @mountcpd celebrated with everyone who's been rooting for Burzek the entire time: "BURZEK ARMY FINALLY WE WONNNNNNNN."
A good point was brought up by @thelovely_mj: "#Burzek fandom we need to give it up for the therapist because without her we wouldn't be here right now." Burgess has been in therapy for a while now, dealing with various pressures, including how her PTSD has impacted her work and her relationships. Her therapist actually suggested bringing Ruzek into a session, and while Burgess was hesitant to do so initially, she eventually relented. The two were able to open up to one another, resulting in the big kiss. 
There's still a lot of healing that needs to happen for both of their journeys. No doubt fans are hoping this wasn't just a fluke and that the pair can finally find happiness with one another.