The One Shang-Chi Actor That Destin Daniel Cretton Wants On American Born Chinese - Exclusive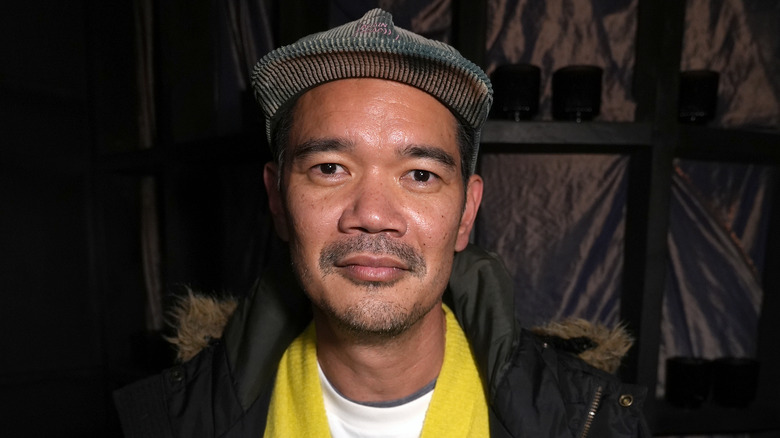 Suzi Pratt/Getty Images
Anyone who binge-watches a few (or a dozen) Disney films in a row can tell you the House of Mouse is loyal to its pool of actors, directors, and creatives. Familiar faces regularly pop up between Disney, Marvel Studios, and Lucasfilm, and you just can't beat the chemistry of reunions on multiple projects. 
As it turns out, fans of "Shang-Chi and the Legend of the Ten Rings" have something to look forward to when "American Born Chinese" debuts on Disney+. Not only did "Shang-Chi" writer Destin Daniel Cretton spend time on both projects in the director's chair, but actors like Michelle Yeoh, Stephanie Hsu, and Ronny Chieng all appear in both projects. While there's certainly some casting crossover between the MCU film and "American Born Chinese," there are plenty of deviations in both the cast and the plot. However, there's one "Shang-Chi" actor that Cretton hopes to see on the TV series at some point. 
Looper exclusively spoke to Destin Daniel Cretton and Daniel Wu (who plays the Monkey King) at New York Comic Con, where Cretton named the "Shang-Chi" actor he wants in potential future seasons of "American Born Chinese" and described what it was like reuniting with members of the "Shang-Chi" cast.
Reunited and it feels so good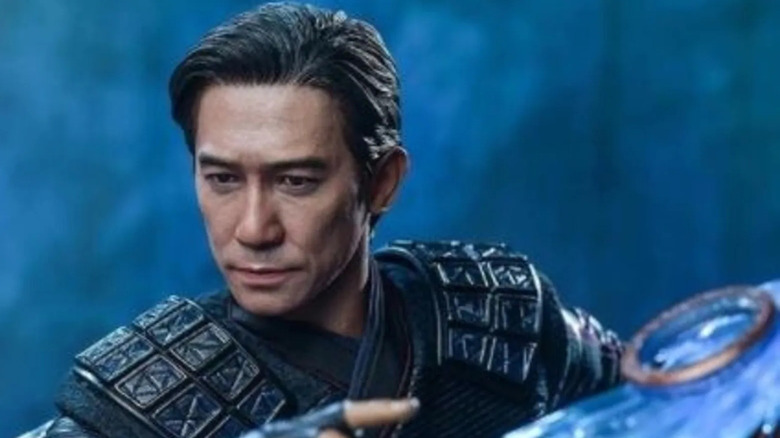 Disney/Marvel Studios
On which, if any, other "Shang-Chi" cast members Destin Daniel Cretton wants to see on "American Born Chinese," and which characters they'd nail, Daniel Wu joked, "We could put Monkey King in there. I know some monkeys."
Cretton said, "In terms of actors, I would work with Tony Leung any day of the week. I'm sure he'd come in at some point. Maybe [in] Season 2, we'll try to get Tony to play a god or something." Okay, Leung fans, make sure to tune in to the series so we can make Season 2 happen — and maybe a Leung cameo. 
The director had only lovely things to say about his reunion with the "Shang-Chi" cast on "American Born Chinese." "It was wonderful to reunite with some of the talent from 'Shang-Chi' but also to bring in new, amazing talent that I haven't been able to work with before," Cretton explained. "It was such a symbiotic [relationship]. Everybody clicked. It was such a cool experience to create with everybody."
Being an outsider: A tale as old as time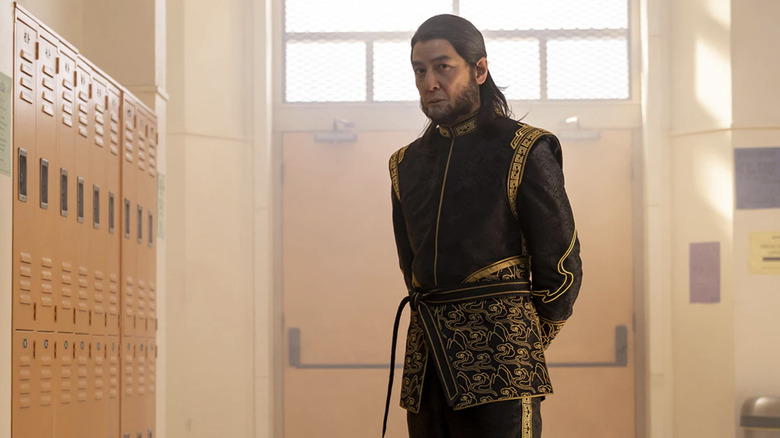 Carlos Lopez-Calleja/Disney+
Destin Daniel Cretton noted the vital lived experience that makes up the heart of the show: "One thing to remember is there's a reason why this is called 'American Born Chinese.' This isn't a foreign film that we're introducing to people. This is an experience, a very specific experience, [of] what it is like to be Asian American."
Pretty much everyone has experienced at least one instance of being an outsider, and that's something Cretton wants the audience to relate to in the series — especially in a high school setting. "I think anybody who is going to watch this show is going to relate to the feelings of being an outsider or feelings of trying to be something that you're not and learning how to be happy with who you are, regardless of whether you're accepted by your people [or by] the popular kids in high school," he explained. "Those are the main themes [that] attracted me to this project and what I really like."
"American Born Chinese" premieres on May 24 on Disney+.