Breaking Bad Fans Adore The Comedic Relief Of Badger And Skinny Pete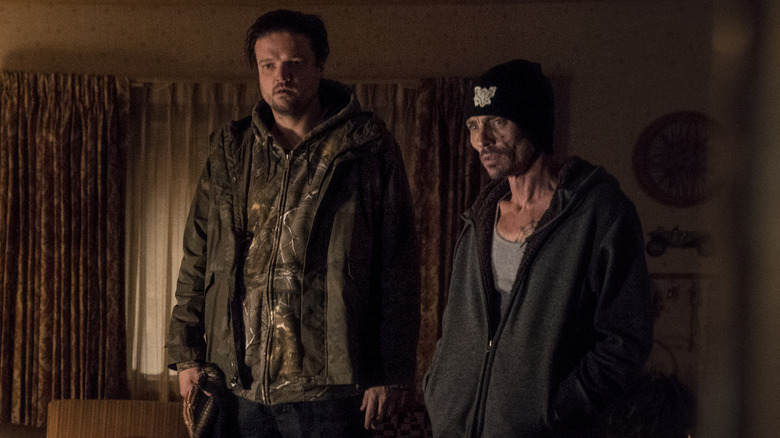 Ben Rothstein/Netflix
While "Breaking Bad" is often strictly in the territory of serious crime drama, it's easy to forget that the series also often included a lot of comedic elements. The main characters themselves could be funny, but a majority of the comedic relief elements in "Breaking Bad" came from side characters, specifically Badger (Matt Jones) and Skinny Pete (Charles Baker). The closest friends of Jesse Pinkman (Aaron Paul), these characters did not appear in every episode, but when they did show up, fans were delighted by their presence.
Over on Reddit, u/ParkerHudson666 made a post in honor of both Skinny Pete and Badger, saying, "I find them to be good friends and I'd love to see a spin off about them. I love these characters." The popular post drew many comments that agreed, with many users expressing their love for the duo and laying down some of their favorite quotes. "Skinny P playing the piano was one of the best scenes in the whole show," said u/SanderSter. 
But this apparently adoration for the characters goes beyond their comedic timing, as some fans even see them as pivotal to Jesse's arc.
Fans believe that Skinny Pete and Badger are Jesse's most loyal friends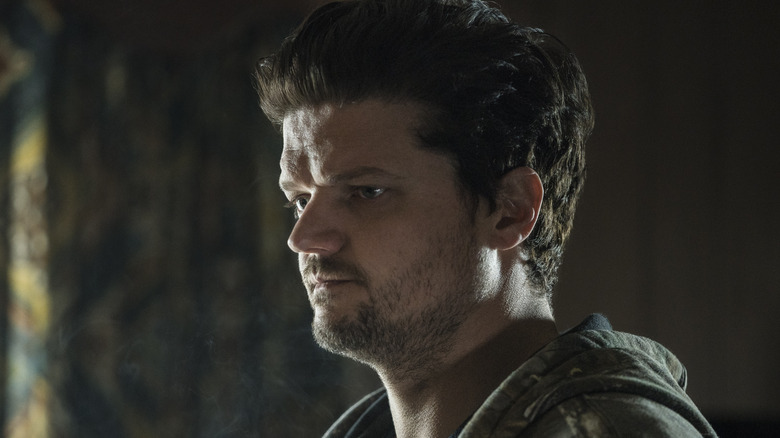 Ben Rothstein/Netflix
On the same Reddit thread, some fans pointed out that the duo played a key role in Jesse's story, both throughout the series and in the follow-up film "El Camino." u/ABigFailure0078 said, "They definitely have their friends back period." Another Redditor, u/thegza10304, agreed with the sentiment, adding, "what they did for jesse in el camino was actually incredible."
Fans definitely warmed to the characters while "Breaking Bad" was airing, but it seems that love has only grown since the series wrapped up. As for any sort of spin-off series focused on Skinny Pete and Badger, well, it doesn't seem entirely likely. Skinny Pete actor Charles Baker is definitely open to the idea, as he told eBaum's World in 2022, however not everyone feels the same way. "Breaking Bad" mastermind Vince Gilligan insists that he's done with the universe after spin-off "Better Call Saul" recently finished up its six-season run. So while there's a lot of love for Skinny Pete and Badger, a spin-off just doesn't seem to be in the cards, at least for now.