Joss Whedon Producing Female Detective Comedy Series For Freeform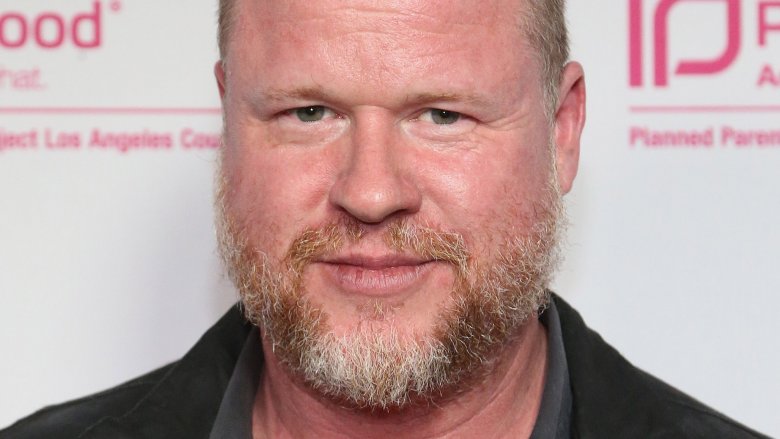 Getty Images
Joss Whedon is taking his talents back to the small screen. The creative behind Buffy the Vampire Slayer and Firefly is all lined up to executive produce a female detective comedy series entitled Pippa Smith: Grown-Up Detective for Freeform (via Variety). 
Created by Siobhan Thompson (Adam Ruins Everything, CollegeHumor Originals) and Rebecca Drysdale (Key and Peele, High Maintenance), Pippa Smith: Grown-Up Detective is billed as a dark comedy that centers on the titular twenty-something Pippa, a former child star who gained fame for playing a kid sleuth on television. The potential series takes on a case-of-the-week format, with Pippa tackling new mysteries while piecing together a larger, more complicated puzzle. Of course, as with many projects about people in their twenties, Pippa Smith: Grown-Up Detective also chronicles how the detective navigates her topsy-turvy personal life, addiction, and "being too dang old for the detecting game."
Whedon helping steer this project marks a return to what many would consider his roots: television series top-lined by strong women. First came Buffy, the Sarah Michelle Gellar-starring supernatural drama heralded as one of the greatest TV shows of all time, and then came Firefly, the space Western drama that achieved cult classic status and earned Whedon praise for creating "relatable, fun, and badass" female characters like Kaylee, Zoe, River, and Inara. 
In the years post-Buffy and Firefly, Whedon immersed himself in the Marvel Cinematic Universe, serving as the writer and director of The Avengers and Avengers: Age of Ultron — two very dude-heavy movies. He then swapped comic book movie allegiances to complete the DC film Justice League after original director Zack Snyder exited following the death of his daughter. 
It's important to note that though Whedon's past television work led many to view him as the shining example of a male feminist and a champion of women, something not often seen in Hollywood, the masses have recently called that status into question. In 2017, Whedon's ex-wife Kai Cole slammed him as a "hypocrite preaching feminist ideals" who used his self-professed feminism as a shield against criticism. Various entertainment journalists have also stamped Whedon with the "faux male feminist" label, with The A.V. Club's Laura M. Browning even claiming he "was never a feminist" in the first place.
That all said, it's been quite some time since Whedon has worked on a project where female characters were at the forefront, and it's clear that his reputation in the industry isn't on as rock-solid ground as it used to be. Fingers crossed that Whedon's involvement with Pippa Smith: Grown-Up Detective will be beneficial and not potentially detrimental. 
Shifting gears, if Pippa Smith: Grown-Up Detective gets ordered to series, it will be interesting to see if it can pop against the rest of Freeform's lineup, as there are two projects that carry the same through-line of young people finding their footing in life: the Marvel Television superhero series Cloak & Dagger, in which teens Tyrone Johnson (Cloak) and Tandy Bowen (Dagger) come to terms with their super-human abilities; and the Black-ish spinoff Grown-ish, which follows college freshman Zoey (Yara Shahidi) as she gets her first taste of independent and the maddening journey to adulthood. 
Thinking about Pippa Smith: Grown-Up Detective, there are plenty of questions we have: Can the show about a washed-up child actress trying to get the whole "being an adult" thing right stand out? Will it fade into the background of the network's scripted roster? And, perhaps most importantly, will it be enough to rid the public's memory of Whedon's controversial, "god awful" unproduced Wonder Woman script? 
Sounds like a case for none other than Pippa Smith herself.