How Scott Speedman Behaved On Grey's Anatomy, According To Ellen Pompeo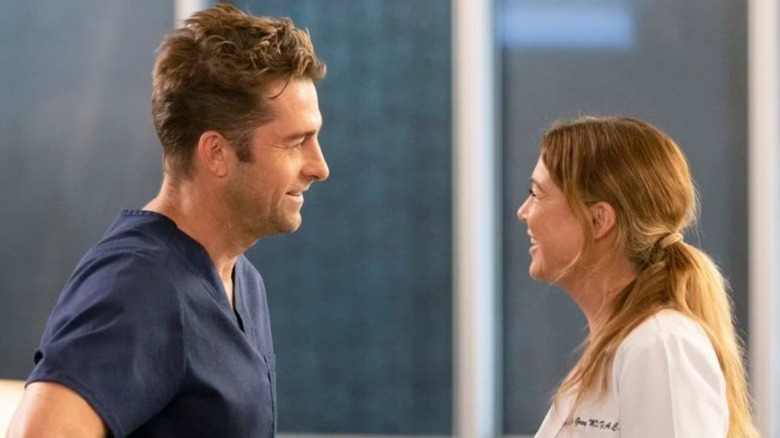 ABC
Throughout its insanely long run, "Grey's Anatomy" has seen a revolving door of impressive guest stars pass through Seattle Grace-Grey Sloan Memorial Hospital, or whatever it's called at any given moment. Demi Lovato plays a young girl who can hear every single function happening within her own body; Seth Green plays a guy whose carotid artery is dangerously exposed; Mandy Moore gets caught in the middle of a hospital shooting only to die in surgery way after the fact. Part of that all-star list includes Scott Speedman, who appears in the series' later seasons as Dr. Nick Marsh, an intriguing love interest to Ellen Pompeo's Meredith Grey and a unique character for Speedman.
So what was it like for Pompeo to work with Speedman? What was he like on set? According to an interview with Harper's Bazaar in the fall of 2021, it was just a delight. "Oh, isn't he a cutie? He's great," Pompeo told the outlet. "He and I have great chemistry where we've been friends for quite a while and we know each other socially, and he's just so easy. We're always talking about how to make the scenes a little better, a little more interesting, not so on the nose. Network TV is challenging in that way. Everything is very on the nose. So we try to bring everything a little off-center and make it a little cooler. I feel very grateful to get to work with him this season."
Nick Marsh was a perfect thanks to natural chemistry on set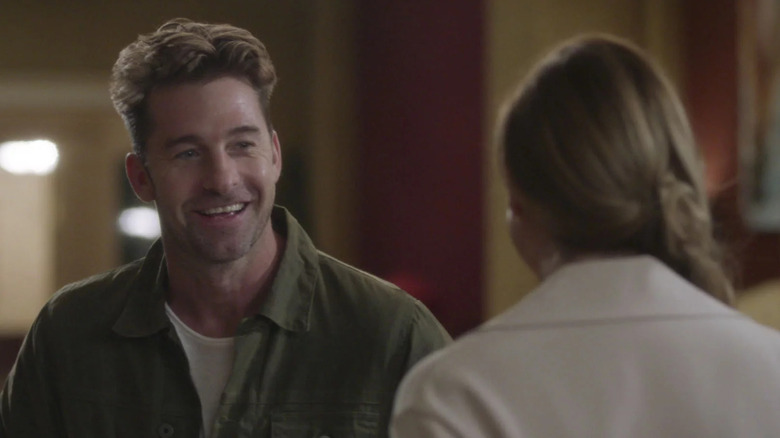 ABC
Adding a new love interest for Meredith was always going to be a bit tricky, considering that fans are still mourning her greatest love, Derek Shepherd (Patrick Dempsey). After his character died due to injuries sustained in a car accident, Dempsey left the show, and many fans didn't think anyone should ever replace him. Pompeo was always cautious to put too strong of a focus on any love interests, considering that she was the titular "Grey" in "Grey's Anatomy" — but as she told Harper's Bazaar, it just worked with Speedman.
"I love romance, but we have to be mindful of what we're teaching young women, right?" Pompeo said. "So I love having Scott Speedman. We got super lucky, but it's got to be the right person. It just can't be romance for romance's sake. It has to be the right person, and then it makes sense."
Pompeo left the series in February of 2023 — though she'll still executive produce the show and provide some narration — but with Meredith moving to Boston without Nick, Speedman's fate could lie in either Boston or Seattle. The last time we saw him interact with Dr. Grey, he was telling Meredith that he loves her back while she waits for her flight to Boston to leave, and there's no update on any of that — but considering what we know about Meredith, she'll put herself and her children first, and Nick will have to figure it out. 
Where else have you seen Scott Speedman?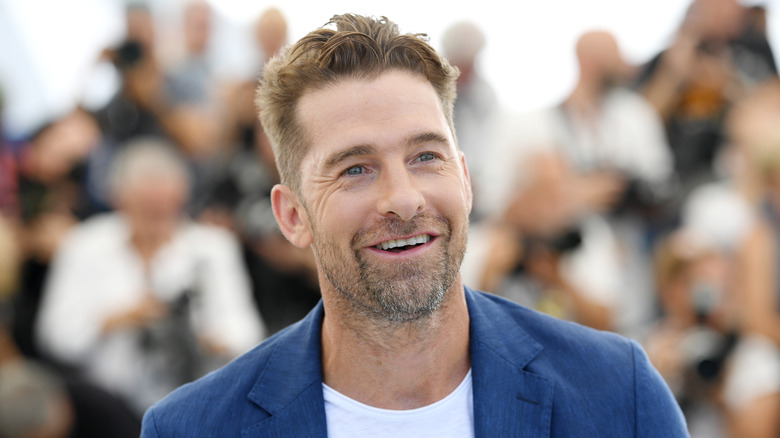 Pascal Le Segretain/Getty Images
If you remember "Felicity," you definitely remember Speedman as Ben Covington, one corner of the show's love triangle along with Keri Russell's Felicity and Scott Foley's Noel. Foley also appeared as a short-lived love interest on "Grey's Anatomy," but he and Speedman never overlapped, and he was involved with Kim Raver's character, not Meredith. Speedman has been working steadily for years, though. More recently, he appeared in the third season of Netflix's hit drama "You" as Matthew Engler, neighbor to Joe Goldberg (Penn Badgley) whose wife is killed by Joe's equally sadistic wife Love Quinn (Victoria Pedretti). He also played a pivotal role as Barry "Baz" Blackwell on TNT's "Animal Kingdom" alongside Ellen Barkin as his on-screen adoptive mother.
Speedman has also carved out a nice niche for himself in film — in 2022 alone he showed up in Lena Dunham's "Sharp Stick" and the unsettling David Cronenberg film "Crimes of the Future." You might have also seen him in the "Underworld" franchise as Michael Corvin. As for "Grey's Anatomy," Season 19 is currently airing, and Speedman is still making appearances as Dr. Nick Marsh.