Grey's Anatomy Fans Are Outraged By Meredith's Send-Off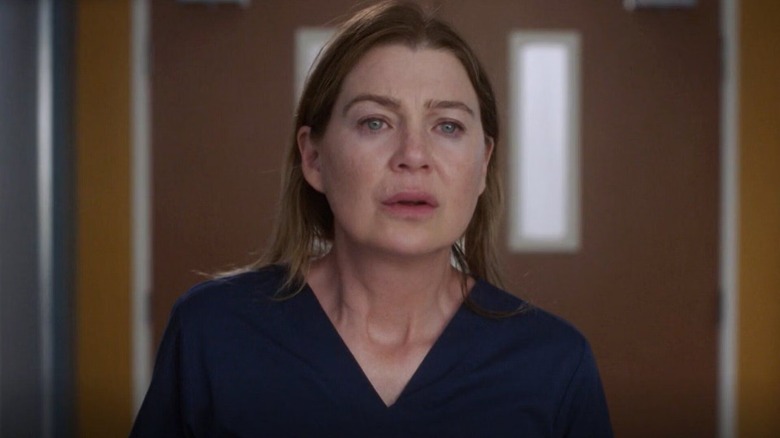 ABC
This article contains spoilers for "Grey's Anatomy Season 19, Episode 7.
After 19 seasons, Meredith Grey (Ellen Pompeo) bid farewell to her colleagues at Grey Sloan Memorial Hospital ahead of her move to Boston. While Pompeo is "super happy" to be done with "Grey's Anatomy," the show won't be the same without her character. After all, she's been the heart of the ABC medical drama for 19 seasons, and as Meredith has learned through her surgery work, replacing hearts is no small feat. However, the actress is keen to pursue other projects, so her reason for leaving is understandable.
Of course, Meredith was never going to get away easily. "Grey's Anatomy" Season 19, Episode 7 saw her get into an argument with Nick (Scott Speedman), who was upset about her decision to move to another city without talking to him about it first. Afterward, the staff threw her a surprise going away party for the departing surgeon, and everyone had a very nice time.
Unfortunately, some fans didn't join in with the festivities — in fact, some social media reactions indicate that many of them found Meredith's goodbye episode to be quite underwhelming at best and awful at worst.
Grey's Anatomy fans hated Meredith's goodbye episode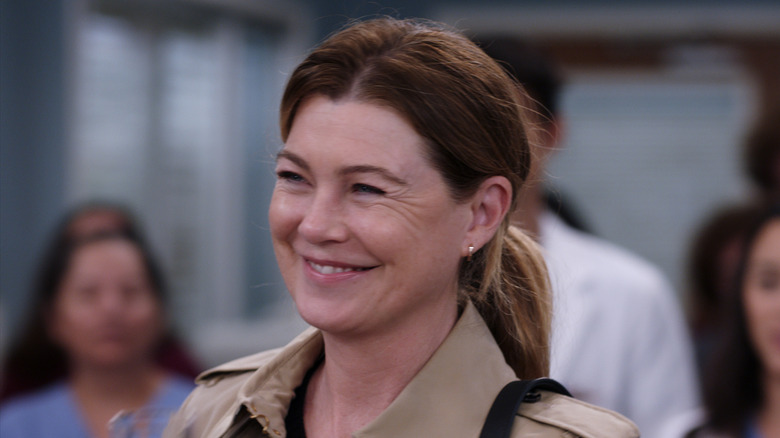 ABC
If the above description made Meredith's farewell sound pretty basic, that's because it was. The episode was far from being the mushy, oversentimental affair that many fans expected, and that didn't sit well with them. Some viewers wanted Meredith to be given a grand, emotional send-off that honored her history on the show, but the episode was business as usual.
"WOW. I have been watching this show since 2005 and THIS is the goodbye to our main character? Over half of my life! I am speechless," @OliviaCardi tweeted. "This is the worst episode of TV I've ever seen." Meanwhile, @anthonyislegit noted that, while Alex Karev's (Justin Chambers) exit was bad, this one took the cake. "I want pink slips for everyone involved who thought this is how you say goodbye to MEREDITH GREY."
Twitter user @fruitymerchloe agreed with these sentiments, stating that Meredith got the worst goodbye episode out of everyone who's ever left "Grey's Anatomy."
The goodbye episode Meredith should have received, according to fans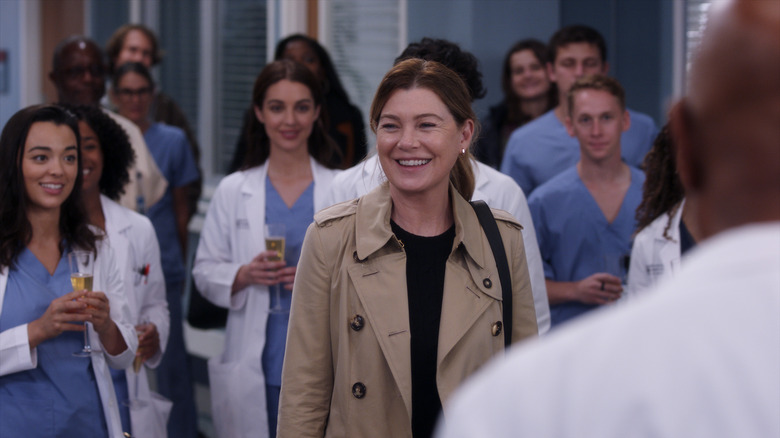 ABC
Meredith's farewell episode underdelivered when it came to emotional moments, but it also reminded some viewers about how much they preferred previous seasons of the medical drama. Many characters who've been close to Meredith throughout the years are no longer there, and some fans were disappointed that they didn't make an appearance. If anything, Meredith's exit was another reminder that the current characters aren't quite up there with the legends yet.
Episode 7 featured a pan shot that some viewers expected to include some blasts from the past, but it wasn't to be. Reddit user u/UnderWaterParadise was disappointed by the lack of old-timers and longed for better times. "I was watching that pan around just realizing... *these* are supposed to be the main characters now? This random, disjointed group of people are who we're supposed to care about?"
Another Redditor by the name of u/One-Eyed-Willies shared this viewpoint and suggested that "Grey's Anatomy" should have borrowed from the finale of another medical show. "They totally should have stolen the ending to the final episode to Scrubs! They did that and it was excellent!" That episode included cameos from many characters with whom protagonist J.D. (Zach Braff) interacted throughout the years, and it's a real tearjerker.