What Is The Song In Shameless' Title Sequence?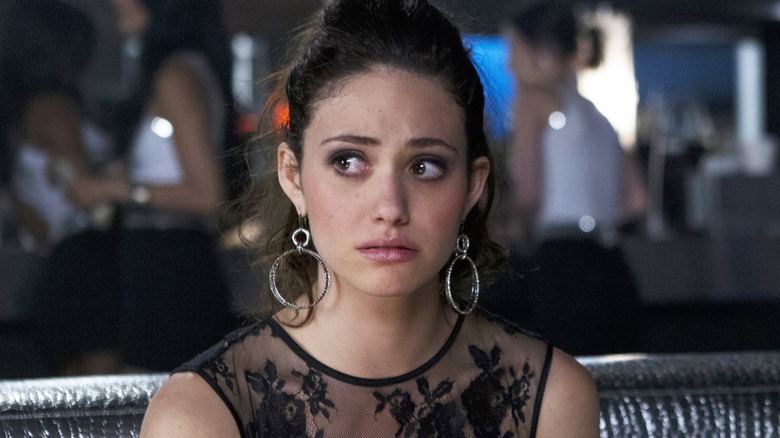 Showtime
Each one of the 134 episodes of "Shameless" begins with a montage of shots from the previous episode and a peek into the Gallagher family's bathroom, usually showing Frank (William H. Macy) passed out on the floor followed by other Gallaghers using the sanctuary for their own purposes. Often one of the main characters would narrate a synopsis of the previous installment, but sometimes the recap was ignored in favor of a sarcastic explanation of why they couldn't be bothered to help the audience catch up on events. 
Whether the opening sequence was one of those testy one-way conversations or ended with a heartwarming shot of the entire family gathered on the front porch, the visuals were always accompanied by a frenzied guitar and organ-heavy song punctuated by some shrill and at times barely intelligible lyrics. But just what is the song that plays while the Gallaghers use their bathroom and explain (or don't explain) to audiences what they might have missed the previous week?
The soundtrack for the opening sequence of "Shameless" is The High Strung's "The Luck You Got," which appeared on the band's 2005 album, "Moxie Bravo."   
The song's lyrics are a perfect match for the content of Shameless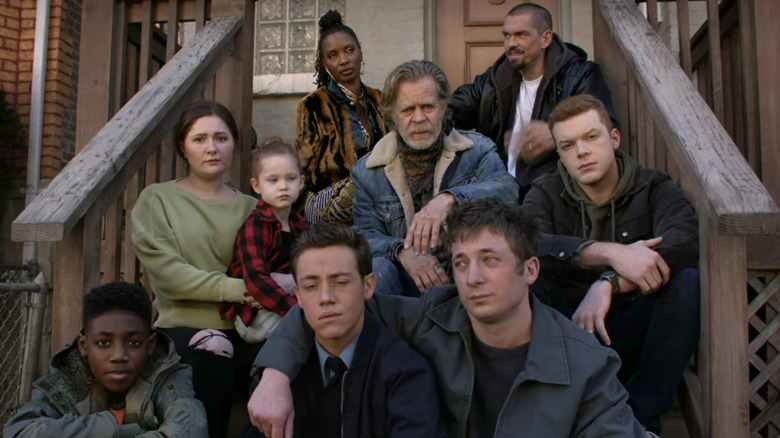 Showtime
"The Luck You Got" is a message from one friend to another about appreciating the good things in their life despite their struggles and mood swings. and features the line, "Count all the moods you've known. Know they're not stuck in stone." According to the band's official website, The High Strung was formed in 2000 – more than a decade before Showtime audiences were introduced to the Gallagher family — by Josh Malerman, Mark Owen, Derek Berk, and Chad Stocker. The four Detroit-area natives were joined by Jason Berkowitz, who hails from Cleveland. 
The band has undergone some personnel changes since the release of their 2003 debut album, "These are Good Times," but has retained essentially the same sound for the past two-plus decades. 
The Detroit Metro Times reported in 2004 that The High Strung had dumped their well-traveled touring van on the steps of the Rock and Roll Hall of Fame museum in Cleveland with a note calling it "A wild multicolored beast of a vehicle that, despite its age and demand placed upon it, carried us to 500 shows across America without asking us to cancel one." 
The note also suggested that the Hall include the van in an exhibit. The band will be eligible for election to the Hall in 2028, but it remains to be seen if their "donation" will help or hurt their cause.