Rapper Jack Harlow Just Landed His Second Movie Role (This Time With Matt Damon)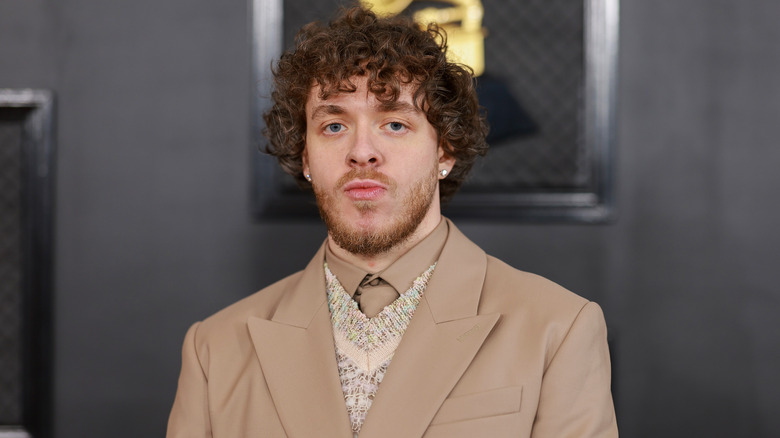 Matt Winkelmeyer/Getty Images
Jack Harlow is continuing his conquest of the entertainment industry, as he's landed his next big movie. According to a new report from Deadline, the rapper has signed on for Apple Orignal Films' "The Instigators," starring alongside Matt Damon and Casey Affleck. The movie, directed by Doug Liman ("Edge of Tomorrow"), boasts an impressive supporting cast, including recent Oscar nominee Hong Chau, Paul Walter Hauser, Ving Rhames, Ron Perlman, Alfred Molina, and Michael Stuhlberg.
The script, written by Chuck MacLean and Affleck, tells a story about "two thieves who go on the run with the help of one of their therapists after a robbery goes awry." Apple hasn't revealed any roles yet, but it's safe to say Damon and Affleck will lead the movie. The duo is also producing the film under their newly-established production company, Artists Equity. "The Instigators" doesn't have a release date but will premiere on AppleTV+.
Jack Harlow's first movie premieres later this year
Although there's inevitably a long wait until "The Instigators" premieres, audiences won't have to wait long to see Jack Harlow's acting chops. His first movie, "White Men Can't Jump," hits Hulu this May, remaking the classic '90s film starring Woody Harrelson and Wesley Snipes. Harlow stars in Harrelson's role, who uses the assumptions from his race to hustle basketball players out of their money. The rapper won't be without a stellar cast, with Sinqua Walls starring opposite him and the late Lance Reddick, Teyana Taylor, and Laura Harrier appearing in supporting roles.
Harlow hasn't been around the entertainment industry long, but he's already made a lasting impression. Within the music industry, he's a multi-Grammy nominated artist, has two number-one singles to his name, and billions of career streams. He joins a long list of musicians-turned-actors, and the first look for "White Men Can't Jump" looks like he's got the talent to make it in Hollywood.