The Whale's Hong Chau On Her 'Fulfilling' Experience Working With Brendan Fraser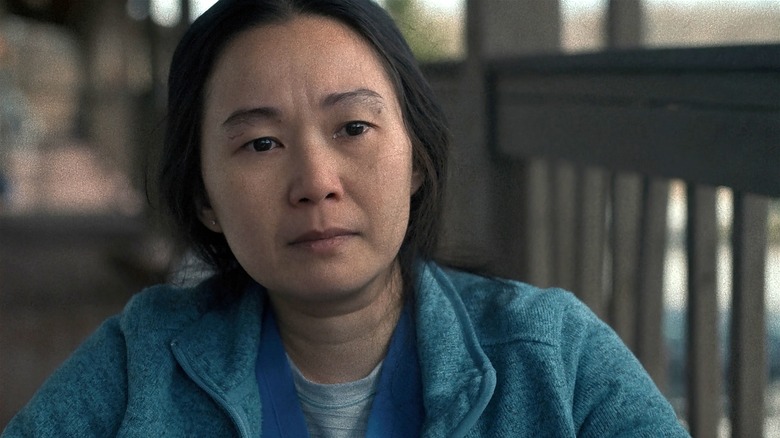 A24
Darren Aronofsky's "The Whale" is a searing drama that also provides a showcase for its cast thanks to the emotional story and the psychology surrounding the lead character Charlie (Brendan Fraser). Telling the story of a reclusive man in ill health, Fraser's embodiment of the role has brought the actor accolades that include a SAG Award for best actor as well as his first Academy Award nomination in the same category. His intensity is matched by the movie's supporting cast which includes Sadie Sink as Ellie, Ty Simpkins as Thomas, and Samantha Morton as Mary.
The movie's lead offered praise for Hong Chau's performance as Charlie's nurse Liz, who is the homebound English professor's only companion; her powerhouse acting garnered her an Oscar nomination for best supporting actress. Liz's determination to try and save Charlie's life and improve his outlook on the world offers several potent scenes between the two performers. Since she shares nearly all of her scenes with the "School Ties" actor, Chau has spoken about her fulfilling experience working with him both in character and behind the scenes. Here is what she had to say.
Chau says she felt Fraser's energy just being around him on set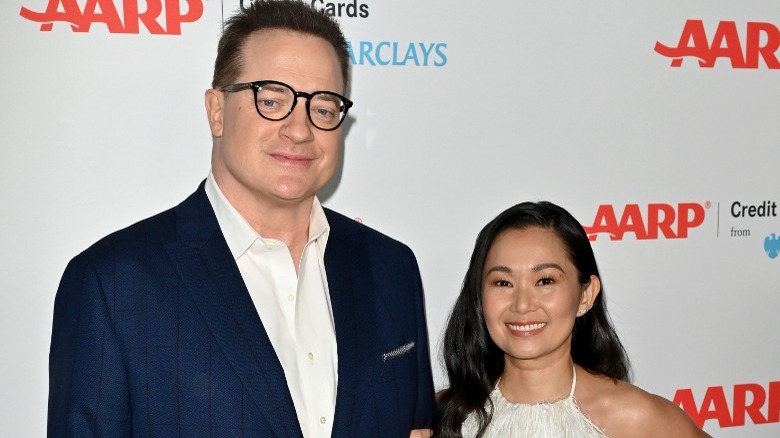 Featureflash Photo Agency/Shutterstock
In an interview on "WTF with Marc Maron," Hong Chau spoke about her experience filming her part in "The Whale." She shared how the mood on the set of the film was solemn thanks in part to the nature of Darren Aronofsky's story in addition to strict social distancing protocols revolving around COVID-19. She explained how the coronavirus limitations combined with the intimacy of the small set pieces inside Charlie's apartment made for a lot of isolation among the actors in-between filming sequences.
Chau added how she was intrigued to speak with Brendan Fraser but didn't want to hassle him with a lot of questions. She shared, "I always try to be really aware of other people's energy and not taking up too much of their energy unnecessarily, so I didn't want to pepper Brendan with a bunch of asinine questions about whatever, just to take up space."
The actor added how she enjoyed being around Fraser because she truly felt the energy that he was imbuing into his role. Chau elaborated, "I feel like my words are failing me because it's hard to describe the feeling that you have around him. You can be silent next to him and it's fulfilling." She finished by stating how filming the feature was gratifying thanks to the seriousness of the content.