Who Did Criminal Minds' Jayne Atkinson Play On Gossip Girl?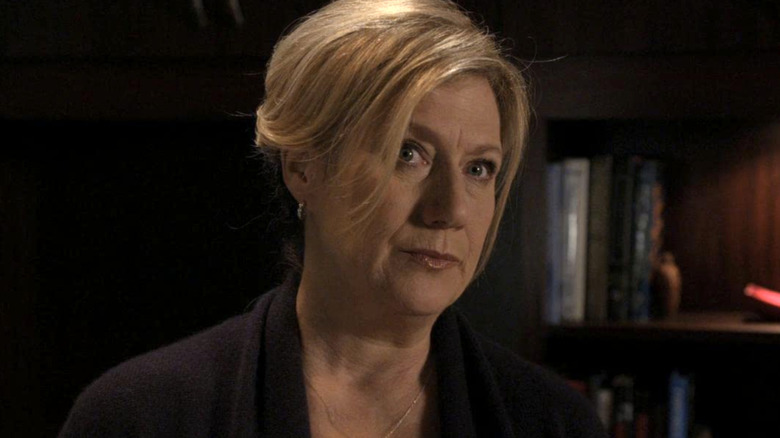 CBS
Though she may not be the biggest character on "Criminal Minds," Jayne Atkinson's Erin Strauss left quite an impression on the long-running series. For 24 episodes of the show, Strauss served as the section chief of the FBI's Behavioral Analysis Unit — often referred to as "BAU" — making her the boss of unit chief Aaron Hotchner (Thomas Gibson), usually called Hotch. While the two butted heads often during Strauss's time on the show, her death still left the "Criminal Minds" crew shocked and gutted. In Season 8, just as Strauss becomes one of the show's major players, an angry FBI agent who calls himself "The Replicator" kidnaps her and kills her with poisoned wine (even more tragic when you know that Strauss has a drinking problem).
Strauss — and Atkinson — didn't have the longest run on "Criminal Minds," but the actor also had a small yet impactful role in a major drama on The CW. For four episodes in 2010, Atkinson played Dean Reuther on the original "Gossip Girl," the academic dean of Columbia University, where the rich, spoiled co-eds attend during the fourth season.
Jayne Atkinson played a short, important role on Gossip Girl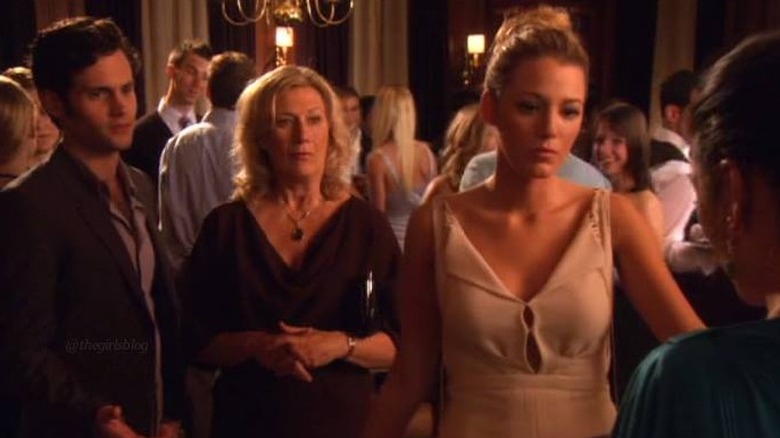 The CW
Clearly, Atkinson has a talent for playing characters with significant authority; on "Gossip Girl," she's the academic dean of Columbia who holds the characters' fates in her hands throughout her four episodes. With on-again, off-again best friends Serena van der Woodsen (Blake Lively) and Blair Waldorf (Leighton Meester) at war once again, Dean Reuther is often caught in the middle while she's just trying to, you know, do her job and keep these degenerate 20-year-olds in line.
Between disciplining Serena for being constantly late to class, inexplicably attending Blair's birthday party (which seems like a weird thing for a dean to do), and receiving faked emails "from" Serena where she appears to offer sexual favors for better grades, Dean Reuther has her work cut out for her at any given moment. She also has to deal with Juliet (Katie Cassidy), whose sole goal in life is to take Serena down, and Vanessa, who does not attend Columbia — leading to one of the season's funniest moments, where she asks who Vanessa even is. Dean Reuther only sticks around for those four episodes, and from the character's perspective, it's easy to imagine that she needed a long sabbatical after dealing with these messy, privileged young adults.
Where else have you seen Jayne Atkinson?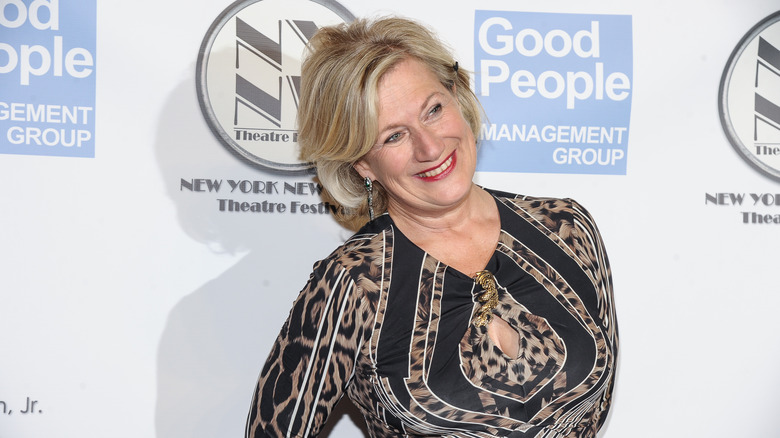 Rommel Demano/Getty Images
If Atkinson looks familiar beyond her time on both "Criminal Minds" and "Gossip Girl," that's probably because you've seen her in a ton of other popular projects. Perhaps most notably, she was a major player on "24" as Karen Hayes, who begins her time on the show as the Director of Homeland Security and must rebuild the Counter Terrorism Unit, or CTU, after a terrorist attack killed many of its employees during the previous season. She remained on "24" for two seasons, eventually becoming the National Security Advisor in the White House.
Atkinson also popped up in Netflix's flagship thriller "House of Cards" as Secretary of State Catherine Durant, CBS' popular drama "Madam Secretary" as the nation's vice president, and U.S. Attorney General Ruth Martin in 2021's "Silence of the Lambs" revamp "Clarice." Atkinson always seems to play authority figures, but she's pretty great at it, so that makes sense — and "Gossip Girl" fans will always probably be just a little bit intimidated by the strict Dean Reuther.
"Gossip Girl" is available to stream on HBO Max now.