Erin Strauss' Entire Criminal Minds Backstory Explained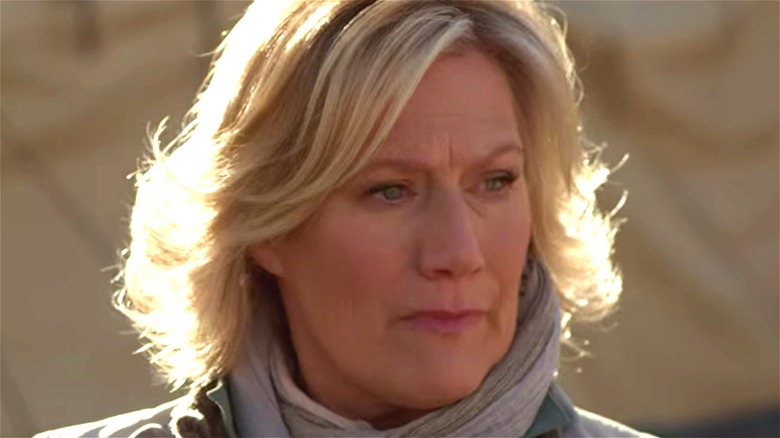 CBS/Netflix
"Criminal Minds" is still one of the most popular police procedurals of all time – and one of the most popular TV shows, period. The CBS series ended its run in 2020 after 15 seasons and 324 total episodes, and there were even plans for a revival on Paramount Plus. Sadly, those plans have apparently been scrapped (via Variety).
Even though "Criminal Minds" is off the air, the series still has a devoted and vocal fanbase online, who enjoy discussing and debating the show's many, many highlights. A lot happened over those 324 episodes, and there's still much to unpack.
While most episodes of "Criminal Minds" dealt with a "case of the week," with the agents of the FBI's Behavioral Analysis Unit (BAU) tasked with catching a new "unsub," the show also delved into the personal lives of its characters. Take Erin Strauss (Jayne Atkinson), the direct superior to the BAU's Unit Chief Aaron Hotchner (Thomas Gibson). Throughout the series, she was a constant thorn in the BAU's side, until she eventually came to respect the agents and what they do. Strauss wasn't a popular character among the fans, but her personality makes a lot more sense when you consider her past.
Erin Strauss was a desk jockey without much field experience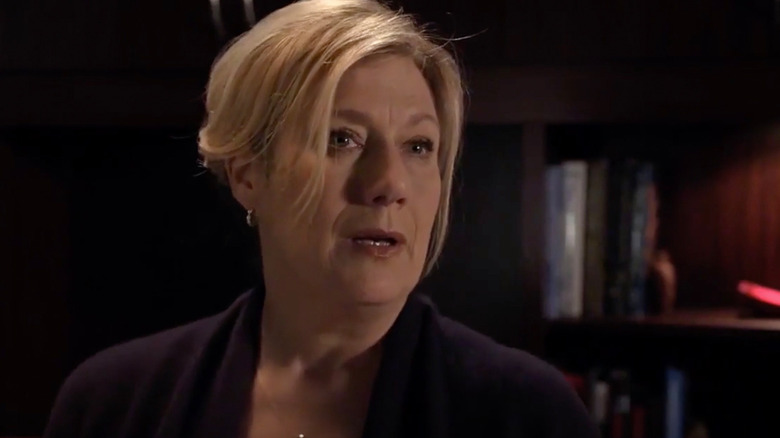 CBS
According to the Criminal Minds Wiki, Strauss was born on December 14, 1959. She was married with three children and ended up divorcing, although her family was is rarely seen on the show, with her children hugging David Rossi (Joe Mantegna) after Strauss' death. It seems that Strauss and Rossi may have had some history, as he frequently seems to disregard her status as an authority figure.
Little is known about her working life before she joined the BAU, but she was a career FBI administrator with little to no field experience – although, at her funeral, Special Agent Morgan (Shemar Moore) did say she was an exceptionally good shot. Without firsthand knowledge of what the BAU agents went through, Strauss often questioned them and their methods.
One moment from her pre-BAU days that did get some screen time was her involvement in the Amerithrax bioterrorism case. During the investigation, Strauss and linguistics expert Alex Blake (Jeanne Tripplehorn) arrested the wrong suspect. Strauss let Blake take the fall, and during Season 8 the two women finally reconciled.
Strauss was also a recovering alcoholic, which occasionally affected her job performance, and which ruined her relationship with her children. At Hotch's urging, Strauss sought treatment and by Season 8, according to Rossi, she had been sober for more than a year. Tragically, her alcoholism was used against her when the unsub The Replicator (Mark Hammill) forced her to drink and poisoned her, leading to her demise.
If you or anyone you know is struggling with addiction issues, help is available. Visit the Substance Abuse and Mental Health Services Administration website or contact SAMHSA's National Helpline at 1-800-662-HELP (4357).