How The Big Bang Theory Made Modern TV History Through Season Renewals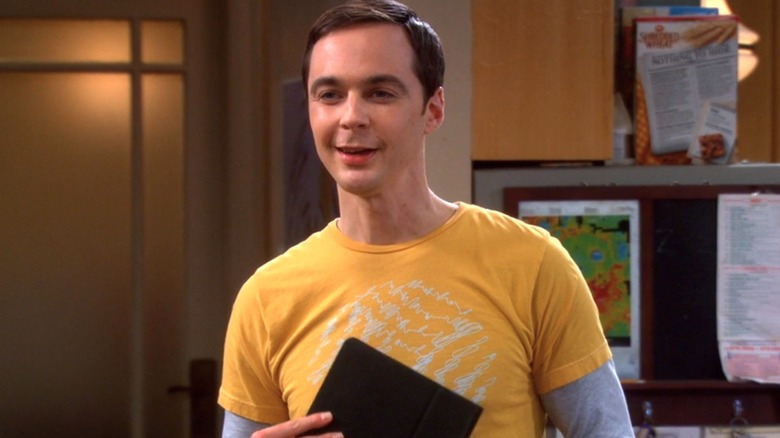 CBS
After the earth stopped cooling and the autotrophs quit drooling, "The Big Bang Theory" became one of the top modern sitcoms to grace our TV screens. There are some well-known signs of its success, including its 12-season run and numerous Emmy nominations. Yet there's another, less obvious example of how Chuck Lorre's series dominated the industry: the historical way in which it was renewed for more seasons.
Oftentimes, shows are picked up for one or two seasons at a time. However, CBS felt so confident about the longevity of "The Big Bang Theory" that it gave the show a three-season renewal not once, but twice, in 2011 and 2014. 
At the time of the first renewal, then-CBS president Nina Tassler said in a statement, "It doesn't take a theoretical physicist to see why this show is a big part of our comedy future. From ratings to critical acclaim to pop culture buzz, it's struck a chord on all levels." In the midst of the 2014 renewal, Tassler said, "Comedy is a big part of our schedule, and 'The Big Bang Theory' is the biggest comedy force on television." Not only did "The Big Bang Theory" make modern TV history with back-to-back multi-season deals, but it also surpassed its competitors in another way.
The Big Bang Theory is the longest-running multi-camera sitcom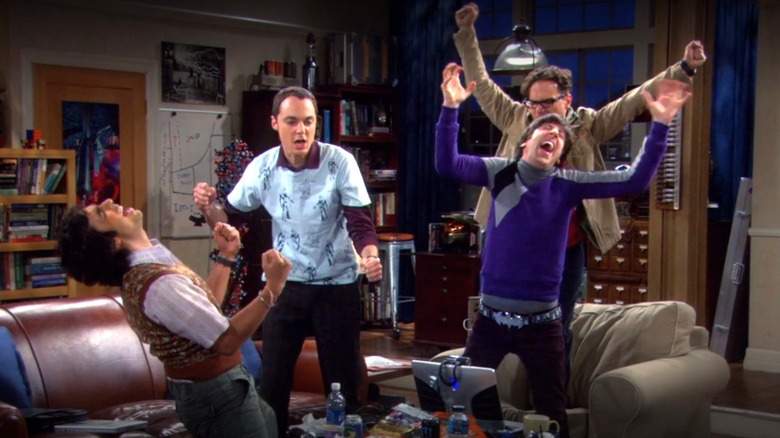 CBS
Thanks to CBS' confidence in "The Big Bang Theory," the story of Sheldon Cooper (Jim Parsons), Penny (Kaley Cuoco), and friends ran for a whopping 279 episodes, making this multi-camera series the longest-running in TV history. "Cheers" previously held the record with 275 episodes.
To commemorate this impressive feat, Stage 25 at Warner Bros. Studios — where everyone's favorite brainiacs were brought to life for over a decade — was dedicated as "The Big Bang Theory Stage." A plaque proudly sits on the front wall. 
At the time of the dedication, executive producers Chuck Lorre, Steven Molaro, Bill Prady, and Steve Holland said in a statement, "For 12 years and almost 300 episodes, 'The Big Bang Theory' has considered Stage 25 its home. We're honored that the series can now become a part of the history of this legendary studio which has been home to so many amazing films and television shows."
The only other shows to boast soundstages in their honor are "Friends," "ER," "The Ellen DeGeneres Show" and Lorre's "Two and a Half Men."